© Schwarzkopf
Schwarzkopf creates MBFW looks
The chic "Sleek Bun" in just a few simple steps
At the Mercedes-Benz Fashion Week, you can marvel at all the impressive hairstyles as well as the latest fashion by renowned designers. Schwarzkopf is proud sponsor of the Mercedes-Benz Fashion Week – and therefore supports Armin Morbach in his endeavour to create perfect hairstyles to complement the fashion designers' new designs.
Schwarzkopf Hair Expert, Armin Morbach, shows you exclusively how to copy the "Sleek Bun" with these step by step instructions.
"Sleek Bun": Slicked back, elegant style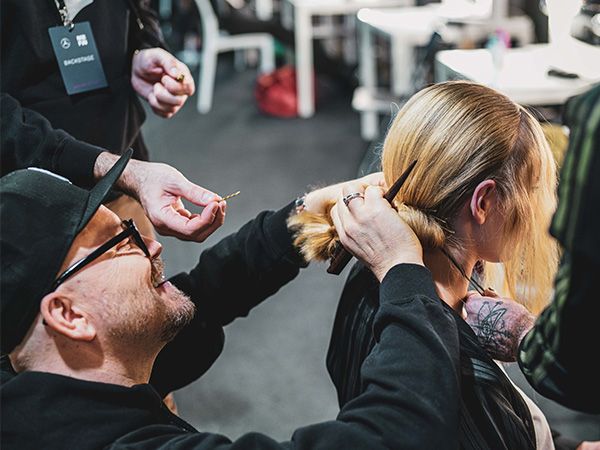 Nobi Talai is another must-see fashion brand strutting along the catwalk at the MBFW. Armin Morbach came up with this eloquent hairstyle to show off the Nobi Talai brand and the up-and-coming seasonal trends perfectly. This sleek, low bun can be worn for any occasion, from elegant cocktail party to casual days out. Classic and at the same time practical, keeping your hair pulled back in order to highlight your face. If it's too sleek for your liking, opt for a messier look by pulling out more strands at the side of your face. Alternatively, try a loose hairstyle such as ODEEH's natural waves.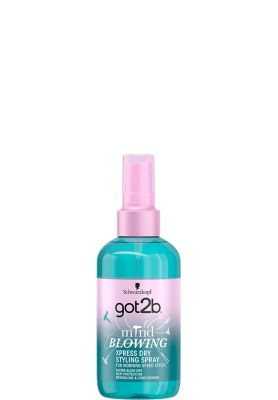 got2b Mind Blowing Xpress Dry Styling Spray delivers a faster blow dry to get you perfectly styled in a fraction of time.
Step-by-step to a sleek, classic style
Straighten your hair with a hair straighener.
Apply got2b Smooth Operator Anti-Frizz Lotion then run your fingers through your hair to distribute the product equally from roots to tips. Continue applying the product until you get textured wet-looking strands.
Create a low ponytail.
Spray the ponytail with got2b Mind Blowing Spray to add more structure to the hair .
Twist the ponytail and roll it into a low bun. Secure the bun with a hair tie. Leave the tips sticking out.
To make this hairstyle look a bit more effortless/undone/messier, pull out some hair strands on the sides.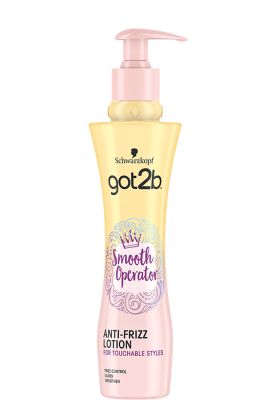 Don't shortchange your hair – give it the royal treatment with got2b Smooth Operator Anti-Frizz Lotion.