© Schwarzkopf
Schwarzkopf creates MBFW looks
Armin Morbach's "Natural Waves" look in just a few steps
At the Mercedes-Benz Fashion Week you can admire not only the latest fashion creations by renowned designers, but also trendy hairstyles. Schwarzkopf is a sponsor of the Mercedes-Benz Fashion Week - and supports Schwarzkopf Hair Expert, Armin Morbach, in creating hairstyles that perfectly match the fashion designers' new designs.
Morbach shows you exclusively how to copy the "Natural Waves" look step by step. 
"Natural Waves": Thick hair meets opulent waves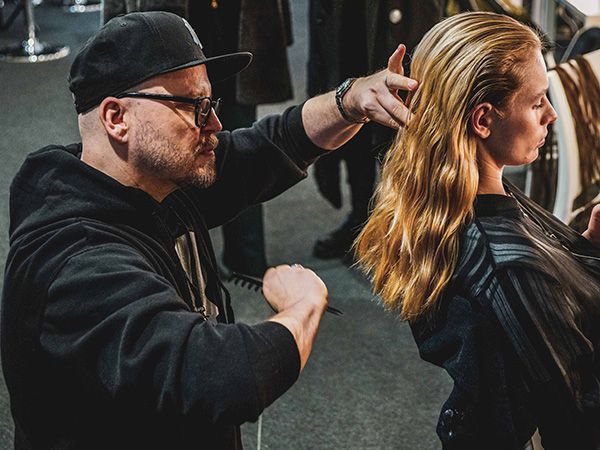 Embrace your hair type! The Mercedes-Benz Fashion Week collections are ready-to-wear. "The fashion is easily wearable and therefore the hairstyles are less on the extreme side, making them easy to imitate for everyone", Armin Morbach reveals about the key looks of the current shows.
German designers, Otto Drögsler and Jörg Ehrlich, are pursuing perfection with their fashion label, ODEEH, so it's only fair that there's an amazing hairstyle to match it at the Mercedes-Benz Fashion Week. Armin Morbach created the look "Natural Waves", which, just like Rebekka Ruetz's "Bouncy Curls", works best on voluminous hair. In this exclusive tutorial Armin Morbach shows you how this laid-back style works.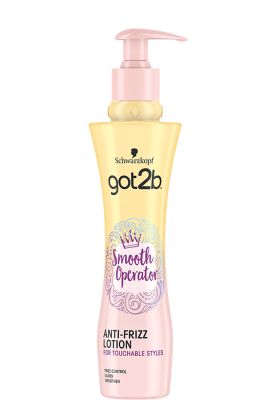 Don't shortchange your hair – give it the royal treatment with got2b Smooth Operator Anti-Frizz Lotion.
Step-by-step to a timeless, casual style
Brush your hair back and away from your face.
Separate the section above the ear from the rest of the hair.
Brush the strand from tips toward the roots and then go through the teased strand with a hair straightener by moving it from tips to roots. This helps to bring the heat into the hair and fixes the hair structure. Then start creating waves with a hair straightener (the straightener is pressed together on the inside of the hair and then again on the outside to create a wavy look).
Repeat this action strand by strand.
Brush the waves out away from your face to create a more voluminous look.
Create a side parting and apply got2b Smooth Operator Anti-Freeze Lotion by brushing through the hair with your fingers. Focus on the roots and then spread the rest of the product to the length.
Secure the final result with Taft Power Cashmere Hairspray.