© Schwarzkopf
Schwarzkopf creates MBFW looks
How to achieve eye-catching "Bouncy Curls" at home
The Mercedes-Benz Fashion Week is packed full of the latest fashion creations by talented designers, but these creations also need fabulous hairstyles to complement them. Schwarzkopf sponsors the Mercedes-Benz Fashion Week and supports Armin Morbach in creating hairstyles that perfectly match all the fashion designers' new creations.
The man himself, Armin Morbach, explains how you can create "Bouncy Curls" yourself. Have a look at the Schwarzkopf expert's step-by-step guide:
Bouncy Curls: The brushed-out look is back!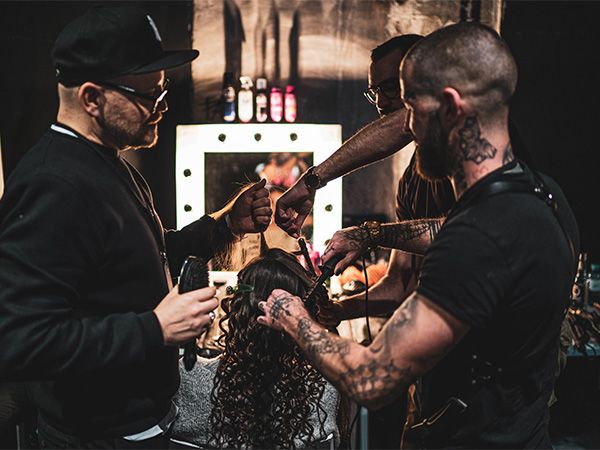 Fashion designer, Rebekka Ruetz, prides herself on her "unique creations with polished structure". Armin wanted to create the perfect hairstyle to match Ruetz's designs and that's how the "Bouncy Curls" look came to be. Combining the different textures of smooth and curly definitely makes this hairstyle stand out and be on par with the designer's work.
Customize the "Bouncy Curls" look by attaching different accessories to the back such as your favorite hair clip or a bow. Make this look your own! Also don't forget to try out Armin's other looks, specifically created for the Mercedes-Benz Fashion Week, such as the "Natural Waves" style if you would rather try something less extreme than this flamboyant curly style, or pull your locks back à la "Sleek Bun" to highlight your face.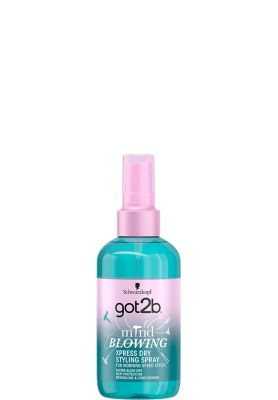 got2b Mind Blowing Xpress Dry Styling Spray delivers a faster blow dry to get you perfectly styled in a fraction of time.
Step-by-step to a wild, eye-catching style
Section your hair into three parts.
Spray got2b Mind Blowing Xpress Dry Styling Spray, allowing for a faster blow dry, perfect for when you don't have much time.
Take a very small curling iron and twist the hair at the back of the head over the curling iron. Start at the back close to the scalp. This part of the hair needs to be completely curled.
Leave the top 10cm of the hair straight – don't curl this part.
Apply taft Casual Chic Texturizing Dry Spray to add volume and texture. Run your fingers through the curls to separate them. Do not use a brush or a comb.
Brush your hair to the opposite side of the parting, making the hair look sleek at the back. Secure with bobby pins and spray with taft Power Cashmere Hairspray for an all-day-long hold. 
Add hair accessories at the back; brush the curls out of your face with your finger while continuing to apply hair spray to fix the hair in place.

Armin's tip: This look is perfect for a wild party or a festival.