© Schwarzkopf
Remaking a more modern Taft
Now that Taft has a new look and improved formula and packaging , we decided to give everything Taft-related a makeover. This included the iconic advertisements that we've been producing every decade. These feature independent, glamorous business women sporting big hair - showing off Taft hairspray's ability to provide a super strong hold. The purpose of this well-known campaign was to prove that Taft stands for female empowerment and it still does to this day.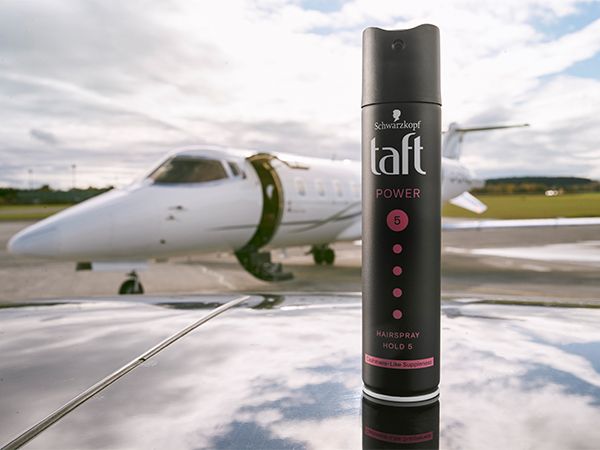 Female empowerment then and now
Taft stands – and has always stood – for female empowerment. In past decades, Taft has proven this by creating advertisements showing powerful businesswomen jetting around the world for work purposes. The message behind these ads was to show that women could do and be whatever they wanted to be, which was especially powerful in the 80s when women were often expected to stay at home, and put their careers on hold or simply not have one at all.  
The history of remakes
These ads spanning several decades also had strong, influential stars as the protagonist, someone that women could look up to. These included the German businesswomen from the 80s advertisement, Heidi Klum and Toni Garrn.
Back then, big hair was all the rage to match these ambitious personalities. To keep big hair in place required a lot of product therefore the women's hair were sprayed to within an inch of their lives, producing a 'concrete hold', not allowing a single hair to fall out of place.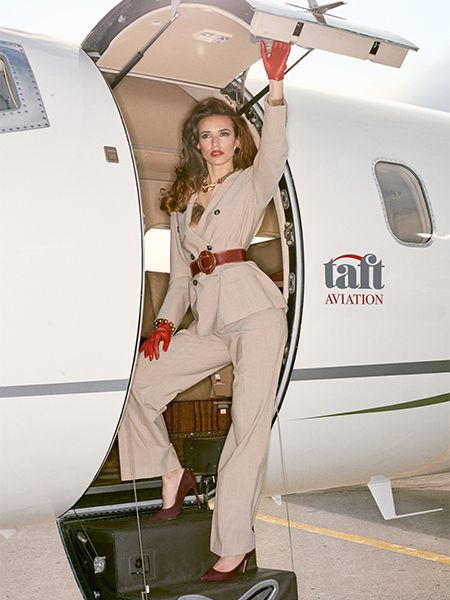 The styling in Taft's new ad is a world away from the perfectly tweaked hair from decades past. The female empowerment message is still the same and follows the tradition of a successful working woman taking a private jet to her next business meeting, but this time there's some humor involved. The lady has decided to style herself to perfection however, her hair is not styled at all – Big Mistake. The rain drenches her, the wind leaves her hair looking like part of a Halloween costume, and to top it all off, the heat fizzles her wet hair, leaving her literally steaming. Talk about a bad hair day! If only she'd styled her hair with Taft, this wouldn't have happened! The message here is: no styling is also no solution. Taft's hairsprays are combined with an All Weather Proof finish to keep your style looking exactly as intended for up to three days no matter the weather condition. The formula fights humidity, fly-aways, and pollution. With your hair perfectly styled with Taft, you have one thing less to worry about and can be ready for whatever the day has in store for you.