© Schwarzkopf
How to keep your hairstyle from day to night
We've all been there. You spend ages styling your hair to perfection to then step out of the door and have the pesky rain undo all your hard work. Rain isn't the only culprit of a bad hair day though – humidity and the wind are also good contenders in the fight to cause frizz.
So that you don't find yourself back to square one each time you leave the house, you'll be pleased to know there are products that can help your smooth hairstyle stay smooth for the rest of the day. Taft Power to the rescue!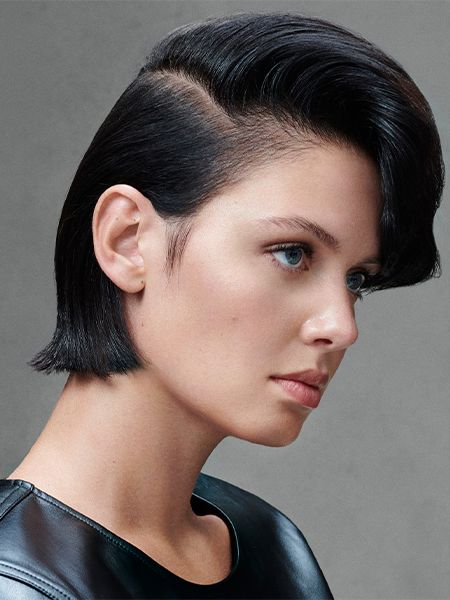 Count on Taft Power to make your hairstyle last
The Taft Power range consists of many sprays, gels, and waxes so you have lots of options when searching for the right product for your hair. From eye-catching quiffs such as this one above, to sleek, preened-to-perfection styles, the Taft Power range lives up to its name and has the power to lock your hair in place but without weighing it down. Simply use Taft Power Wax to smooth down your desired style or mold it into shape, then finish off with a generous amount of Taft Power Hair Lacquer and enjoy the perfect hold from morning to night. With its mega hold of 5, you can rest assured your look stays put.
Why choose Taft Power?
Imagine up to 72 hours' hold without the stickiness that's often associated with strong holds, sounds great, doesn't it? And by using Taft Power you're actually caring for your hair at the same time because the range's special formula strengthens hair from root to tip and prevents it from drying out. So opting for Taft means no icky residue and a hold to withstand whatever the weather has planned for the day – rain, wind, or humidity. A power hold doesn't have to mean rock-hard hair and Taft Power proves this.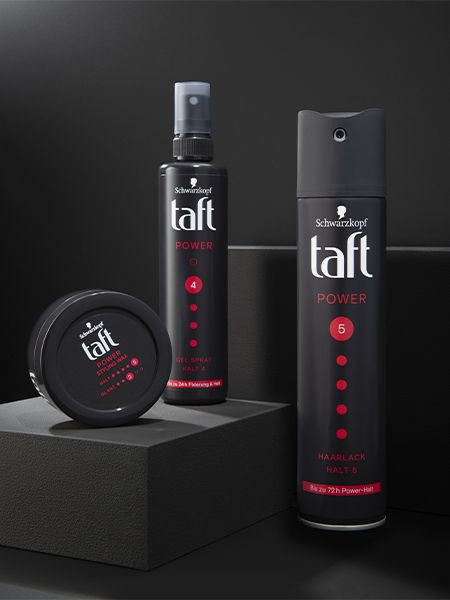 How to achieve a smooth, sleek look with Taft Power
Achieving an all-day hold is easy with the right products. Here's how to ensure your hair's on point from the moment you step out the door to the moment you come home.
Step 1: Warm up the Taft Power Wax in your hands and apply to your hair in order to get the desired hold.

Step 2: Take Taft Power Hair Lacquer and spray it around the whole of your head, ensuring every strand is covered.
 
And that's literally it. Just add a couple of extra steps to your morning routine and save the hassle of having to restyle your hair several times a day when it starts to lose its momentum. Count on Taft Power to sort it out.