© Schwarzkopf
Super Easy Styling Hacks With Taft - Ponytail
Bored of your basic ponytail? It's time for an upgrade!
Just because your hair is tied back, it doesn't mean that it can't be styled. There are so many ways to make it stand out with this practical hairstyle. If you're worried that your hair is too flat for this style and may therefore look lackluster, think again! Taft Volume Mousse gifts texture to your hair and breathes life into it thanks to the three million collagen and volumizing molecules packed into its formula. You can expect up to three days' hold and protection from any kind of weather so start following these steps for a tousled ponytail – even if dark clouds are looming.
Here's how to achieve the ponytail
Step 1: Make sure to apply some Taft Heat Protection Spray onto your hair and then use a straightening iron to add texture to your hair, section by section.  
Step 2: Squirt a dollop of Taft Volume Mousse into the palm of your hand and run through your hair to texturize.  
Step 3: Let a few strands of hair fall to the front to frame your face, then spray the whole hairdo with Taft Classic Hold & Protection Hairspray to hold in place.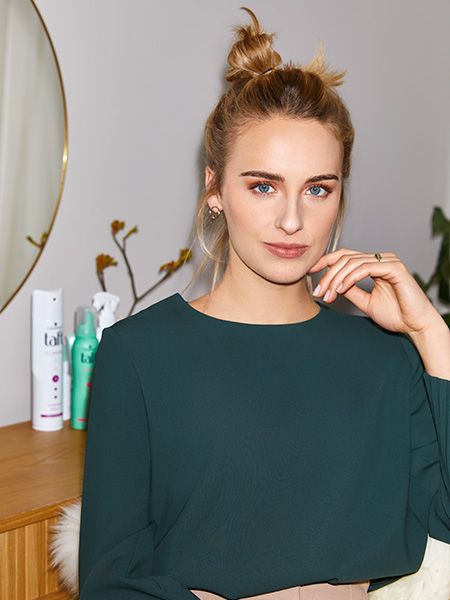 Now you know how to spice up a basic ponytail with hardly any effort at all. You can count on Taft products to achieve these head-turning hairstyles. Boost your confidence without having to spend hours in front of the mirror with this straightforward hairstyle.