© Schwarzkopf
Super Easy Styling Hacks With Taft - Curls
Let your curls take center stage with this glow-up!
What better way to embrace your curls than letting them loose for all to see? But if they have a mind of their own, they sometimes need some extra help to stay looking gorgeous throughout the day. To make them look their bouncy best, opt for Taft Curl Balm. With an extra strong, 48-hour hold, this product helps your locks from drying out, so they keep their shine and look stunning all day long. More good news is that your hair won't get weighed down and there is no stickiness – perfect!
Here's how to achieve defined curls
Step 1: Run Taft Curl Balm through your locks.
Step 2: Use your finger to twist your hair to define the curls and get them the desired tightness.
Step 3: Use a diffuser to dry your curls and use your fingers to gently separate them. Keep your bouncy curls in place with the help of Taft Ultra Hair Lacquer.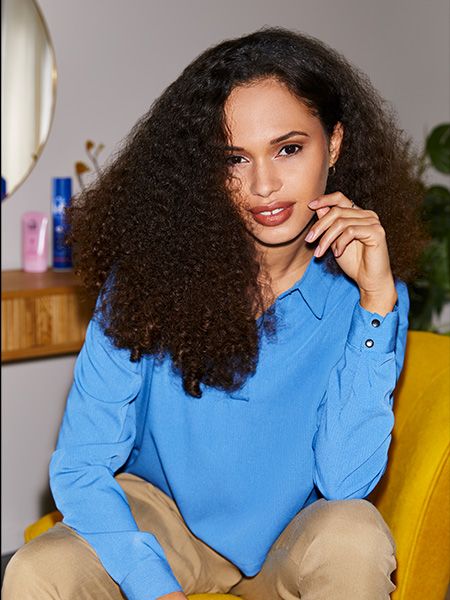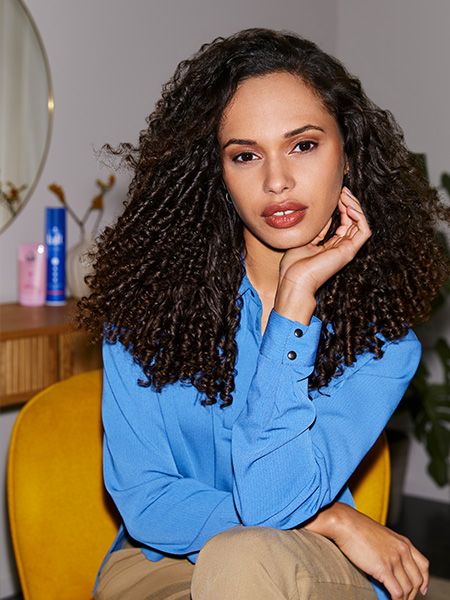 So now you and your curls are ready to take on the day. When you look good, your confidence shines through. With this hairstyle finished in minutes, you can start the day feeling great thanks to Taft.