© Schwarzkopf
Stylish and practical – 3 hairstyles to wear with a protective face mask
Whether taking the bus to work or going to the supermarket, public places are now decorated with a new addition: Protective face masks. Learning how to style your look with a face mask is a new challenge, but we have three gorgeous hairstyles for you which work with a facemask like a charm.
Wearing a face mask in public is now a common sight. There are certainly ways to make your mask stylish, but it is first and foremost a protective measure to help keep others safe. It's important to know which masks to wear, how to put them on properly, how to wear them and how to clean the non-disposable ones after use.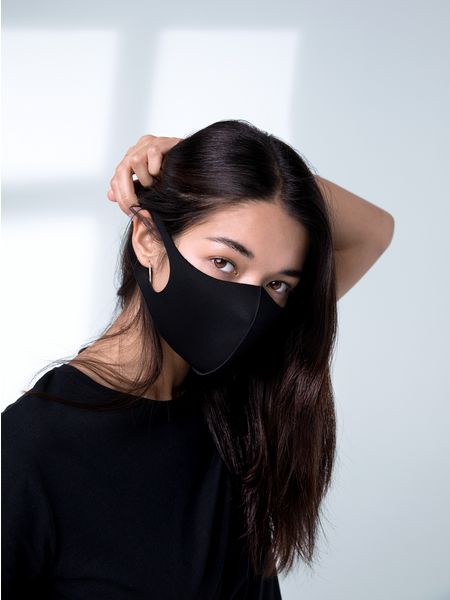 Not touching your face became essential advice in early 2020, and it continues to be important even with face masks becoming the new norm in public spaces. As anyone with longer locks knows, brushing your hair out of your eyes or just tucking a rogue strand behind your ears is an almost unconscious move we all do all the time – and wearing a face mask can increase this!
Our three stylish, yet practical looks ensure you look sleek even while wearing a face mask. There's more to casual up-dos than a ponytail – here are our favourite styles and some useful styling products you'll need to create them!
Timeless and elegant - the double bun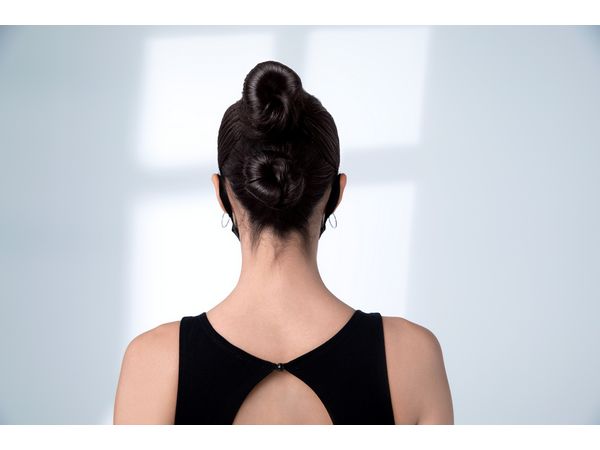 The double bun is a perfect casual hairstyle for wearing a protective face mask. Its sleek look keeps shorter baby hairs close to your head, and avoids strands blowing into your face. You can fasten the mask behind your ears or tie it between the two buns at the back of your head. That's how you style the look: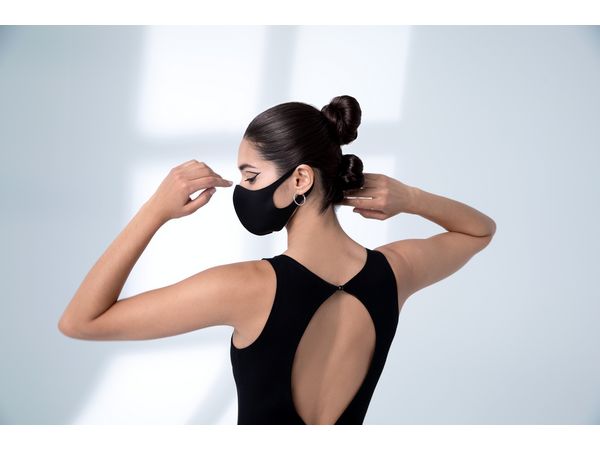 Wash your hair and blow-dry it. Remember to use taft heat protection spray before blow-drying.
Apply hair oil to smoothen your hair back and brush it away from your face.
Part your hair horizontally into two sections at the back of your head– one section for the higher bun, the other for the lower.
Take the top section and make a ponytail. Twirl the ponytail round until you get a nice round bun. Secure the top bun with hair elastic and hairpins. Next repeat this step for the lower bun. Voila! You have a double bun!
Fix any flyaways with a fixation brush, such as the got2b Bye-Bye Babyhair touch up brush.
Don't forget to use a good hairspray like taft Classic Hold and Protection spray to make sure your double buns stay put all day!
Sleek Hair
You want a look with a bit of a wow-factor? The sleek-look is the perfect choice! If you don't want to tie your hair back, this style is ideal because the gel and hairspray keeps your mane out of your face! Masks with elastic bands that you loop behind your ears are perfect for this hairstyle. The look works on both long and short hair – but with longer hair, it's easier to keep everything in place!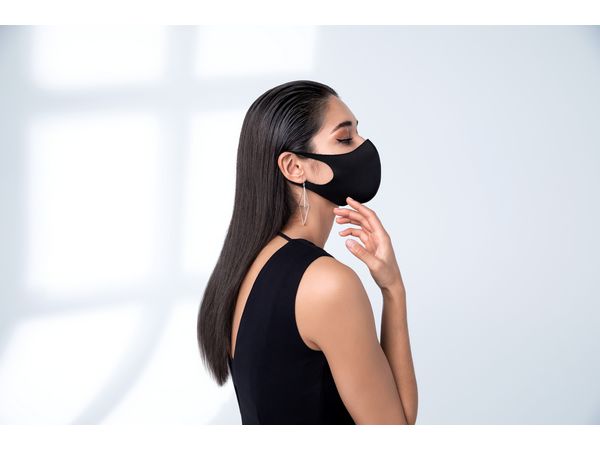 Comb your hair back so that no more strands are on your face. Rub a hazelnut-sized amount of taft Power Express 48h Hold Gel into the palms of your hands and distribute the hair gel from roots to ends. Run your fingers through your hair and smooth it back.
Comb through the gel to fix your style in place. Make sure that all strands are combed behind your ears.
Finish off your look with plenty of taft Casual Chic Lightweight Hairspray to keep your style in place from your morning coffee until your night out.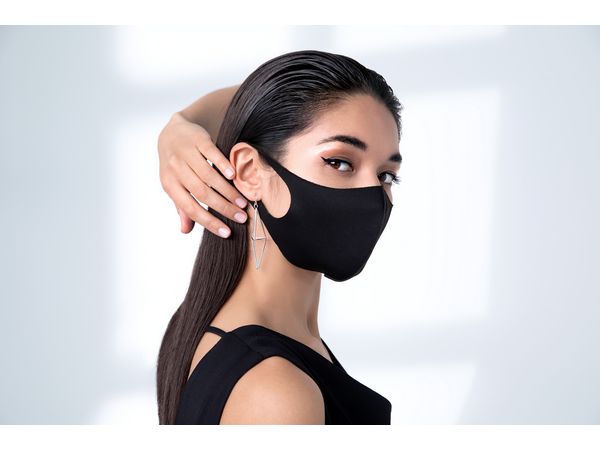 French Braids with a Ponytail
With braids you won't get any strands of hair in your face when you're out and about!
For a playful, romantic look, braids are just what the doctor ordered. French braids are great for keeping your hair out of your face, and you can opt for a ponytail instead of a braid at the back – this saves time and refreshes this timeless classic look! You can also choose not to braid all your hair in the braids, just the top sections, and leave the sides slicked as we've done!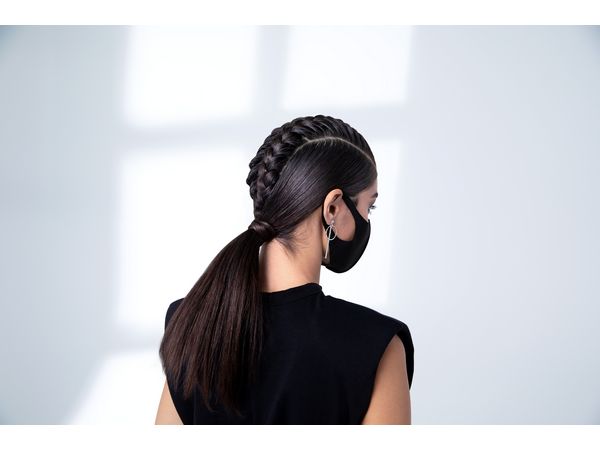 Brush your hair till smooth and use taft Power Wax for better grip. This way, individual strands of hair won't escape your braid so easily.
Comb your hair back, make a part in the middle and divide your hair into left and right sections. You can, of course, opt for one bigger braid, in which case just follow step 3 for the one braid section on your head.
Now start braiding the first side by dividing it into three equal strands and then lay the two outer strands one after the other around the middle strand. Gradually add hair to the braiding until you reach the nape of your neck. Make sure to keep the braids high on top of your head, and only take new strands of hair from there, not from the sides because we want to leave them unbraided and sleek.
When you've done the first braid, tie it at the bottom so it doesn't come undone.
Repeat steps 3 and 4 with the other side –combine the two separate ponytails into one. Done! You've now got a revamped double braid hairdo that keeps your hair out of your face.