© Schwarzkopf
Achieve ultra-light blonde hair at home without damaging your hair
Is your blonde hair looking a bit lackluster and in need of some tweaking to get it back to its shimmering best? Why wait for a salon visit when you can get the same amazing results at home? We explain how to get ultra-light blonde hair in the comfort of your own home.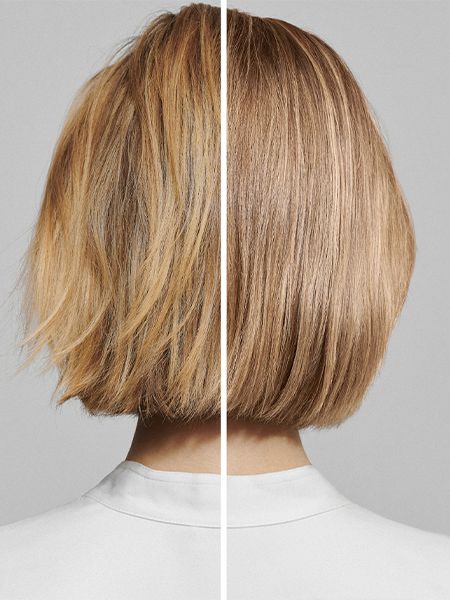 Spoilt for choice with light blonde options from Gliss Color
With so many different blonde hues to choose from, it can be difficult to know which will suit your skin tone the best and leave you looking radiant. The new Gliss Color range includes ultra-light blonde shades such as Light Golden Blond, Natural Cool Blonde, and Ultra Light Pearly Blonde, which especially suit cooler complexions. If your hair is a darker blonde or light brown, then a hair lightener such as Intensive Lightener and Extreme Lightener Plus will ensure the results are more vivid. These Gliss Color Lighteners enable you to lighten your hair by seven and nine shades respectively.  
Perfect care during coloration and after
We all know that our hair isn't always happy with everything we put it through. Blow drying it too often can dry it out and coloring it too much can cause damage because the process involves lifting the cuticles in order for the color to penetrate the hair shaft. The Gliss Color range has got your (hair's) back and will let no harm come to your prized possession. Coloring your hair and lightening it, in particular, can be drying and damaging, which is why a formula containing nourishing and hydrating ingredients is so important. Gliss Color's formula includes hyaluronic acid, which nourishes the hair with its outstanding hydrating properties. The built-in Color Care System ensure that the color pigments penetrate deep into the hair, resulting in a long-lasting color result. Your locks will look flawless for longer and with 100% gray coverage guaranteed, what more could you want from a hair color?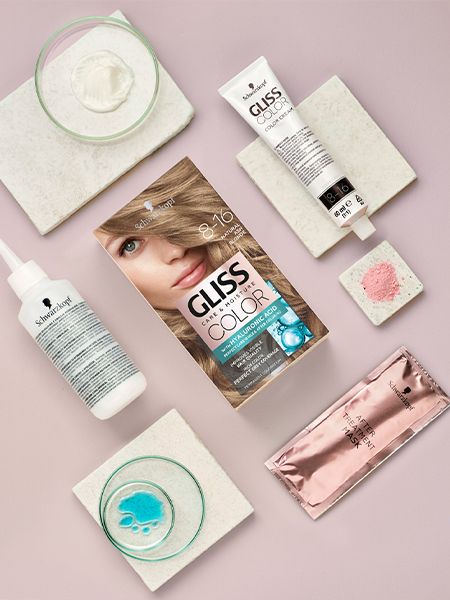 Step-by-step for ultra-light blonde hair at home
Once you've chosen the Gliss Color of your dreams and carried out an allergy test 48 hours in advance and noticed no redness or reaction, you're only moments away from your new look. Pop an old towel around your shoulders to protect your clothes, and let's begin:
Step 1: Put on the gloves included in the packaging. Add the color crème to the developer and shake the bottle well so that the contents are evenly mixed.
Step 2: Apply the mixture along your middle parting and use your fingertips to get an even coverage. Continue to part your hair in more places and do the same for each parting until your whole head is covered in the color.
Step 3: Distribute the rest of the mixture into the lengths of your hair and leave to work its magic for 30 minutes (use a clip to keep your hair on top of your head so you don't accidently get dye on anything).  
Step 4: Rinse out the dye after 30 minutes have elapsed.
Step 5: Apply the after treatment mask, leave on for several minutes and wash out.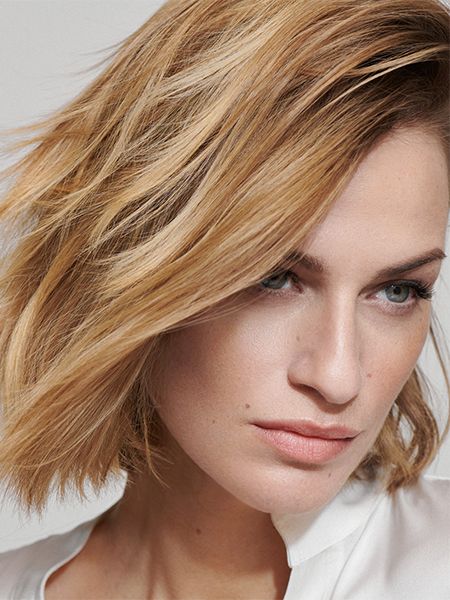 So there you have it – the perfect ultra-light blonde hair thanks to Gliss Color. A rich color that doesn't damage your hair, what more could you want? Just make sure you keep up the blonde hair care and you can expect head-turning locks for a long time.