© Schwarzkopf
Hairstyles through the decades – 1990s
Schwarzkopf takes just as much pride in being the hair care expert now as it did when it was first founded over a century ago. Since then, a lot has changed in the hair world so we're stepping back in time and revisiting the best hairstyles of years gone by in our Hairstyles Through The Decades series. Let's check out the 1990s!
The 1990s were definitely not short on the 'wow' factor. There was enough inspiration in this decade to last you a lifetime, from messy buns and countless varieties of bangs to ultra-sparkly hair accessories.
One of the most popular haircuts – not just of the '90s but of ALL time – was 'The Rachel', named after Jennifer Aniston's square-layered bouncy cut she sported in Friends. In no time at all, hairstylists were swamped with requests for The Rachel, which worked on anyone and was flattering on any face shape.
Crimped hair was super in and a great way to jazz up hair, no matter the length. This style was obtained by either using a crimper or simply braiding hair while wet and leaving it to dry overnight, and you could braid the whole hair or just certain parts for a bit of fun.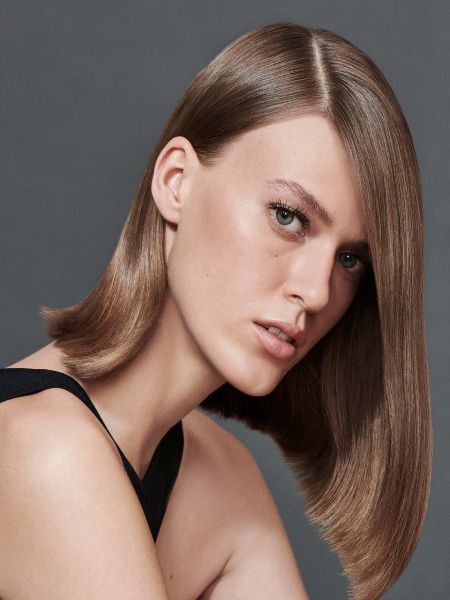 And those who didn't want crimped or wavy hair could revel in the fact that the flat iron gained popularity in the 1990s thanks to celebrities such as Britney Spears and Christina Aguilera showing off their poker straight locks.
Hair jewels were everywhere, mostly masquerading as butterflies, but also gems attached to metal springs that were twisted into the hair to secure them. Not only did they add a little je ne sais quoi to  locks, they could also be used to hold back bangs, and create small ponytails or a half up-do. To make sure no strand of hair fell out of place anywhere on the head, the zig-zag headband came into play. These plastic stretchy headbands were like little combs that stayed put in the hair as well as making the hair stay put. What's more, they worked with any hairstyle, like a bun, ponytail, braid, or loose curls.
The '90s definitely didn't have a shortage of funky styles. From Gwen Stefani's mini buns to Emma Bunton's cute high pigtails, anything and everything worked and no-one batted an eyelid.
A modern twist on a 1990s classic
We get that you might not want to walk down the street with a headful of butterfly clips, but what if we told you it's possible to sport a trendy '90s-inpired hairstyle? Since the 90s are back in style, celebrity hairstylist, Armin Morbach, took it upon himself to create a sleek 1990s hairstyle that'll look great whether you're at the mall, at work, or even at a fancy soirée. Unlike the wavy hair of the 1980s, this hairstyle is all about straight and sleek.
How to create this 1990s hairstyle
This super sleek hairstyle with a nod to the '90s is really easy to achieve, just have your flat iron at the ready.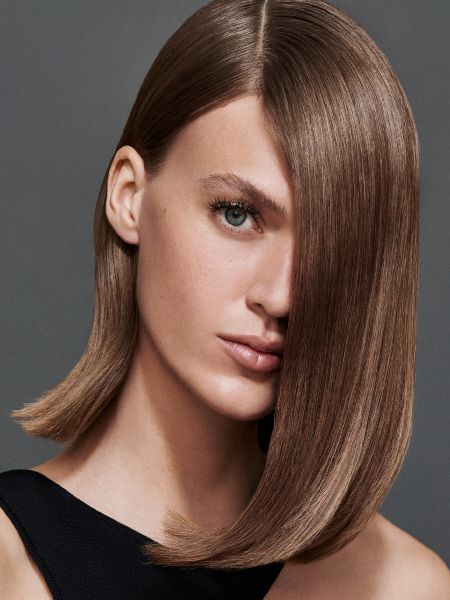 Step 1: Create a deep side part.
Step 2: Apply got2b Guardian Angel 220°C Heat Protection Spray to the lengths of your hair and then blow-dry.
Step 3: Using a straightening iron, straighten sections that are approx. 2-3 cm wide.
Step 4: Fix with Taft Shine Hairspray.
Voilà! This super sleek and shiny 1990s look is bound to turn heads – and for all the right reasons. Your hair's bored of being curled so grab your straightening iron and change it up a bit. By channeling your inner Britney and stepping back a couple of decades to the crazy nineties with this trendy straight hairstyle, you won't want to return to the present day.