© Schwarzkopf
Hairstyles through the decades – 1940s
With Schwarzkopf being the expert in hair care for over 120 years, we decided to go back in time in our Hairstyles Through The Decades series and visit the hairstyles that were popular in different eras. Our first stop is the 1940s. Let's see what hairstyles were all about back then.
Unlike the previous decades and those following the 1940s, hair during this era was styled to suit the face, occasion, and hair type, rather than styled depending on current trends. Women working in the armed services or those operating machinery had to wear their hair short, but still managed to keep it feminine and soft and always off the face.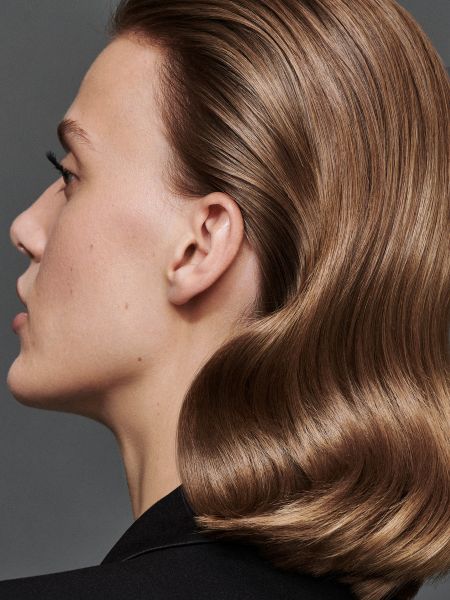 Movie stars such as Rita Hayworth, Veronica Lake, and Ava Gardner always looked immaculate, and although working class women during the war era couldn't afford a hairstylist to achieve these looks, they still did their best with what they had and always looked well groomed.
Curls and waves were popular styles, but the same could not be said for straight hair during the 1940s. Women with naturally straight hair would perm their hair or create waves with pin curls, barrel curls, or simply create them by wrapping sections of their hair up in pieces of rag.
Other styles popular in this decade included the Pageboy, victory rolls, and the pompadour. Women with bangs would always make sure they were immaculately styled, usually in s-shaped waves slicked down to the side. One thing to note was that it was quite unusual to see center parts since hair was generally parted to one side.
Hairstyles in the 1940s certainly weren't shorton accessories. From ribbons to headscarves, and from hairnets to snoods, woman experimented with anything they could get their hands on.
A modern twist on a 1940s classic
Nowadays you might not see too many people walking around with barrel curls or a pin curls updo, but if you want to try out a 1940s hairstyle, we have just the solution. Celebrity hairstylist Armin Morbach has come up with an ingenious way of styling a 1940s classic hairstyle, but has adapted it to present times.
How to create this 1940s hairstyle
This slicked-back look works on any hair length and keeps strands out of your face at the same time – beautiful AND practical. Here's how to style the sleek 1940s hairstyle: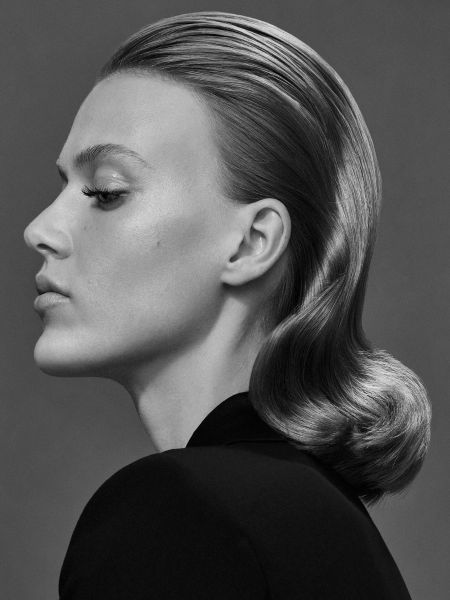 Step 1: Apply heat protection such as Taft Casual Chic For Long Hair Heat Guard to the lengths of your hair, then blow-dry hair over a round brush, making sure to flick the ends up.
Step 2: Backcomb small sections on the crown of your head using a comb or hairbrush, and apply Taft Casual Chic For Long Hair Dry Shampoo

or

Taft Volume Powder

for extra volume.



Step 3: Comb your hair back from your forehead, over the backcombed section and fix it in place with Taft Shine Hairspray.
Step 4: Coat the ends of your hair with Gliss Kur Daily Oil Elixir to finish off the look nicely.
And there you have it, a sleek 1940s' hairdo with a subtle, single wave at the back for extra character. Add some '40s flair to your shoulder length hair and look chic for a day at the office or an evening with the girls in a cocktail bar – this style is super versatile. You could even accessorize with a ribbon or attach a hairnet over the bottom of your hair so there's no mistaking this hairstyle as one from the fearless forties.