© Schwarzkopf
Hair hacks: Accessorizing your bun
No matter your hair length or type, a stylish bun will always ensure you a chic and sleek look. And with summer now upon us, it's a great hairstyle for keeping your hair out of your face and off your neck, keeping you cool. However, if you're just throwing your hair in a bun every day for convenience, you might find it's getting a bit boring. What if we told you that you could continue styling your locks in a bun, but it doesn't have to be so monotonous?
A little trick is to accessorize your bun so you're wearing a different style every day, but you're technically not, get what we mean? Read on for our hair hacks on how to reinvent the simple low bun.
Styling your low bun
If your hair is naturally straight or just slightly wavy, you can leave it as it is. Otherwise blow-dry it smooth to achieve an extra sleek finish before you start. 
Step 1: Spray
A useful tip is to spray your hairbrush with hairspray before you brush your locks. This adds shine and helps keep any flyaways at bay.
Step 2: Brush
Brush your hair back into a low ponytail at the nape of your neck. Make sure not to miss out any hairs from the sides.
Step 3: Twirl
Twirl your ponytail around the hair tie and secure it in place by folding the end under the hair tie.
Step 4: Spray again
Keep everything in place with a quick squirt of hairspray. We recommend Taft 7 Day Hairspray with frizz-resistant technology to provide the sleekest hairdo possible.
Our tip:
If you happen to have lots of baby hairs that just won't stay put no matter how much hairspray you use, then Got2b Bye Bye Baby Hair Touch-Up Brush is perfect for taming unruly hairs.
5 ways to jazz up your bun
After you've followed these steps and styled your low bun, here's where you choose which look and accessory you'd like to start with:
Scrunchy
Take a step back in time with this '90s-inspired look. Simply place a scrunchy over your bun and voilà – you've framed your masterpiece! You can choose a color that is similar to your hair (like our model has done) for a subtle change, or you could take this retro look all the way and opt for a neon color such as green, pink, or yellow to really stand out from the crowd.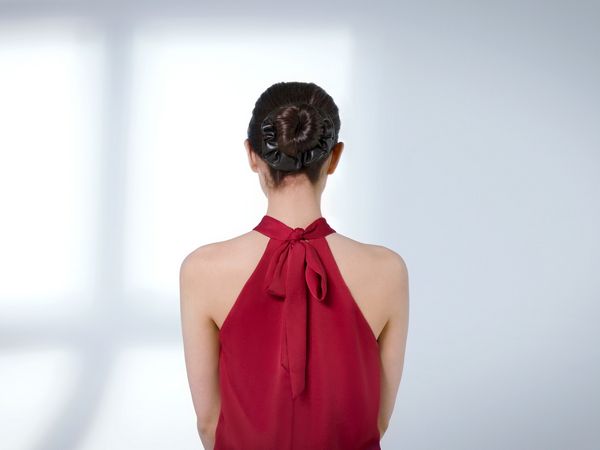 Scarf
Another eye-catching look that's super easy to do. First take a scarf or handkerchief and simply wrap it around the bun. Tie a knot at the bottom and let the two sides hand down. If the sides of the scarf are too long for your liking, just wrap the scarf around the bun a second time or fold the ends under to make them shorter.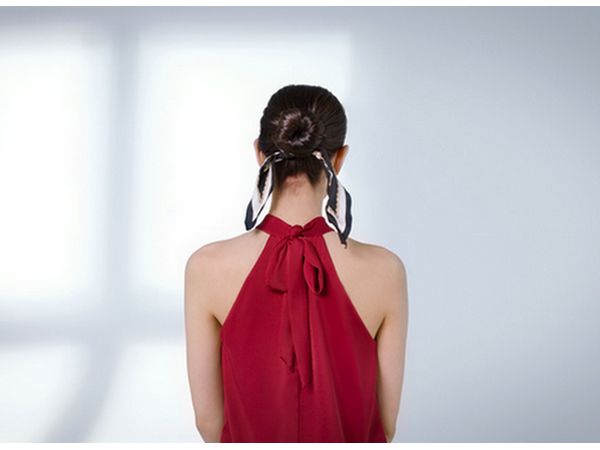 Ribbon
Maybe you have ribbon leftover from your birthday? Why not recycle it and use it for this look? Find where the middle of the ribbon is, place that on the front of your head and bring both sides round to the back of your head. Tie the ends together in a bow under your bun and let the ends hang loose.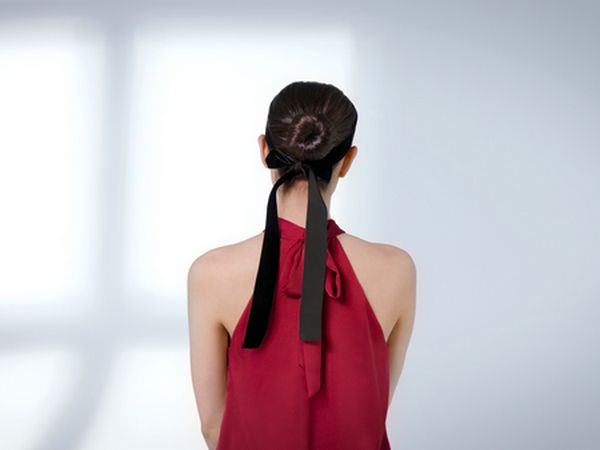 Clip/slides
Thin clips, thick clips, long clips, short clips, etc. - there's so much choice when it comes to these fancy hair slides. It's up to you where you want to push the clip into your hair. Maybe one at either side of your part at the front or maybe two on the same side and just behind your ear like our model is demonstrating? If you own several clips, you can match your outfits with the different colors or use metal, gold, or silver clips for fancy occasions and plastic ones for casual. The possibilities are endless.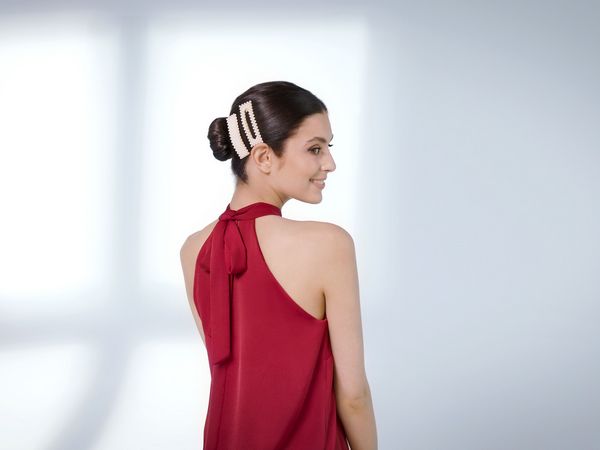 Hairband
Hairbands aren't just for kids! They're a great way of keeping hair out of your face as well as looking great at the same time. Wearing a hairband, especially a relatively thick one like our model, can change the whole look of an outfit, making it a lot more sophisticated. Some are even adorned with diamantés and rhinestones, adding that extra bit of sparkle to your relatively uniform bun hairstyle.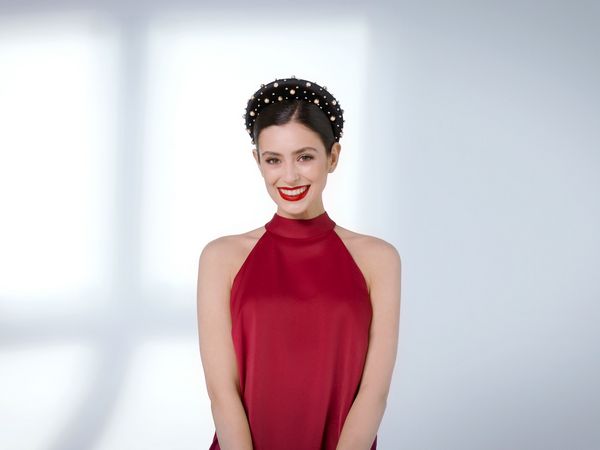 Video tutorial: Accessorizing your bun