© Schwarzkopf
Volume is back! Here's how to create it
Have you always wanted luscious, voluminous hair, but gravity has other ideas? Is your hair tired of being backcombed to within an inch of its life? Luckily, there is a way to add more volume to your hair and have it stay put. Imagine not having to rush to the toilets to give it a quick tweak every so often. The new Taft Volume range was created especially for achieving those grandiose hairstyles – the range got its name for a reason! We introduce you to the Taft Volume range and throw in a little step-by-step guide of how to achieve the perfect bouncy and volumized hairstyle you've always dreamed of.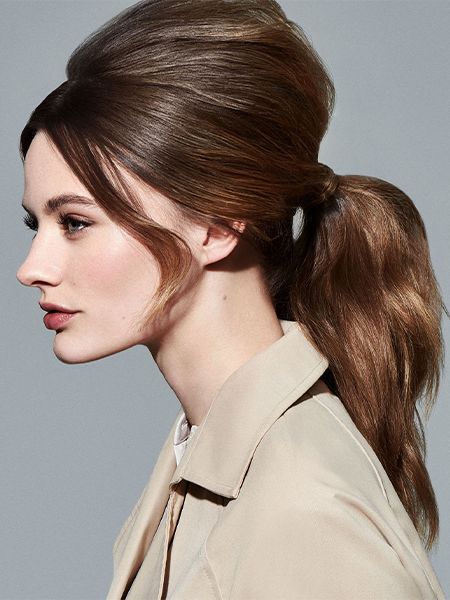 The new Taft Volume range
Now you're familiar with the Taft Volume range, but which products are included and how do they achieve the volume they promise? You'll be pleased to know that the products are suitable for all hair types and unlike some products that can make your hair stiff, the Taft Volume range allows natural hair movement with up to 24-hour hold. Let's get to know each volumizing product with a quick introduction.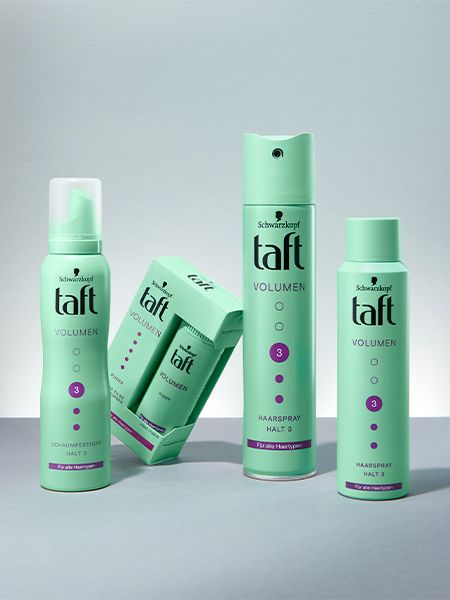 Taft Volume Powder: This volumizing powder ensures instantly visible and long-lasting volume. The unique, weightless formula texturizes each hair strand to create maximum volume at the roots in an instant and without any stickiness. Simply massage into the roots and the evenly distributed micro-particles in the volumizing powder will fluff up the hair and absorb some of the sebum. This gives hair a lively bounce and makes it much more manageable throughout the day.
Taft Volume Hairspray: The Taft Volume Hairspray formula contains more than three million collagen and volumizing molecules infusing airy, lively volume into your hairstyle! It helps to protect your hair from drying out without weighing it down. You can expect a day's hold without stickiness or residue.
Taft Volume Mousse: Just like the hairspray, the mousse also contains several million collagen molecules, which are responsible for creating the voluminous effect. The formula helps prevent your hair from drying out while at the same time plumping it up for maximum volume. Simply apply to damp hair and blow-dry to intensify the result. There's no need to wash it out. Taft Volume Mousse is made of 92% naturally derived ingredients, one of which is potato starch, which gives the product its incredible styling performance and long-lasting hold. We've replaced the purely synthetic film formers with degradable ingredients (potato starch being one of these), which not only makes the product more sustainable and environmentally friendly, but have been proven to make hair easier to style too.
How to create volumized hairstyles with Taft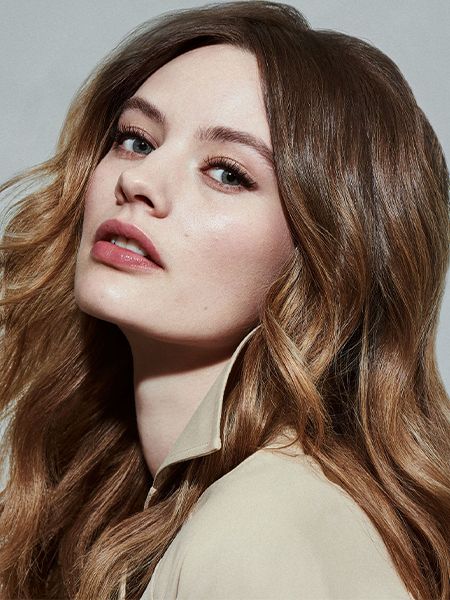 Ready for volume like never before? Simply follow the steps below for a voluminous hairdo that's sure to turn heads.
Step 1: Apply Taft Volume Mousse to towel-dried hair.
Step 2: Blow-dry your hair for more intense volume.
Step 3: Add Taft Volume Powder to the roots.
Step 4: Spray on Taft Volume Hairspray for even more volume and to ensure your volumized hairstyle stays in place.

 
Limp, lackluster hair is a thing of the past thanks to the new Taft Volume range. Easy and quick to use, it only takes a few minutes to achieve a volumized style in the morning that will stay put the whole day. For extra convenience, the Taft Volume Hairspray also comes in a handy 150ml travel size, so you never have to be without.

For other eye-catching hairstyles you can achieve with Taft, check out our other articles such as the half bun, the low bun, and soft waves.