© Schwarzkopf
Quick hairstyles: SOS tips for bad hair days
Hairs are sticking out all over, your cut isn't sitting right, or your mane seems dry – these are the signs of a classic bad hair day! But don't panic just yet. We've got some quick styles that help you get your mane under control again.
There are days when our hair just won't cooperate. You may look in the mirror and wonder what happened overnight. The evening before you went to bed your hair looked beautiful. And now the part's in a bad mood or your hair suddenly seems dull and dry. And no matter what you try, nothing seems to work to add some life back into your mane or straighten the kink in your bangs. 
Bad hair days always seem to happen on days when time's not on our side. An important appointment, work, or university are calling. That's when you need a quick style to look and feel good. We've collected some top styling tricks to cheat a bad hair day in a matter of minutes! 
Quick hairstyles: tips, tricks, and must-haves
You'll find plenty of tools in your bathroom to contain a bad hair day: from hair accessories like hair bands, to styling tools like straighteners or curling irons, products like dry shampoo or gloss spray, and even little helpers such as clips and scrunchies – you just need to know how to use them wisely.
We present three quick hairdos that are easy to style in no time at all – whether your bangs are all wrong or your hair feels tired and dull.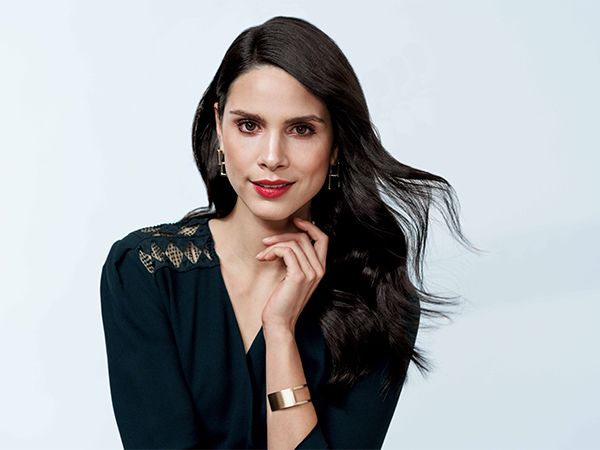 Quick hairstyles: Deep side part
The problem: Your bangs are off.

The solution: Draw a deep side part, part your hair to the opposite side or fix your bangs with a bobby pin.
If your bangs are bothering you, you can put them back in their place using a hair clip. Depending on your preferred style, you can use discreet bobby pins or trendy hair clips to move annoying strands to one side. Alternatively, you can experiment a bit more with your bangs. By drawing a deep side part or parting your hair to the opposite side, your entire style may change and you'll be beaming again. Promised! These tricks are suitable for all hairstyles – long hair or short hair – you'll feel confident again in no time!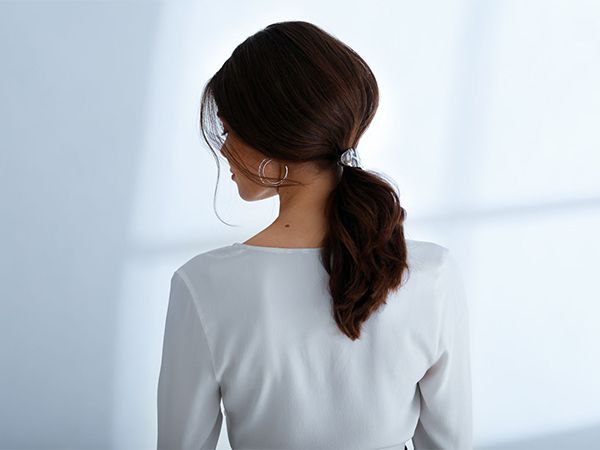 Quick hairstyles: voluminous updos
The problem: Your hair looks tired and dull.
The solution: Backcomb the hairline, use hair products or curl your hair with a curling iron.
When hair goes limp, you can try to revive it by adding some volume and structure. For example, backcomb your hair using a special comb to give it that full-bodied look. Then tie it in a ponytail and use a large hair clip to fix it in an updo. If you prefer not to backcomb your hair, you can use dry shampoo and volume powder to help out. Just sprinkle a little on your roots and massage it in with your hands. A simple and quick hairstyle for more volume can be achieved by blow-drying your hair upside down and adding some hair spray. When you've got a little more time, wrap individual hair strains over a curling iron for some soft curls. Allow it to look a little messy.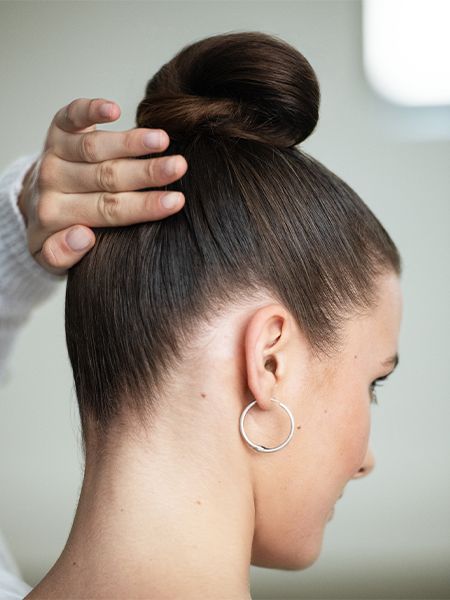 Quick hairstyles: try something new
The problem: No matter which hairstyle you try – you don't like it.

The solution: Try something new and different.
When you've already tried lots of different styles, but you're still not feeling comfortable, it may be time to try something new! Wear your hair down or add a hair band to spice up your style. Fix your hair in a bun. And if you thought buns were boring, try a different bun style. When everything seems to fail and you just can't get that bad hair day under control, put on a hat and wear your hair wavy, straight or in a low ponytail.