© Getty Images
Hairstyle Changes
A change in hairstyle can be a great confidence builder. It is also a way to develop your style and with it your relationships with others. How about changing to the hairstyle your significant other adores? We offer styling suggestions for a successful transition to your (and his) new favourite hairstyle
Not every new hairstyle requires a haircut. Small styling changes can make a big difference. If your hair is usually curly or wavy you may want to give straight hair a try. If you are used to allowing your long hair to fall where it may you may want to try your hand at an updo. The effect will be amazing! Change is good! Even if you do not discover your best styling option at the first try, you will be on your way.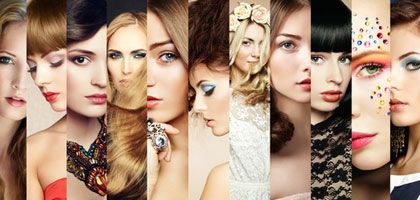 How to find your favourite new hairstyle:
Use hair accessories such as Alice bands, jewellery slides, interesting bandanas, scarfs or bands. Valentine's Day is a great opportunity to wear playful accessories with your new hairdo.
Place your parting on the opposite side or switch to a middle parting.
Use your blow dryer to create casual waves or straighten your hair. In his video, Armin Morbach shows how to create appealing hairstyles using your blow dryer: Video
If you do not wear fringes comb your front hair from one side to the other across the forehead. Secure the front hair at the side hairline at ear level using a hair slide. You find more ways to drape your front hair across the forehead here: Fake Pony
Brighten your hair colour using colour accents or hair colour applications.
See whether you find your new favourite hairstyle here:
Surprise with this Festive Long Bob (Lob)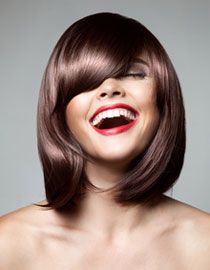 Your partner will love this soft touchable long bob and your friends and colleagues will not miss the festive character of this hairstyle. This shoulder-length bob is soft and extravagant to boot. If your hair is longer and you do not want to cut it you can still style a faux bob. A few bobby pins and hairspray are all you need.

Various faux bob hairstyles favoured by the stars. See here
The Romantic Updo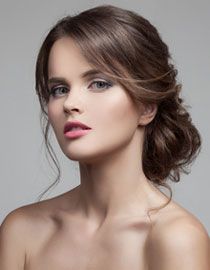 This undone chignon is quick and easy to style even if you have never created an updo before.
Styling: Gather your hair at the nape of your neck, fold the long ends under and secure them using bobby pins. Allow a few stray strands to escape the updo. Curl these stray hair strands using a curling iron. Apply extra-gloss hairspray for lustre and secure hold.
Sexy Hairstyle for Special Evenings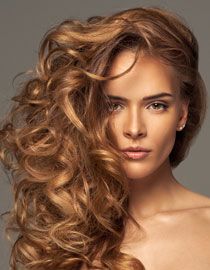 Sometimes, a lot is good but more is better. This certainly rings true for this hairstyle for special occasions. Surprise your date with an eye-popping bunch of side-swept curls.
Styling: Use a curling iron to create large curls in your hair. Apply volumising powder to the root portion of your hair and tease your hair to create as much volume as possible. Then sweep the wealth of curls across one shoulder.