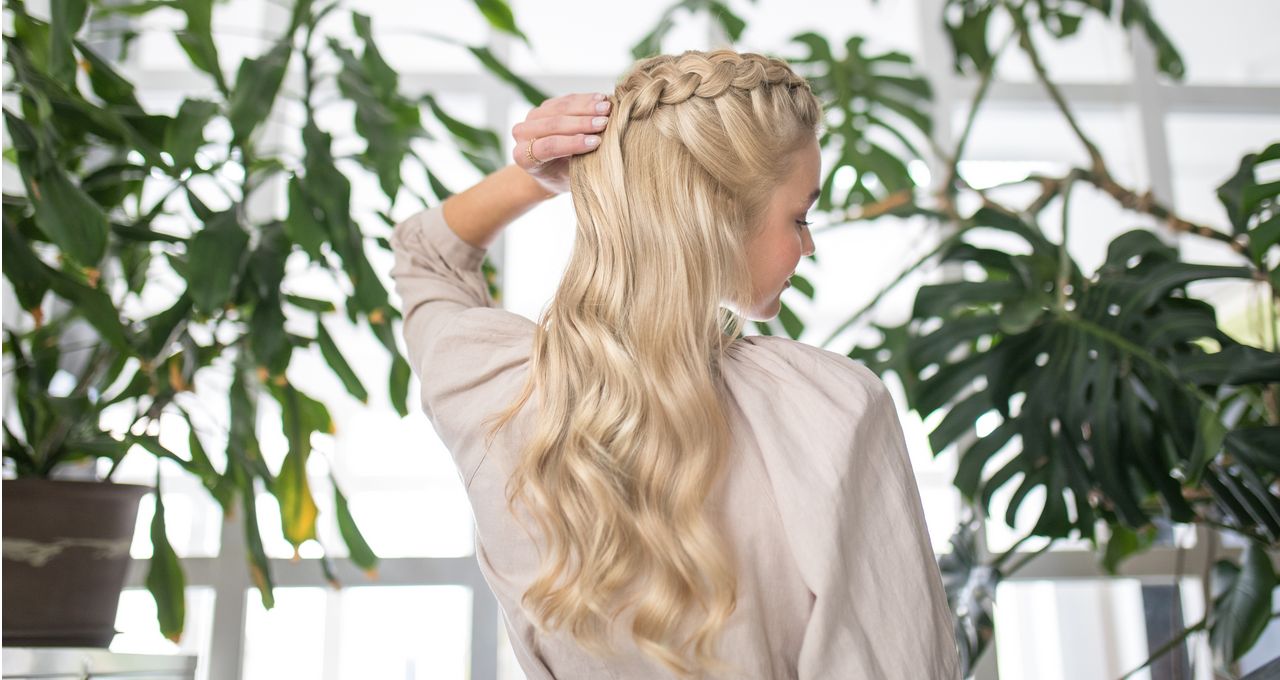 © Schwarzkopf
Braiding made easy
Braids will get you noticed. Even beginners can create braids quickly and easily and give their look a special twist

Braids are in trend – and so they should be! Braided hair adds real variety to your look. Even the simplest of braids can be enough to make a big impact. A real eye-catcher: Half-up, half-down hair incorporating a few different braids. We guide you through the braiding process, step-by-step, so you can add a creative new 'do into your styling repertoire.

Step-by-step guide to braiding
Are you a beginner braider? Here's how you can create a simple braid – and what you can do with the technique.
Braiding requires hair with a little bit of grip. So it'll work best in "day old" (i.e., unwashed) hair. Start by making a side part. To add texture, add a little volume powder to your roots.


Comb your hair back and divide it into three equal strands. Take one of the side sections and cross it over the middle, then take the remaining side section and cross it all the way over, too. Continue by always gathering the lowest strand, and weaving it up and in between the other two strands. Secure your braid at the end with a hair tie or ribbon.


For a cool half-up hairstyle: Loosely gather together the hair from about ear level up. Braid this gathered section down towards your neck and secure with a hair tie. The hair below is left undone – giving you a half-up look.

Ready to graduate from the basic braid? Then try a French braid. Or combine a basic braid with other smaller braids on the sides of your head.
Think braids are just for long hair? Think again! Playful braiding can work even in shorter hair. Here's how easy it is:
Tightly braid a thin braid on the side of your head in the hair above your ear, beginning at your hairline. Tip: Hold strands horizontally back when braiding – this makes it easier to secure the braid to the back of your head.


Alternatively, you can divide the hair above the ear into two sections and braid separately into two thin braids.


Secure braided section(s) with hairpins. Depending on the length of the braid, you can tuck the ends under your loose hair.


For a romantic touch, use a flat iron to style gentle waves in the loose part of your hair.


Spritz your braid with hairspray or shine spray to give all-day hold!
Beyond a basic braid, you can mix and match different braids – even in shorter hair. Whether French braid, herringbone braid, Dutch braid or cool boxer braids – here you will find the instructions you'll need.