© Stocksy
City or Beach? Hairstyles for your Summer Getaway
Summer in the city or beautiful at the beach? No matter what your plans are for this summer, you want to look perfectly styled. That includes summery trend hairstyles such as a messy bun or gentle waves. Let us show you how summer hairstyles can help you make an unforgettable appearance.
We love summer. The days are longer, it is warm, and while your skin keeps getting darker, your hair keeps getting lighter. You have big plans and want to make this summer unforgettable? You need the perfect style for that. No matter if you enjoy the summer heat at night in the streets of your own city or if you allow the wind to blow through your hair at a Mediterranean beach. Let us help you find the trendiest summer styles for the city and the beach.
City Style: This is how you find the perfect look for destinations like Paris and Berlin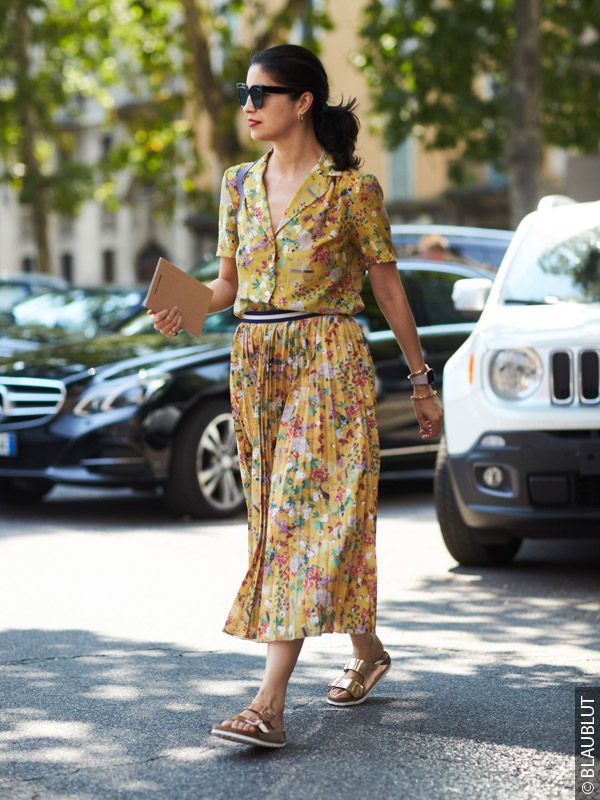 Are you a real big city girl and love to enjoy the warm sunshine on a rooftop overlooking the city or in a street cafe? Then we have the perfect style for you. Sport a cool high ponytail or double french braid during the day. This will allow you to benefit from a cool breeze around your neck. Flowy dresses with playful patterns will round off your look. In the evening when it is time for the after-work party and you are about to watch the dreamy sunset behind the skyline, open your ponytail or brands for a natural wave effect. Your hair will fall casually over your shoulders and the gentle waves will perfect your understated feminine style.
Style Queen at the beach: Become a style icon on Mykonos and Ibiza
The air smells of salty water, the waves are splashing, and the warm wind is gently caressing your open hair. Throughout the day you have enjoyed the warmth of the sun on your skin and have been a real eye-catcher with your light Greek-inspired tunic. Now you're sitting on the balcony and marvelling over the breathtaking sunset on the horizon. A perfect evening to relax. You also want to give your hair some rest and relaxation and treat it with an extra portion of care? Then why not try one of our Gliss Hair Repair intensive treatment products? Leave the treatment in for a prolonged time while you end the day relaxing. This way you will give your hair the perfect summer care and help it look pretty and smooth despite the sun and wind.