© Getty Images
Do-It-Yourself Beach Hair
You want to conjure beautiful beach waves in your hair without going into the water? Easy as pie. Presenting three very different ways to get the highly popular beach waves look. All you need is salt spray, a curling iron or the twirling technique. We also tell you which method is best suited for what hair type
Why is everyone making waves about the beach look? No question: because it is casual, natural and oh so sexy! Sun-kissed, gently streaked wavy hair is popular everywhere today – on the beach or in the city. But taking the plunge every time? No need. Three simple styling options let you create beach waves at home: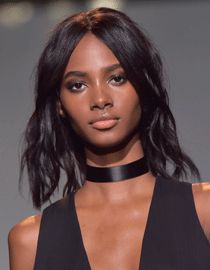 What you need: Texturing salt spray, hair dryer if necessary
How it's done: Evenly apply salt spray to damp or dry hair and knead it in. The formula enriched with salt instantly makes even fine hair fuller with added grip. If you prefer to soften the look and only define certain sections (for instance the ends), you can also apply the spray selectively. Then you just need to blow dry. You prefer not to use heat on your hair? Simply let it air dry or set the hair dryer to the lowest heat level. In the evening you can make the matt beach finish gleam with a bit of hairspray while also securing the look for the night (if you want to go out).
Time required: About 3 minutes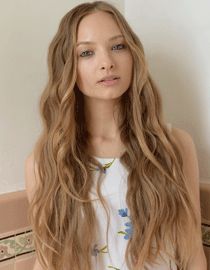 What you need: Mousse, heat protectant, round brush, curling iron
How it's done: Take about a walnut sized amount of mousse and distribute it in towel dried hair, then spray generously with heat protectant. Blow dry over a large round brush for extra vigour and bounce. Part off a large strand of hair and wrap it around the curling iron. Hold the curler vertically and apply it about ten centimetres from the hairline. By also leaving out the ends, you get the typical, natural beach look. This is also gentler on your hair. Repeat this process strand by strand until all your hair is curled in the surfer style. To loosen up the hairstyle, comb out the lengths with a coarse comb or gently run your fingers through the hair. Finally secure everything with hairspray.
Time required: About 20 minutes (with practice)
What you need: Mousse and a hair elastic
How it's done: Before going to bed, spray your hair with a bit of water and distribute some mousse from the hairline to the ends. Part your hair in the middle and start twisting up one side first. Once the strand is twirled about halfway, cross the two sections over each other. Hold the twirled strand firmly so it does not untwist again. With your other hand, twist the other open half to the middle and cross the two sides over each other again. Continue twisting and crossing over until you reach the ends. Tie it all up with a hair elastic, leaving the ends of your hair open and untwisted. That's it. In the morning simply let down your hair, loosen it up with your fingertips and you are done!
Time required: 10 minutes preparation + 1 night