© Getty Images
Swag Is Back! The Stepped Cut for Long Hair
This cut will be big in the new year: The swag! The new edition of the legendary swag features a lush fringe and bouncy waves. This hip hairstyle is the current favourite of stars and the street style scene. After all, the stepped haircut looks good on anyone and is also super easy to style
Forget the lob, wob and clavi cut: Get the swag! What is behind it? Not the youth slang of 2011, but the must-have hair for 2016!
What Is The Swag?
As an update to the classic shag (a highly stepped fringe cut with shorter top hair), the swingy shag follows rules of its own. More voluminous, curly, relaxed: The trend cut for 2016 knows what coolness is – swag that is. Here too, the key feature is: Stepped! Also essential: A long fringe and soft waves. The shag-swag works from short to long, but is absolutely eye-catching with more than shoulder length hair in particular (seen with Lindsey Wixson).
Who Looks Good With The Swag?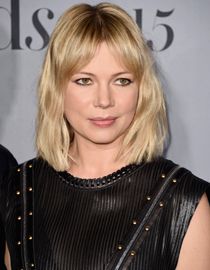 Hold on: Really, anyone can wear the swag! Simply adjust the length of the fringe depending on the shape of your face and create a personal wow look. Even round heads (see Michelle Williams) where a lush fringe is usually not very flattering benefit from the swingy swag. Simply style the fringe diagonally to the side or part it in the middle like a curtain and let it taper off to the left and right (see photo). With thinner hair you should also choose a fringe cut sideways for the swag, since it does not steal as much volume from the hairstyle.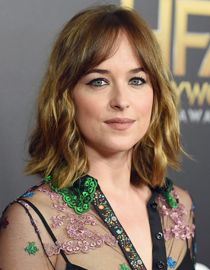 The key to swag success: The cut! For the frayed look, the steps are created with a knife or thinning shears (coiffure shears serrated on both sides). The hair should cut while dry for best results. This is best for assessing and shaping the fall of the strands and lengths in the fringe.
Say goodbye to clear cuts, straight lines and exact steps – the swag depends on a very loose, springy texture. A clear separation of the numerous steps is not desirable, instead they flow softly into each other. The fringe should generally be more lush and get longer towards the sides.
Yes, it is just as easy to style as it looks! Get up, tease into place, finished! This is exactly what makes this trendy haircut so irresistible. The wavy stepped cut with fringe makes us feel free and independent – far removed from all constraints. Just get out of bed and look good!
If you do have time and leisure for more elaborate styling, the swag is ready. For example, you can impress with a wild rocker style à la Freja Beha Erichsen.

Here is how: Apply some salt spray to towel-dried hair and blow dry while holding your head upside down. Do not set your hair dryer too hot, this adds structure to your mane. For especially good hold and volume, keep kneading the hair with your fingers. Attention: Don't forget the fringe!
If the light waves are not wild enough for you, just reach for the curling iron. Just be sure to brush out the curls afterwards for the wicked look!
See our hairstyling instructions 'Curly Bob' to find out how to create this alluring look.