© Stocksy
The Zigzag Part is Back: Here's How to Style It
The '90s are back in style! Alongside crimping, another special styling twist from back then is enjoying a revival: the zigzag part. Here's how the zigzag part looks today and how to get the look  
The fashion world has been celebrating a '90s comeback for a while now. Platform sneakers, logo hoodies, vinyl and neon are all cool again – reinterpreted for today, of course. After all, we've evolved! Certain beauty trends (some eyeshadow shades, for example) and hairstyles from the '90s are also back. '90s hair today: We've been wearing crimped hair, and now the zigzag part. That's right, it's time to zigzag again!

Like most past trends that we love again, we've changed it up a little. Let us explain what the zigzag part looks like now, which hairstyles and lengths it fits, and how to style it yourself.
The zigzag part today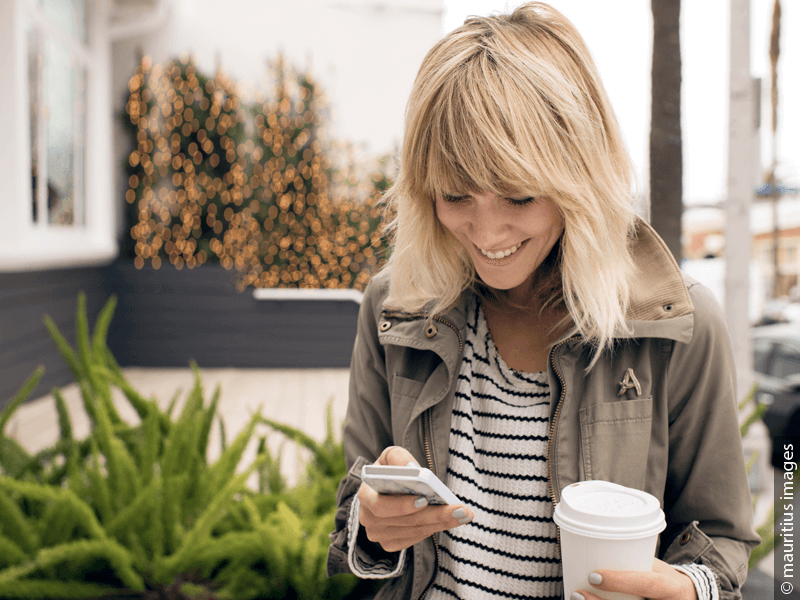 Remember the precise, sharp zigzag-zag parts of the '90s? Maybe you rocked them in the schoolyard in combination with blocky highlights? Using a tailcomb you could get a super sharp zigzag part! In contrast, the modern zigzag parting is imperfect and much softer.

The modern zigzag looks a little bit like it's happened naturally. The number of "zigs" and "zags" is much lower, and these angles are much larger and softer than those of its '90s version.
Instructions: easy steps to a zigzag part
What you need for styling a zigzag part: A tail- or teasing comb, styling cream or a texturizing spray and hairspray. 
Comb hair with a comb or fingers from the roots back and hold in place.


Using the pointed end of a comb handle, draw a zigzag line in the hair, from front to back. For a modern look, about three to four zigzag points are ideal.


Divide and smooth down the hair on either side of the parting with your palms.


Knead through some styling cream or use a texturizing spray to create a messy finish. Finish with a little hairspray for lasting hold.
These hair lengths and types can rock a zigzag part
We love a zigzag part most of all in a long bob, for mid-length and long hair. These lengths provide the perfect foundation for a cool undone finish, achieved by scrunching the hair or teasing it (just a little). A zigzag part will work in both straight and wavy hair. The zigzag tends to disappear in curlier hair.

The modern zigzag looks great in hair that's worn down, but also works in updos. Avoid combining it with elaborate updos – the style will look too "done" and the part will lose its cool, casual edge. Try a loose low bun, or a low ponytail.