© Getty Images
Hairstyles For Men: Looks, Tips & Tricks
Man's business is all about the head. Especially when it comes to hair! Styles, cuts, colours. How can men highlight their type with their hairstyle and present themselves to best advantage? Easy. Read more here
The Best Haircuts for Men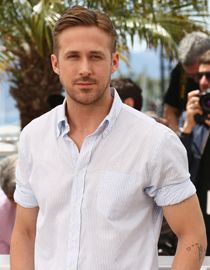 Men have a wealth of choices when it comes to haircuts. Depending on the hair thickness and preferences, the possibilities are many. Ultra-short new crop, short cut with a long fringe or shoulder-length shag? There are plenty of cuts and styles for hair of any length: it's OK to experiment! After all, hair grows back in most cases and this gives men time to consider: cultivate the long-haired look or shave it off and start over? Those who find a favourite haircut will likely stay true to it – unless a new trend comes along that is so appealing, the temptation to try it proves irresistible. After all, the coolest male role models are wearing it...
The Best Men's Hairstyles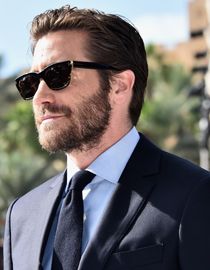 Visiting the hairdresser is far from everything. While a good haircut is the start and base of any hairdo, the styling is what defines the look. Where is the parting? Is the hair styled in the wet look with gel, or casually with wax? Does the fringe fall into the face softly and naturally, or is it styled as a quiff? Nothing ventured, nothing gained! Try the occasional image change. You will be impressed by how people respond.
In addition to the hair on their head, men have the option of also styling their beard. The style can be changed entirely with (or without) it. Schnauzer, full beard, moustache – once again a wealth of choices. Just be sure to make a cultivated impression. Men like it modern!
Tips & Tricks: Men And Hair Colour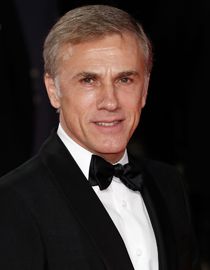 Although men are naturally cautious when it comes to colouring hair, the topic has long since ceased to be taboo: Blonde (fiddler David Garrett is the most famous example), brown and black are popular nuances for men to cover up the first grey hairs. On the other hand, prominent silver foxes like Christoph Waltz show that men with grey hair have their own appeal – especially with the right styling! Men with red hair are a bit rarer (only about 2-3 percent of the population are redheads). They too can get the most out of their look by choosing an optimum hairstyle and beard.
Tips & Tricks: Hair Help For Men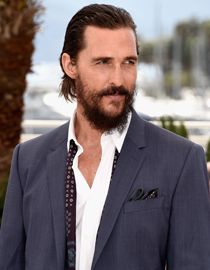 The widow's peak is a common problem when it comes to men's hair, causing tremendous hair conflicts for the lords of creation. The good news: there is a solution to every problem, and you can make the best of a high forehead with a few little tricks. No need to reach for the razor, wearing your hair a bit longer is another good option. Hair loss and a widow's peak – two typical problems for men's hair. Men are more likely to have dandruff as well. But with proper care, the scalp can be quickly balanced again.