© Schwarzkopf
DIY Alert: How To Style The Classic Man Bun
Although man buns have recently started popping up everywhere, they are by no means a new trend – in fact they date back to over 2,000 years ago! Their popularity skyrocketed again around 2013 and since then celebrities such as Joaquin Phoenix, Jared Leto, Leonardo DiCaprio, and Bradley Cooper have been seen out and about sporting the trendy 'do.
Also known as the bro bun, hipster bun, mun, and dude bun, the man bun is a very simple hairstyle where the hair is simply brushed back and secured either on the top of the head like a top knot, or tied at the back of the head. The only prerequisite however: you need medium-length hair. At least twelve inches should do the trick. You'll be glad to know that the man bun works with any type and texture of hair.
Ready to learn how to achieve a man bun? Let's get started!
How to style a man bun
It not only keeps hair out of your face, but it belongs on the list of the top stylish men's hairdos too. Here's how to do a trendy man bun:
Step 1: Prep your hair
There's no point trying to pull it back into a bun if it's full of knots. Brush your locks thoroughly before you begin and it'll make everything a lot easier.
Step 2: Use a blow dryer to create a bit of volume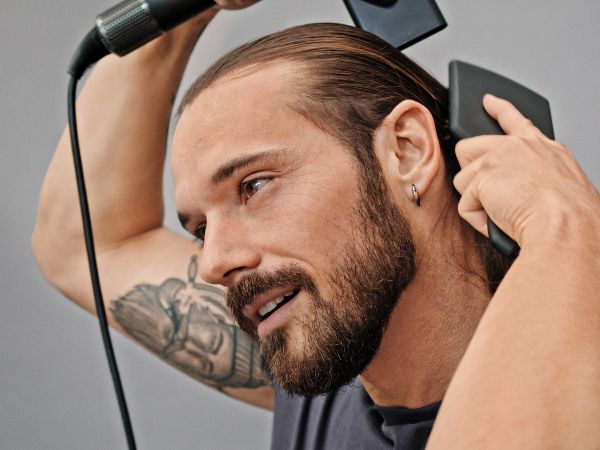 With the concentration nozzle attached, use a blow dryer to give your hair and roots a quick blast to create a bit of volume.
Step 3: Apply texturizing paste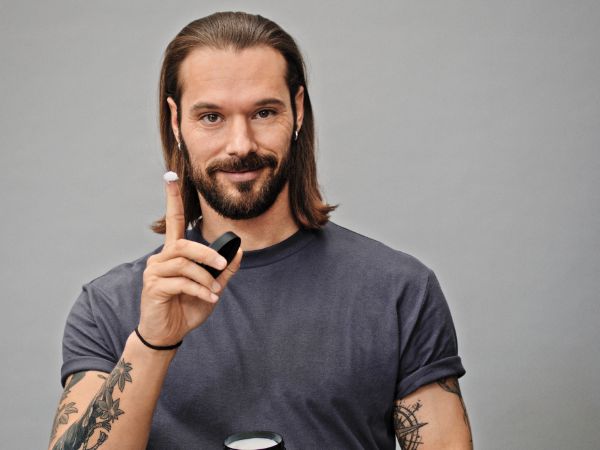 Apply a fingertip's worth of got2b Beach Matt Paste to create a smooth base and to tame any cowlicks you might have. Make sure to warm it up first in your hands before you smooth it through your hair.
Step 4: Gather up your hair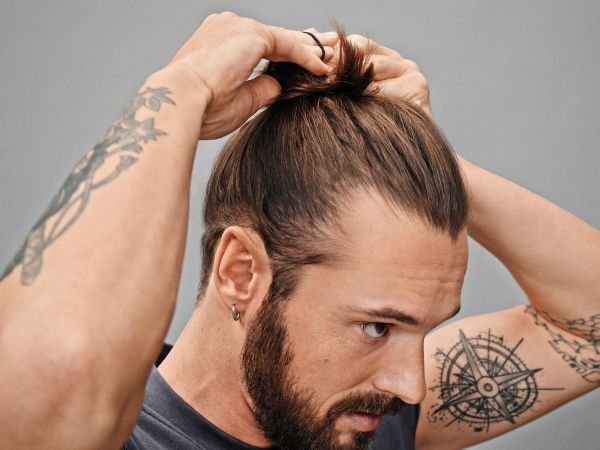 Loosely gather your hair into a ponytail, roughly at the middle of your crown. Make sure you have your hair tie ready to secure it in place.  
Step 5: Tie your hair
Secure the ponytail with the hair tie, but on the last wrap, only pull the ponytail half way through so you create a loop. The ends of your hair will probably be pointing downward, but you can rearrange them if you desire. And voilà!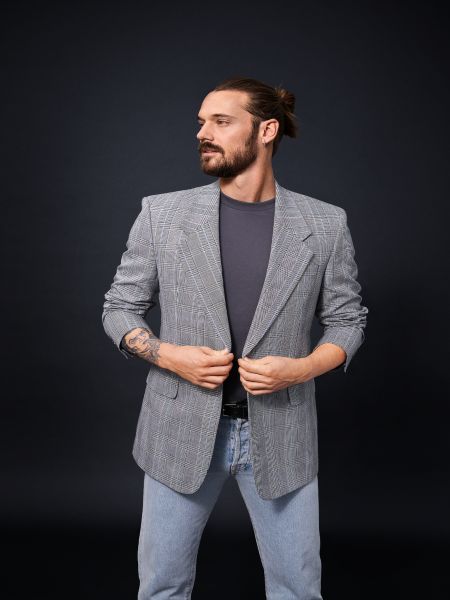 Our tip:
Using a thickening shampoo such as Schauma Hair Activator Caffeine-Shampoo will give you fuller hair and add even more volume to your man bun.
Different man bun styles
You didn't think there was just one type of man bun, did you? There are so many different takes on the classic man bun we've shown you above. Here's a quick introduction to three variants of the beloved man bun. Why not experiment and try them all out?
Messy man bun
This bun works just like the classic man bun apart from it doesn't need smoothing down since the whole point of the messy man bun is to have strands poking out. If you happen to have a beard, this brings the messy man bun look to a whole new sophisticated level.
Half-up man bun
This is a perfect style to keep your hair out of your face, but to still show off your long locks at the same time. It simple requires you to halve your hair horizontally and use the top part to make your bun, then leave the rest of your hair loose. This style is also known as a half-up top knot since the bun sits higher up.
Twisted man bun
This variant sits low down at the back of your head and is the classic man bun style with a bit of a twist – literally. Create a center or side part – whichever you prefer – and start to twist both sections of hair back onto themselves. Once you reach your neck with both sections, tie them together and twist the ponytail onto itself to make a bun.