© Schwarzkopf
Creative Summer Styles: The Best Headscarf Looks
Headscarves turn every hairstyle into a summery look. The best thing about headscarves? You just need the one for several different styles! We'll show you how to work this trend – you may just need one headscarf, but you'll probably want more after reading this!
A square scarf is a great, versatile hair accessory which can help you create a bunch of different looks: from rocker to retro, from super sweet to super sexy. Creating different styles depending on the color, pattern and fabric type of your scarf is a fun way to refresh your look. You can opt for bandanas or hair turbans too, but a headscarf can actually be styled into your hairdo for a chic, creative twist. This classic is usually made from sturdy dark blue or red cotton and features a paisley print.
Three hairstyles with a headscarf: How-to guide
Here are three of our favorite headscarf styles to try out at home. You'll bring the summer out wherever you go, even if the sun is playing hide-and-seek! Here the trendiest summer styles and some of our favorite products to create your new look!
Retro-look Headscarf: Hair Down With A Bit Of A Twist!
This look is a great compromise. Most of your hair is open to flow in the summer breeze, but you can keep it off your face by pinning the top sections of your hair back. Fasten this with your headscarf. 
Spritz some hair perfume into your open locks so that a gentle waft of summer follows you wherever you go – we love got2b's Blessed range. This look is a great way to show off locks of any length, whilst keeping your hair out of your face (and off your make up!).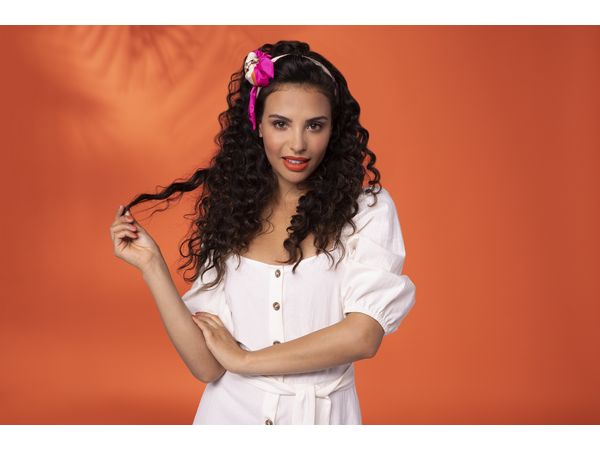 Headscarf Bun
This is a great option for those who want to get all their hair up and out of the way. A high bun is a stylish way to free your face and shoulders from hair in the hot summer.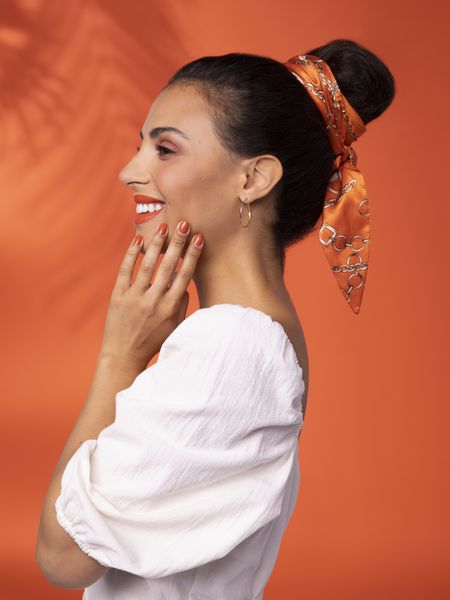 To get a really sleek look, use got2b's Bye Bye Babyhair touch up brush to fix hairs out of your face. Jazz your look up by styling your bun in the way you normally do (high ponytail and twist), and then secure it with a headscarf or wrap the headscarf around your hair tie. A simple change to a timeless classic!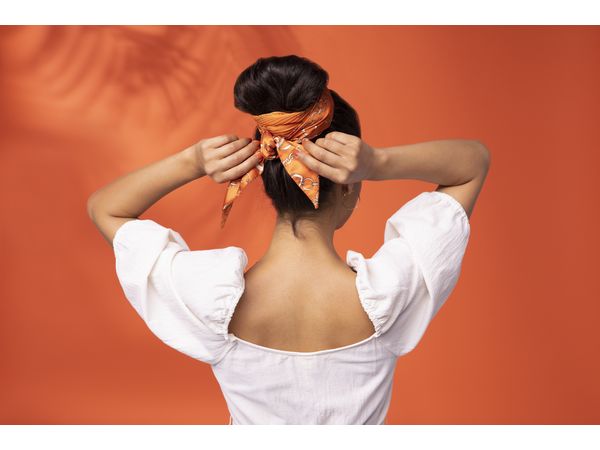 Braided Headscarf
If you're a fan of braiding your hair, you're in good company. Braids are a practical way to keep your hair looking good all day, and give you a romantic, whimsical look. Particularly French braids will give you a classy look, or you can mix it up with the more modern Dutch braiding style.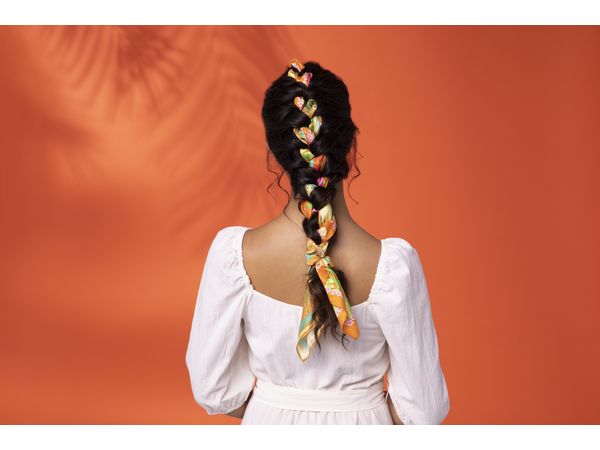 To combine your beautiful braid with a headscarf, just add your headscarf to one of the strands you're already braiding with. It is a good idea to have an established braid before introducing the headscarf – you can fix your braid with a good hairspray such as the taft keratin hairspray. Start your French or Dutch braid high up on your head, and then when you reach a little further back, add your headscarf to one of the strands and keep braiding as you normally would!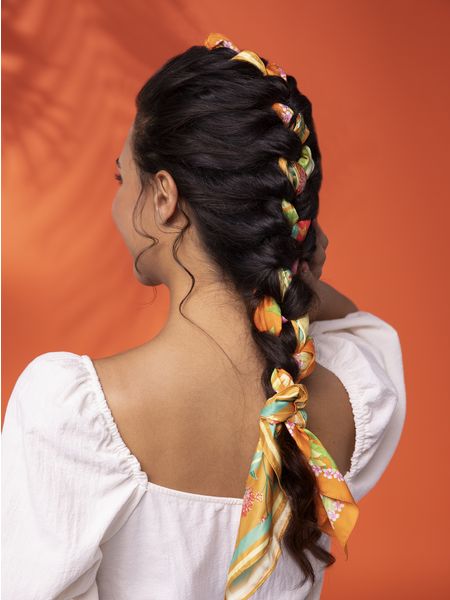 More ideas for stylish headscarf looks
Those ideas are just a starter though! Maybe you've already got plenty of inspiration, but let us give you a few more ideas for this summer's hottest trend!
Bad hair days are a thing of the past with a headscarf. Tame crazy hair super easily – and super stylishly!
A headscarf isn't just for your hair: Wear it as an armband on your wrist or upper arm. Try this over the top of a denim jacket – we've spotted this style on several influencers.
A headscarf can also be worn as a scarf around your neck, or casually wrapped around your ankle. Cool tip for hot days: wet it before you wear it to cool you down.
Don't forget this beloved designer favorite: Use a scarf as a colorful highlight on the handle of your handbag.
Feel and look like royalty by switching out your cotton headscarf for a silk one. Silk is great for your hair and you'll feel super fancy with such a luxurious accessory!