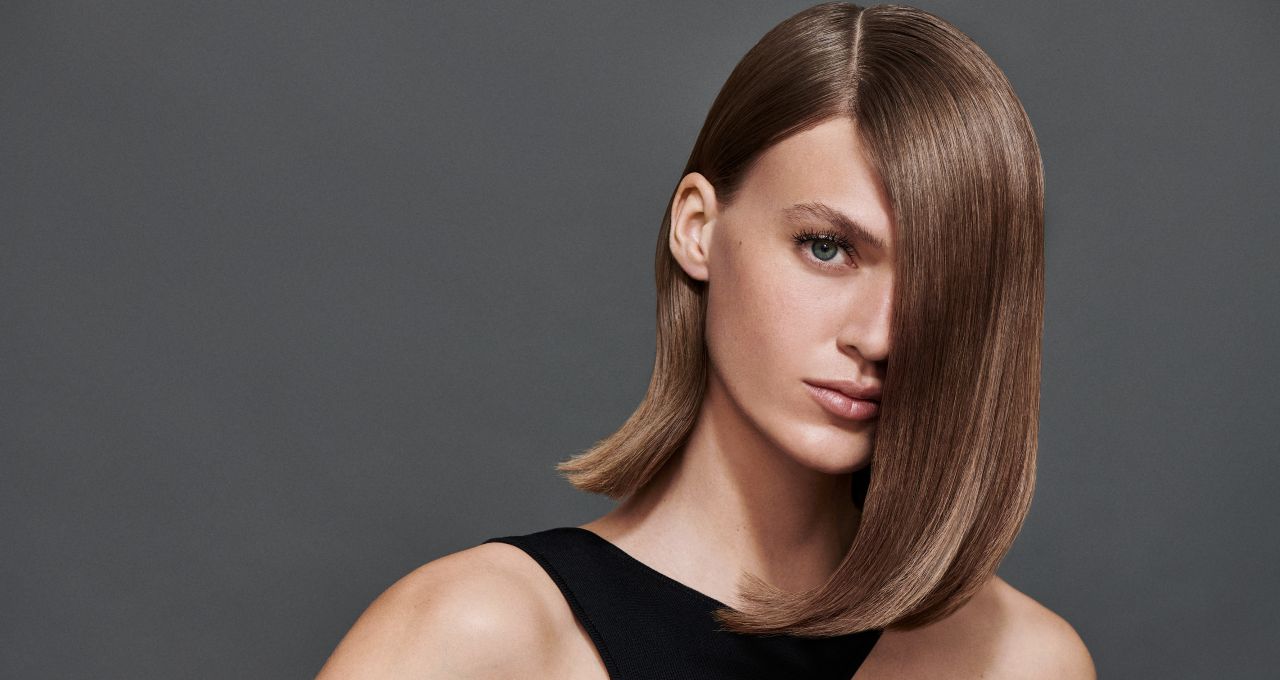 © Schwarzkopf
Bob Update: The Inverted Bob
Just like in our closets, trends from the 2000s are also making a comeback to our hair. One hairstyle we're loving a second time around: the inverted bob. We reveal who it suits, and how to style it in 2019 
The bob is one of our favorite hairstyles. Most of us have worn one at some point. The great thing about the bob trend: Even though it's now considered a classic, it just keeps on reinventing itself. Because we see new variations of it all the time, we never get bored with it!
One of the bobs we love the most: the inverted or graduated bob. It's chic, easy to style, and works on both straight and wavy hair. For more reasons to love the inverted bob now – and how to style it – read on...
This is the inverted bob
The signature of the inverted bob? It's short at the back and long at the front. The greater the difference in length between the front and back, the more pronounced the haircut becomes. To keep a reverse bob in shape, it needs regular trims. Also essential, a smooth transition from the shorter to the longer lengths. A few additional layers can be added in the top section to help the hair hang better – this looks especially gorgeous on wavy hair.
An inverted bob is nothing new. It was a trend in the mid-2000s – a look that was made hot by fashion designer Victoria Beckham. The inverted bob then: Very voluminous at the back of the head. The inverted bob now: An asymmetrical style worn with a little less volume – but just as much style. 
How to style an inverted bob
With the right cut, styling this look takes just a few quick steps. Great – nobody has time for fussy, complicated styling! Here's your post-shampoo step-by-step guide to creating your style:  
After washing, apply a light leave-in conditioner, concentrating especially on your ends.
 
It's best to blow-dry straight hair with a round brush. This gives your hair more volume. Then, try flat-ironing single strands and lightly curling them inward.
If you have wavy hair, work a small amount of volume mousse into your lengths following your care routine. This will help waves and curls to hang better when dry. Then, you can either blow-dry your hair using a diffuser attachment, or let it air-dry for a more natural look.


Inverted bob with an undone finish: Use a styling cream in dry hair to create some extra texture. Simply knead it into the lengths for casual, imperfect style.
Inverted bob with an elegant finish: Use styling wax to define the hair around your face for a face-framing style. Finish with a little hair spray to keep everything in place. For extra elegance: Accessorize with a large hair clip (currently very cool!) in your hair. Position this either just above your ear, or smooth back a section from the front of the hair at the level of your temples and pin down. Gorgeous!  
Which hair types suit an inverted bob?
This asymmetrical bob fits both straight and wavy hair. Only those with very curly hair should talk to their hairdresser first about their expectations for the style. Your stylist can also advise you on the length of inverted bob that will best suit you and your hair. For the haircut to work, your hair will need to be at least chin length.

The beauty of this bob: Even with just a slight difference of length between the front and back, this cut is stylish and elegant. Try it out, and if you decide it's not for you, you can easily transition to another bob style!