© Getty Images
Trend Cut: Baby Bob
Spontaneous women listen up, a new short cut is going around – the chin length baby bob. As an extension of the pixie or trendy change from long hair: This junior hairstyle is sure to make the cut! We only have good things to say about it when it comes to styling too – from cool to romantic
Short haircuts leave little styling leeway? No way! Today's short cuts are in no way inferior to long manes. Beach waves, braided hairstyles, wet look – short cuts can handle any look. The latest shorty proves it: The baby bob. After the LoB (long bob), this shortened bob is the next styling favourite for mid-length hair. Trendsetters have long since recognised the benefits: The chin-length haircut is a great transition from the pixie to the long look, super practical and easy to care for. Not everyone is wearing the baby bob yet. So this trendy haircut will be a rakish change. In any case the junior bob is convincingly multifaceted – because it is really big for styling! Find out here what it is all about:

Baby Bob: Take It Easy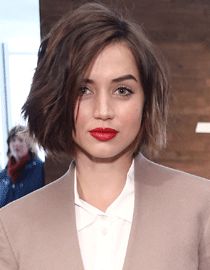 We love casual! The baby bob in the undone look is the new hair darling of trendsetters. Stylish with textured volume, this unagitated hairstyle is convincing all along the line. And it does not have to be straight: Now an asymmetrical cut is a sharp upgrade for this style. Styling tip: For a defined look, rub some hair wax into scattered strands and apply volumising powder at the hairline to push the style into top form. Dip-dye ends for great effects!    
Baby Bob: A Smooth Success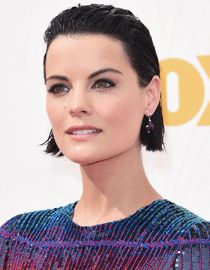 Cut accurately in a line and gelled back super smooth – this is the glamorous styling side of the new short cut. This makes the minimalist look ideal as a breathtaking evening hairstyle! How it's done: Rub a small amount of hair gel on your hands, slick the top hair back over the head and the sides behind the ears, then secure with hairspray. For the finish: Apply a dash of gloss spray.


With romantic waves, the cool short cut is quickly transformed into a feminine look that works well always and everywhere. Day or night, office or bar – wrap everyone around your finger with this style! For a look in the wave style, form a side parting and curl the bob, preferably with large curlers. Or do it faster with the curling iron. Make sure you choose an extra large diameter and only curl the lower hair sections with the styling tool. After curling, brush the hair and apply spray lacquer at the hairline to secure it.

So beautiful, so versatile. And styling the hair is child's play too. Now you know where the baby bob really gets its name...