© Getty Images
Trend Colour 2015: Marsala
Cheers! Marsala, the colour of the year, is named after a Sicilian fortified wine and really gets into the act in 2015: From hair to fashion to make-up – a healthy dose of the adoring red hue is always there! We show you why the seductive Marsala trend is so irresistible right now

The prosaic code 18-1438 conceals an intoxicating hue: Marsala. The warm wine red was named colour of the year by the American colour institute Pantone. As it happens, a Sicilian fortified wine is the namesake of the sensuous red hue that sets the tone everywhere in 2015 – in fashion, make-up and of course also hair. Luxurious, elegant, sophisticated: The new in colour enriches our year! Here's how:
Trend Colour 2015: Marsala Mane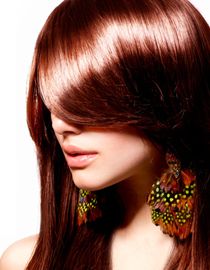 From head to toe: Trendsetters also wear their hair in the colour of the year. What you should consider to set the right tone: A rich russet with a cool, blue undertone is a good foundation to keep the red from becoming too fiery. The colour trend is best suited for brunettes with a light or olive complexion. They can immerse their entire main in Marsala. Redheads have it really easy as well. They only have to change the nuance, trading their bright red for the warmer colour of the year. Women with blonde or black hair prefer fine lowlights or highlights in Marsala rather than the complete look.

Hint: Diligent care is essential! To keep the Marsala hair colour from fading too quickly, use special care products & colour shampoos made for red dyed hair. This ensures long-lasting colour brilliance and enjoyment of the 2015 trend hue.
Trend Colour 2015: Marsala Moda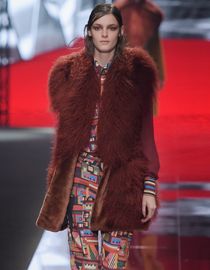 Marsala day and night – we wear the full-bodied red hue at any time and for all occasions in 2015. After all, the colour of the year is a sociable combination partner that harmonises very well with numerous hues! The warm, earthy shade is a great match for amber, umber and golden yellow. Classic white, pale nude, sky blue and delicate pink hues bring out Marsala in magical brilliance.
But other powerful colours like Turquoise, Petrol, gaudy Magenta or even Radiant Orchid, the trend colour of 2014, form a coherent styling partnership with Marsala as well. As part of a colour or pattern mix, or all over (like the designers like to style the trend colour) – the premium hue is attractive!
Trend Colour 2015: Marsala Make-up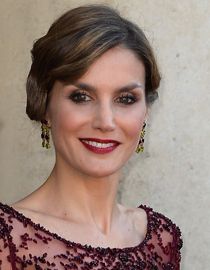 Beautiful charmer: Marsala in the hair and in fashion makes every complexion glow, from porcelain to olive to rosé. Which means this premium colour, dramatic and down-to-earth rolled into one, is also a must in cosmetics!
However: Better to use Marsala make-up sparingly, only emphasising one detail like the lips, lids or cheeks with the lush red. Marsala must: The fingernails can shine in the colour of the year at any time!