© Mauritius Images
Color Trend: Childhood Dreams Come True with Unicorn Hair
Relive the fun, light-hearted days of childhood in a super stylish way: with unicorn hair! Discover this bright, fun color trend – and find out whether it'll suit you 
No matter how old you are, between to-do lists and everyday life, we'd all like to relive our carefree childhood days sometimes. With the color trend unicorn hair, you can bring back some childlike exuberance – to your hair, at least! This colourful trend is inspired (as the name implies) by those magical, mythical creatures that have captured our imaginations since girlhood.

Unicorns are as popular as ever with pre-teen girls – but there's also something about them for the grown-up style set. As trendy prints, they adorn our clothes or sweeten up our home decor. But to get the unicorn look in your hair requires some bravery. Take the leap and you'll be rewarded by showing everyone – super stylishly – that you don't take things too seriously. We love it! Read on to discover unicorn hair – and whether this trend will suit you.  
Hair color trend unicorn hair: this is how it looks
Wild and imaginative – that's how you could describe the unicorn hair look. This trend sees different colored strands blend to form a rainbow of colors. Most of the nuances are pastel: for example, light pink, baby blue, yellow or turquoise. Bright neon shades can also look awesome. These colors don't just line up next to each other, but rather merge and blend, creating a uniform, harmonious result. Creating such a gradient is tricky, so we recommend you go to a professional to discuss how you imagine your unicorn look – and let them make your dreams a reality.

If you're keen to experiment, you can also color unicorn hair yourself at home. Perfect for this are hair dye packs containing several ready-to-blend hair colors. Just want to give your mane a splash of color for one evening? Try a clip-in hair piece in a bright color!
Unicorn hair: what you need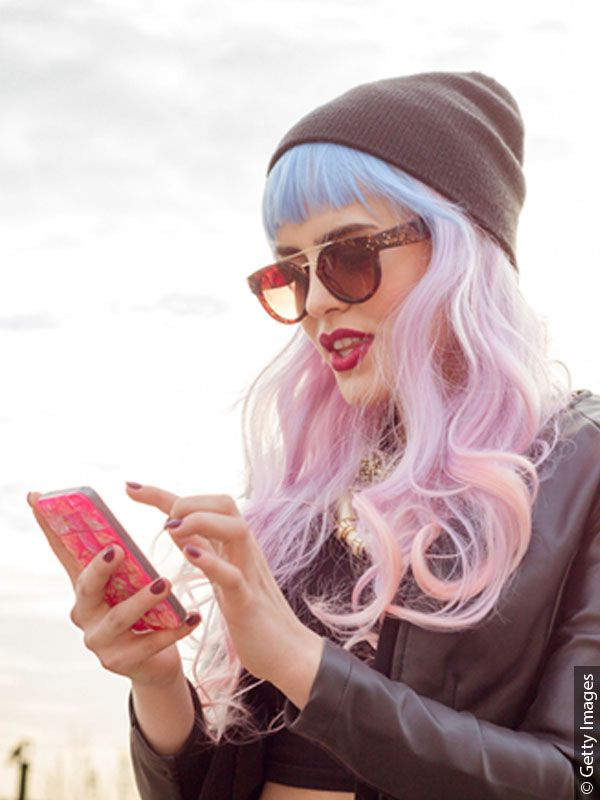 The great thing about this hair color trend is that you can customize it to suit you. To create the look, different dyeing techniques can also be used – such as balayage. If you like, you can color just the ends of your hair in unicorn hues. To get brightly colored tips, start with a light blond base shade.
Want to go unicorn on your entire head? Your hair should also have a light blond base shade. This is essential to get the true unicorn look. Darker hair should be pre-lightened. Here, too, a hairdresser can advise you on how to do this in the gentlest way possible, to avoid too much stress on your hair.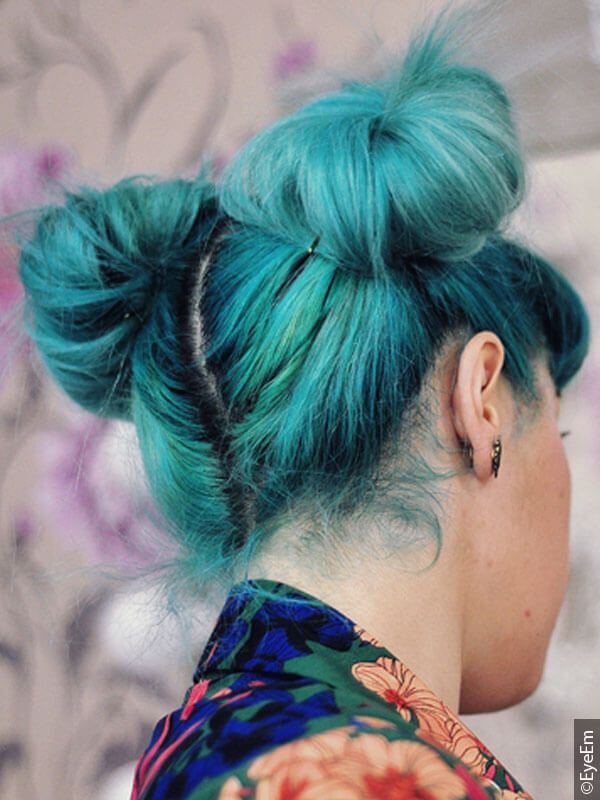 Unicorn hair works on any length. But it shouldn't be too short. Results are boldest and brightest on hair that's chin length or longer. Why? A little length gives unicorn hair's color gradients the chance to shine. Longer unicorn hair looks gorgeous woven into elaborate braids. Also super sweet are space buns. Incidentally, both of these are great looks to rock during the upcoming festival season!
How to care for your unicorn hair
In order for your unicorn hair to shine its brightest, proper care (as with any coloration) plays an important role. Use shampoo and conditioner for colored hair. A hair mask is also recommended once a week for a little extra care. Relax while you let it work its magic!
Especially when the hair has been pre-lightened, it's going to love nourishing ingredients and a rich moisturization. For intensive care at any time, simply work a drop or two of hair oil into the ends of your hair.