© Getty Images
Bronde – the 5 best care tips
Brondes preferred: The seductive mix of blonde and brunette conjures up dreamy hair that looks like it was kissed by the sun – which is why the colour trend is really turning heads! In order to keep it that way, we tell you about the five best care tips for a long-lasting look!

Brondes have more fun! Why choose just one hair colour when you can have two? The exciting colour flirt of blonde and brown is the must-have hair trend of the season: Bronde. How does the sun kissed look illuminate us? The base colour for the trend look is either blonde or brown, the coveted sunshine is infused into the hair with fine strands: Blondes add brown accents and brunettes play with blonde highlights. The more nuances of the two colours are used, the more classy and natural the result. No wonder we have long since fallen for the sunny style. Far too beautiful to quickly let go of again! Which makes proper care important. Colour hair care is of special importance with the bronde trend: For the look to be trendy and classy, bronde hair must have a healthy gloss. Which ultimately makes us radiant!

Here are the five best care tips for brilliant bronde: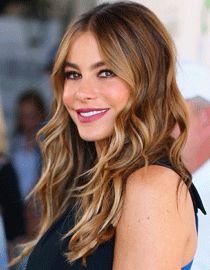 1. Gentle washing
The must have for bronde hair: Colour care! Special shampoos protect the pigments against bleaching and provide extra gloss. Extra tip for hair dyed blonde: Special product lines that slightly brighten hair and conjure up a luxurious golden shimmer. Yellowness? Forget about it!

2. Extra care
Conditioning rinses for dyed hair are a mandatory part of the beauty programme after each washing! Coloured hair needs special care to look healthy and supple. Conditioners provide intense nourishment, strengthen the hair and make it silky, glossy and smooth. And the colour effect? Dazzling! Gently massage in after shampooing, rinse, finished.

3. Luxury treatment for your hair 
Every two to three weeks, bronde sun kissed hair deserves the full package: Rich, deep-acting masks provide additional nourishment and moisture, keeping the colour at its dazzling best!

4. Stay cool
The hot colour trend prefers to keep a cool head: Let your hair air dry if possible. Make sure to use a heat protectant if you do blow-dry. The same applies to styling with a straightening iron or curling iron. Waves bring out the bronde colour effect in the hair especially well. Texturing sprays give the beach waves look even more grip.

5. New colour kick
Freshen it up: Even with the best hair care, the dazzling bronde look is not going to last forever – the time to dye it again will come! The strands like to have their colour refreshed every eight to ten weeks. If the hairline is dyed for the bronde trend as well, new colour comes into play after four to six weeks – and the trendy summer hair is extended!