Top ten: The 2017 hair trends
New Year, new hairstyles! 2017 has plenty of exciting hairstyle and colour trends filled with controversy in store for us. On one side: pastel hues, platinum blonde and graphic cuts. On the other side: natural hair colours and colouring techniques with natural effects. You decide!
What is coming, what is staying? Things are heating up! The hair trends for 2017 are a logical further development of last year's highlights. They stylishly crown our favourite looks. New techniques create natural colour gradients, accentuated cuts form individual silhouettes and extreme hair colours make a bold statement effect.
Trend 1: root blurring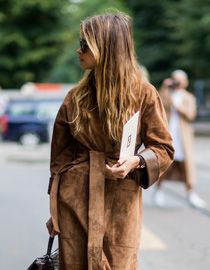 Balayage is still trendy. But now this colouring technique has been perfected! Rather than creating really striking contrasts, root blurring is about achieving a highly natural effect. Now the transition from the natural hair colour to the highlights at the ends is more gradual. This creates a harmonious overall impression while your natural colour gets an extra kick of freshness. Clearly this means the ends need special care now in order to stay healthy. Regular trimming and a treatment applied once or twice a week will help. 
Trend 2: graphic short hairstyles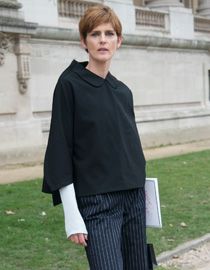 Casual short cuts are rejuvenating! A few snips of the scissors can visually take off as much as ten years. Side cuts with longer hair at the crown are especially flexible for styling. They may be slightly tousled for a rocking effect or styled super sleek and ladylike with lots of gel. The great thing about short hair: you can try out different colours and hues without a lot of effort. The cuts for 2017 are more accentuated and individual than natural. A short haircut becomes a fashion accessory.
Trend 3: individual bob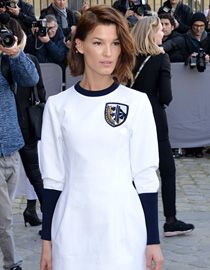 From classic to mid-length, with fringe or without, linear and sleek or layered and wavy – the bob is the acclaimed superstar among trendy hairstyles right now. Why? Because it truly looks good on every woman. The length and fringe are marvellously adaptable to the shape of any face. With a long bob, you can easily feel your way to shorter versions as well, rather than parting from your long hair at one fell swoop. It's easy to try out!
Trend 4: pastel streaks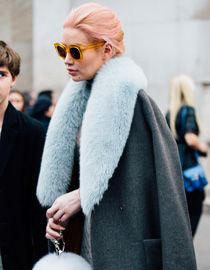 Nothing ventured, nothing gained! Especially in combination with a cool blonde or grey hair colour, fine pastel streaks are very trendy in 2017. They range from the complete look to individual delicate accents. Be sure to use a colour protection shampoo and a suitable conditioner to make sure the colour stays fresh and brilliant for a long time. Braided hairstyles in particular catch the eye with changing colours.
Trend 5: grey long hairstyle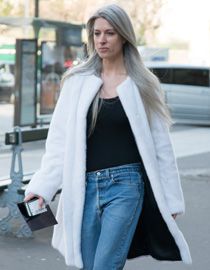 Healthy, extra-long hair coloured grey and refined with a silver shimmer is sure to get you noticed. While this demands a bit of courage, the compliments from the fashion scene will reward you. First the hair should be bleached as light as possible so the desired shade of grey is absorbed evenly and intensively for a perfect result. A silver shampoo prevents yellowness from creeping in and also makes the grey last longer. 
Trend 6: easy done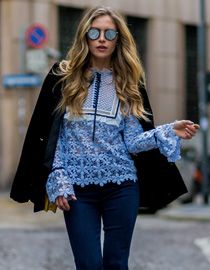 Hair that looks like you spent a day at the beach. The look accompanies us to the Coachella Festival and the metropolises of this world again in 2017. Movement in the hair is the most important element of this styling. This is accomplished by accentuating single strands of hair with some gel. A loosely tied half bun works especially well here too. Something new: fine braids that are not secured with a hair band but only with hairspray. Take it easy!
Trend 7: sombré look
No, that's not a typo. Sombré is a combination of soft and ombré, representing a milder form of the mega-trend seen in recent years. It is all about soft, natural shading that makes the hair radiant with a sun-kissed look. Charming highlights can be created with this colouring technique, especially in hazel hair.
Trend 8: cool ice blonde
Greetings from Scandinavia! Platinum blonde hair was especially common during the fashion weeks. No wonder, because it transforms any hairstyle from a bob to a long mane or pixie into a delicate work of art. Since the hair is stressed by bleaching, a cut that does not demand elaborate daily styling with heated tools is recommended. Aside from that, hair care is everything – with nourishing products for bleached hair!
Trend 9: natural colours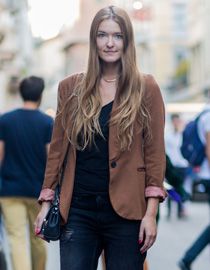 Models Cara Delevingne and Gigi Hadid show us how it's done: they recently started wearing their hair natural, uncoloured in ash blonde. That means a welcome break from constant bleaching, not to mention that it looks amazing! Especially since natural hair readily lets you apply a bit more makeup, from bright red lipstick to colourful eye shadow. Also trendy: natural colouration in warm red and brown hues as well as honey blonde.
Trend 10: creative accessories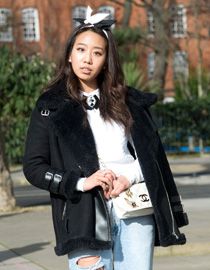 Easy and effective! Hair accessories were strikingly popular in 2016 already. Now hair ornaments are advancing to the second round. Special feature: a single piece is often enough to change the entire look. A dainty headband makes the sporty pixie cut glamorous, a sparkling hair pin lends elegance to the casual updo, a statement hair band makes the centre parting less serious. And who says a fascinator can only be worn at weddings?