© Schwarzkopf
Fix greys in between colorations
You'd hoped to have a little bit more time between salon visits, but already those pesky greys have started to make an appearance? You don't fancy buying a collection of headscarves to hide your root growth until your next appointment, so how do you solve this dilemma? Let Diadem Rootset take care of it.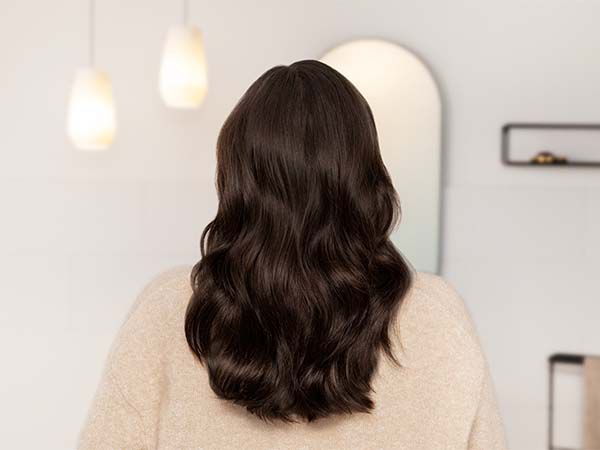 Diadem Rootset for a natural looking color result
It couldn't be easier to fix your roots while you're in between colorations. Diadem Rootset banishes those grey hairs in only 10 minutes while ensuring an even natural looking color. There's no need to worry that the color you choose won't match your existing hair color – the Diadem Color-Match-System ensures that you can find the perfect product to color your hair out of the seven colors in the range. Choose the product that is the nearest shade to your existing color: BR1 Medium Blond, R1 Light to Medium Brown, R2 Gold Brown, R3 Red Brown, R4 Dark Brown, R5 Black, and R6 Medium Brown. For extra blonde hair, Diadem Rootset also offers LR1 Lightener, which is suitable for light blonde to dark blonde hair.
Diadem Rootset's formula is enriched with nourishing oil, providing your hair with the best care while topping up your color and banishing those greys. The high precision brush included enables you to perfectly cover your roots, leaving no hair left out.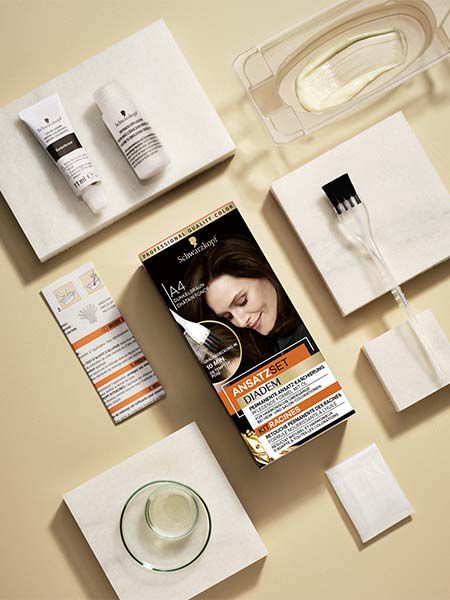 Diadem Rootset tutorial
For total grey coverage as shown above, simply follow this step-by-step guide and you'll be looking like you just stepped out of the salon. Shhh, we won't tell if you won't!
Step 1: Preparation
Do a patch test at least 48 hours in advance to rule out any allergic reactions.
Protect your clothing and put on the gloves contained in the box.
Part your dry, not freshly washed hair so that you can see the roots well (please note that the instructions differ slightly for the LR1 Lightener so refer to the leaflet inside the box).
Step 2: Mixing
Squeeze the whole color crème tube and the contents of the developer bottle into the mixing tray.
Stir the mixture until both solutions are completely mixed together.
Step 3: Application
Dip the brush into the mixture and first apply to the most visible roots around your face.
Then concentrate on covering the partings. Our article on covering your roots at home goes into more detail about the best way to ensure you get an even coverage.
Leave the color for 10 minutes or alternatively for 15 minutes if a more intense color result is desired.
Step 4: Rinse
When the time is up, run some lukewarm water onto your hair and lather it up.
Massage the color around your hairline to prevent stains from occurring.
Rinse until the water runs clear, and you're done!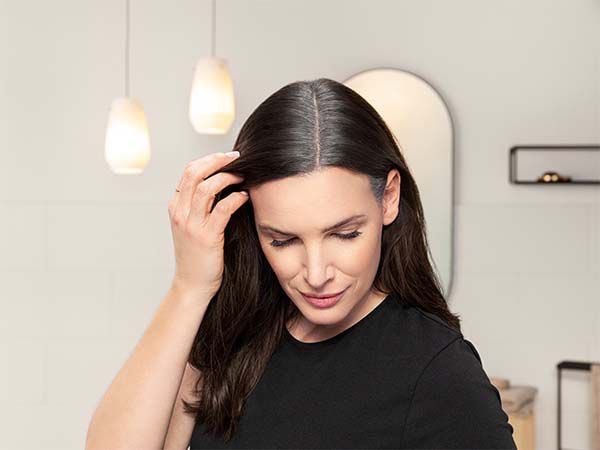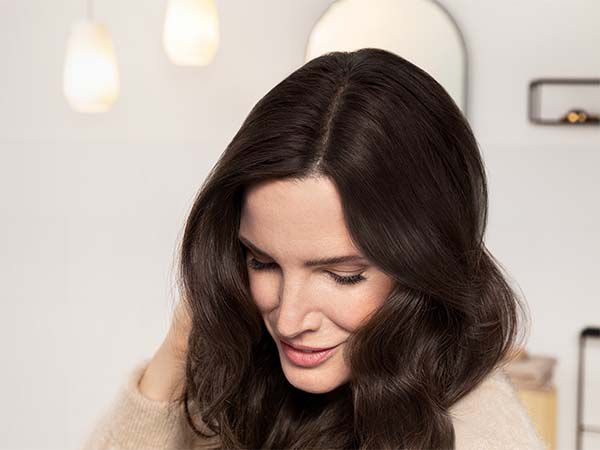 So, when your roots grow out a bit faster than expected, you can count on Diadem Rootset for a harmonious transition and 100% grey coverage. It's a quick and easy way to cover your greys in between colorations. The salon will have to wait that extra bit longer until you walk through its doors.