© Schwarzkopf
No more grey days – Color and nourish your hair at home
Your grey hairs are peeking through and its high time to cover them again? We understand that it's not always easy to find a few minutes in your busy day let alone find time to visit the salon. The great news is you can color away those greys and nourish your hair at the same time — all from the comfort of your own home.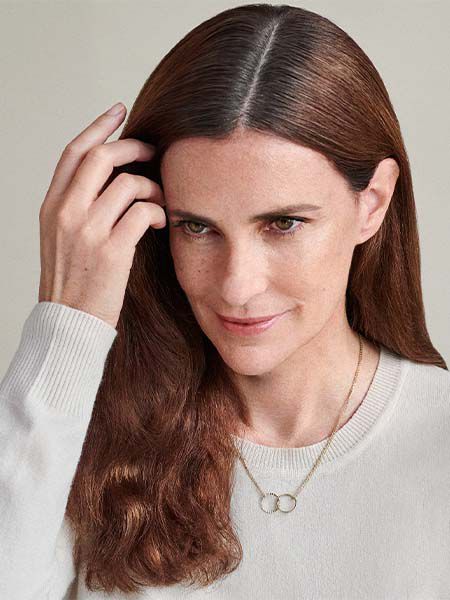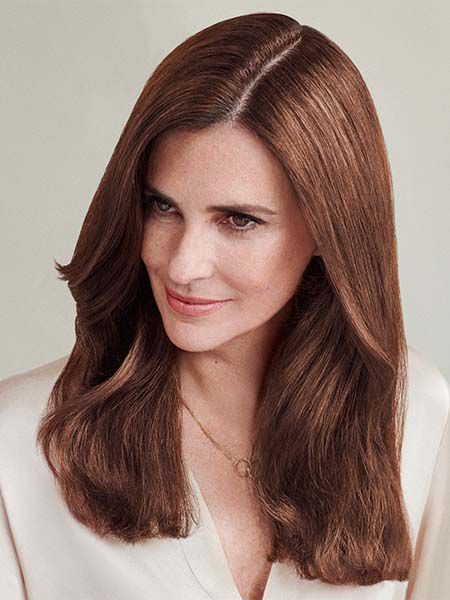 Silky smooth grey coverage with Diadem Silk Color Cream
There's no need to pull out your grey hair, Diadem Silk Color Cream will ensure that all your greys are covered. Glossy hair and long-lasting color results are just a few benefits of coloring your hair from home. The conditioner also helps to deeply nourish your hair, leaving it feeling silky smooth thanks to the nutri-silk proteins. Vibrant color and supple hair can be yours no matter which hair color you choose to cover those pesky greys with. There's a shade that is just right for you, whether it's Caramel Blond, Medium Brown, Gold Copper, or one of the many other gorgeous colors in the range.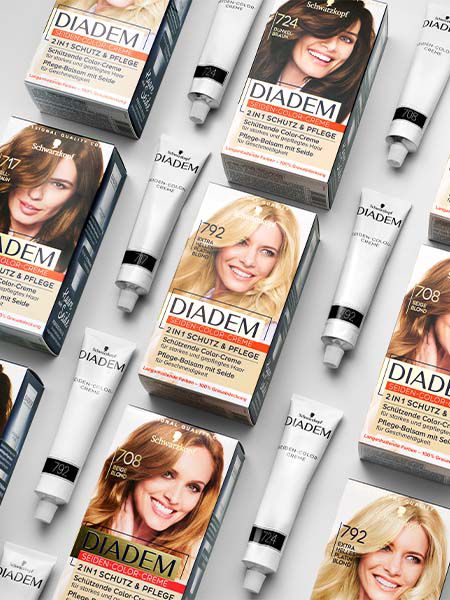 Formula 2-in-1
Diadem Silk Color Cream's 2-in-1 formula protects and cares for your hair simultaneously. So you can rest assured that your hair is looked after during the coloration process. The strengthening serum repairs damaged hair and helps restore its strength and shine. The Plex Technology supports the micro-bonds that are needed to hold each hair fiber together, while the nutri-silk proteins smooth and nourish to give you visibly better hair quality with up to 70% less hair breakage and up to 5 weeks of deep care.
How to color your hair at home with Diadem
Follow these steps to color your hair at home with Diadem Silk Color Cream and say goodbye to your greys and hello to vibrant and healthy-looking hair:
Get your gloves on and protect your clothing. If you have shoulder length hair or longer, it's probably best to use 2 bottles for full coverage.
Squeeze the content of the color cream tube into the applicator bottle, now give it a good shake to make sure it's thoroughly mixed.
Start to apply the color to your dry hair. We would recommend doing this strand by strand till you have covered your whole head of hair.
Massage the mixture into the hair and leave it on for 30 minutes to develop. Some colors may need a bit longer. Check the packaging for further info.
Use warm water to rinse the color out until the water runs clear.
Now it's time to apply the nutri-silk conditioner. Massage into your wet hair and leave it to work its magic for around 3 minutes.
Rinse out the conditioner thoroughly. Now you're all done!