© Schwarzkopf
Foam Hair Color: For Shimmering Locks
Do you feel like changing your hair color? If you want to dye your hair in the privacy of your home, you need a hair color that's super easy to use so nothing can go wrong. Foam hair color is just what you're looking for. The dense, creamy foam texture ensures an easy and even application without any dripping, so your locks are covered but luckily your floor isn't and neither are any other objects within a 4 ft radius.
Foam hair color leaves you with natural, shiny, healthy looking hair and because it's so easy to use, it's great for beginners who have never colored their hair before.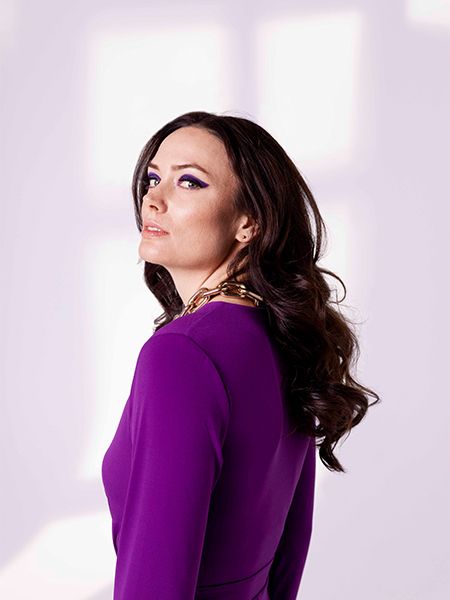 Using foam color makes hair dyeing a lot more pleasurable – no twisting and turning in the mirror, trying to see which parts you've missed. The foam is applied like a shampoo and lathers up so you can't miss any sections. It feels light on your scalp, smells great (since it contains no ammonia), doesn't drip, and stays where it's needed. In addition, the foam color will evenly and perfectly cover gray hair.
How to apply foam hair color
Step 1: Drape a towel around your shoulders to protect your skin. It is best to hold this towel with a clip to keep it in place. You should wear the gloves that come in the box.
Step 2: Put the color into the applicator bottle.
Step 3: Close the applicator bottle using the provided pump seal. Now turn the applicator bottle upside down and back just once. Very important: Do not shake the applicator bottle.
Step 4: Do not pre-wash your hair. Pump the foam directly into your gloved hands and first apply it to the dry hair on the front of your head. It is best to begin coloring where most of your gray hair is.
Step 5: Distribute the rest of the hair color foam throughout your hair and don't forget the hair on the back of your head.
Step 6: Thoroughly massage the foam color through your hair like you would with a shampoo, until every hair is covered in foam. Make sure your roots are totally covered too.
Step 7: Allow the foam color to stay in your hair for 30 minutes. Then thoroughly rinse out the foam using warm water.
Step 8: Massage the care conditioner (you'll find it in the box) into your hair and leave it in for two minutes. Now thoroughly rinse out the conditioner. You're done!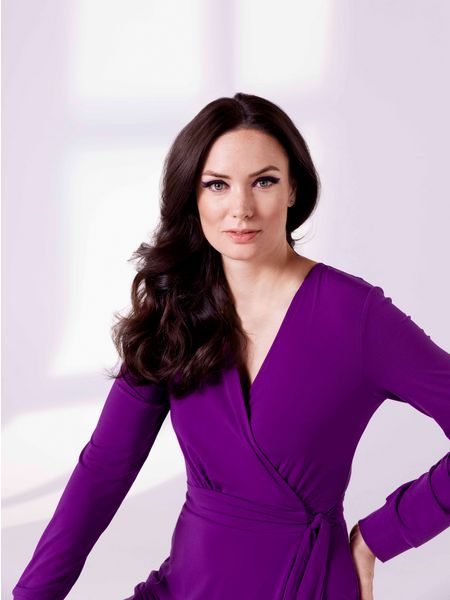 Tips for using foam hair color
Always use an entire bottle of foam color – don't save any for another time. Once mixed, the foam color must be used right away.
Use two bottles for very long hair.
Be sure to adhere to the application time. The coloring process goes through several steps until it reaches completion. You may not be satisfied with the result if you rinse the color out prematurely.
Make sure not to go too wild with your color changes. You tend to get the best and more naturally looking result by choosing a hair color no more than two or three shades away from your natural color.
Do not dye freshly washed hair. Leave at least a day before coloring so that your hair's natural oils can protect your scalp.
Dyed hair stays radiant for a longer time if you use shampoo and rinses for color-treated hair. These products provide extra conditioning and keep your new hair color fresh and glowing even after many shampoos.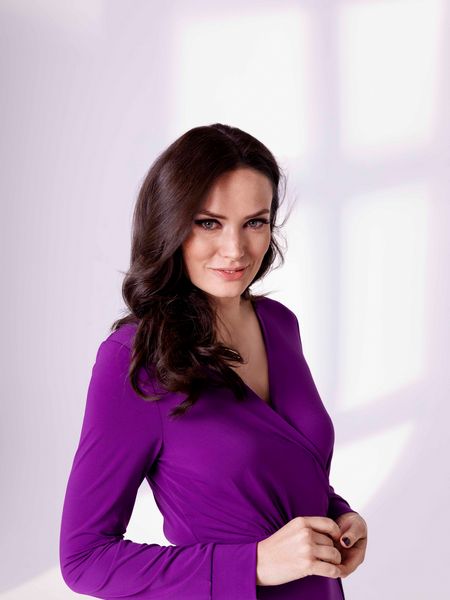 Perfect Mousse Foam Coloration: For an irresistible radiant touch
Perfect Mousse boasts an optimized pigment mix and therefore brings out the best of each shade for incredible color intensity, evenness and perfect gray coverage. However, Perfect Mousse is more than just a hair color foam. The collection also cares for your hair. The gentle formula contains 0% ammonia for shiny & long-lasting color results and Nutri-Silk to smooth the hair for extra gloss. When you combine the hair color foam with the care condition that's made with 98% of natural origin ingredients, your hair will be in for a real treat and pamper session.
If you think your hair's ready for incredible color intensity, then have a look though the Perfect Mousse portfolio and choose your next hair color. Platinum Blond gives your hair a permanent brightening for up to three levels and hides grays perfectly. Dark Ash helps to underline your natural brown hair and gives your locks that refreshing change they've been craving. Icy Black will leave you with an intense shade that's super shiny and perfectly shows off your healthy hair.