© Schwarzkopf
New Hair, New You? Gorgeous Hair Color Ideas
Thinking about adding some pizazz to your style with a stunning new hair color? It is easy enough to change your natural hair color, but getting it right the first (or hundredth!) time isn't guaranteed. We'll reveal our top tips and help you feel confident to dye your hair a new, glamorous color.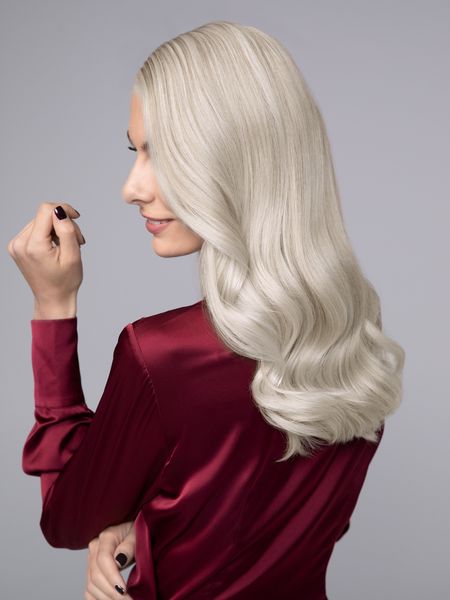 Trying Out a New Hair Color: Why to Go For It!
Why dye your hair at all? Dyeing your hair is a brilliant way to change up your look for a new season, to give yourself a refreshing makeover, or to add a touch of glam to your appearance. High quality products such as the Palette Deluxe Oil-Care Secrets impart a glossy sheen to your hair, giving you a glamorous edge with no grays in sight.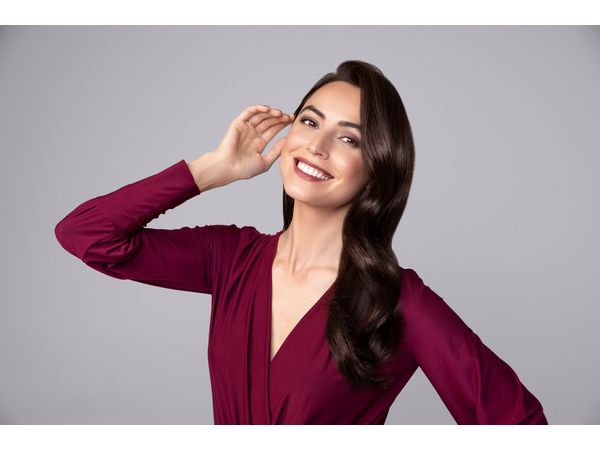 Color Expertise: Schwarzkopf's Palette Deluxe Range
For those of you looking to feel a little more confident, to ooze a bit more glam, or just to refresh your signature look, Schwarzkopf has a range which is a true all-rounder: the Palette Deluxe range. This range boasts fantastic, luxurious ingredients that result in a shiny, radiant hair color. The innovative Oil Care Color technology helps to keep locks lustrous and seals in moisture. The natural marula oil gives your locks a stunning shine and ensures the color stays put for longer. This range is for those who like the finer things in life, and delivers a long lasting, shiny color for up to eight weeks. The Palette Deluxe range has been formulated by the Schwarzkopf experts to bring you the results you need –  there's even a special range within Palette Deluxe dedicated to achieving the most vibrant color: The Palette Deluxe Oil-Care Secrets.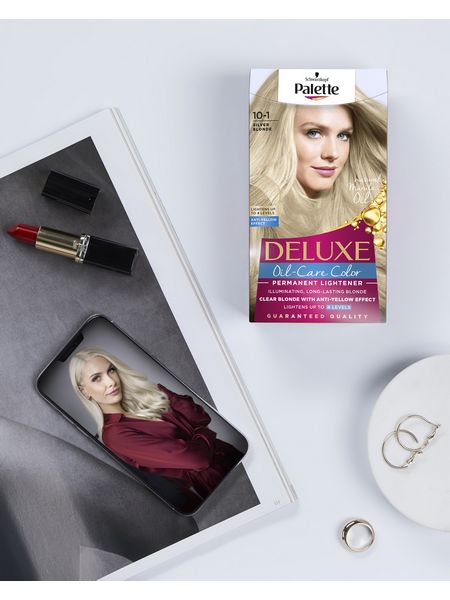 Enjoy the newest colors of the season with confidence. A new hair color is the perfect excuse to indulge in a new dress, a new pair of earrings, or to change up your make up routine – and with Palette Deluxe you'll kick-start the new, even more sophisticated you in style. A new hair color can introduce you to your inner diva – go for it and indulge in a new classy color.
Top tip! You can take care of your color-treated hair with special ingredients. The Palette Deluxe range is infused with marula oil, which helps keep hair shiny. Keratin help keep hair shiny, so this is a great addition to any hair product. Ingredients like oils, co-enzyme Q10 and keratin strengthen hair, so keep an eye out for those star ingredients.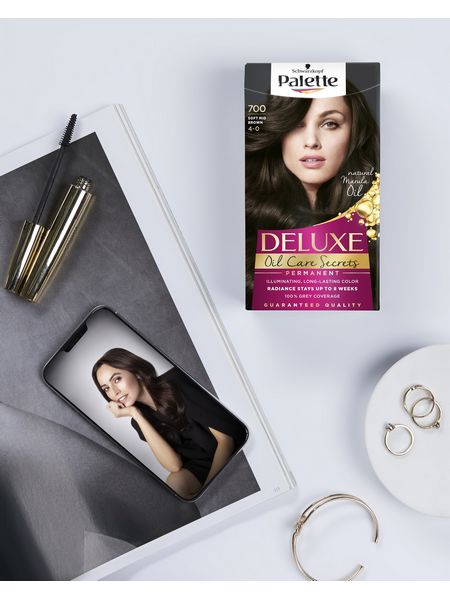 Hot Hair Colors for a Fresh Look
The creativity that comes with dyeing your hair means that you can reinvent yourself time and time again. This season, there are glamorous looks to suit all – take a look at some of our favorites!
A wonderful, glowing shade for a soft, dewy look is the Palette Deluxe Mid Soft Brown (that our brunette model is sporting).
Ash brown is a gorgeous cool color that works with any wardrobe, but especially if you're looking to inject a bit of glam into your life. The ashiness of a rich brown color adds a modern twist to one of the most popular hair colors out there!
We've all heard the phrase 'blondes have more fun', but go blonde this season with a different aim in mind: Rock those new bright blonde tresses with sophistication and poise with Palette Deluxe's Silver Blonde (as seen on our blonde model). Show the world just how classy you can be!
If you can't decide between one color, go for two! Using the dip dye method called "ombre" and coloring only the ends of your hair will give the freedom to sport two stunning hair colors, not just one!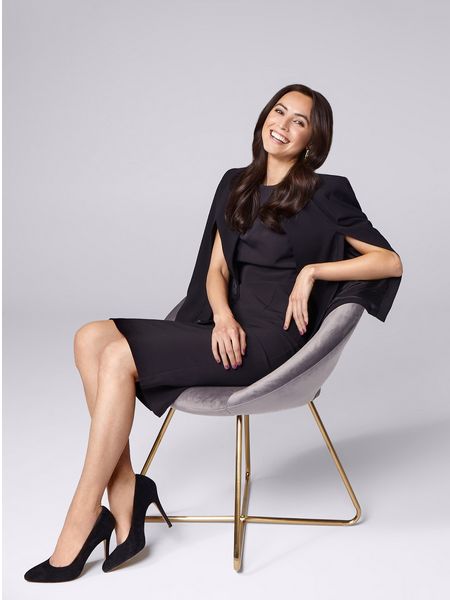 Ultimately, coloring your hair is a great way to show off your individuality to the world. Sticking to the color that makes you feel 10/10? Changing up your look as often as the seasons? Making your first foray into hair dyeing? You do you – your fresh color will add a spring to your step, and make you feel as if you've just stepped off a movie set!
Palette Deluxe Hair Coloration Tutorial