© Schwarzkopf
Different Techniques For The Perfect Blonde
Right, so you've decided to take the plunge and dye your locks blonde? Or maybe you're already blonde, but want to go even lighter? Not a problem! In this case, most people would just reach for the hair dye, but did you know there's more to hair color than just permanent dye? We give you a run through of the various options and you can decide for yourself which route you'd like to take.
Toner – bring life to your hair
Hair toner works to emphasize or deemphasize certain tones in your hair. Many people choose to use toners to bring life back to their locks if the color has become brassy or dull. Toners also add shine, make your hair softer, and can even reduce the appearance of split ends. The Schwarzkopf Palette Toner range is available in different variants such as platinum blonde, ashy blonde, and cool blonde. These toners aren't permanent and wash out after around eight washes. The application couldn't be easier: spread the product evenly into damp hair (using the protective gloves), leave in for around 10 minutes, then rinse your hair thoroughly until the water runs clear. We recommend topping up your toner every 6-8 weeks to keep your locks looking glossy and shiny.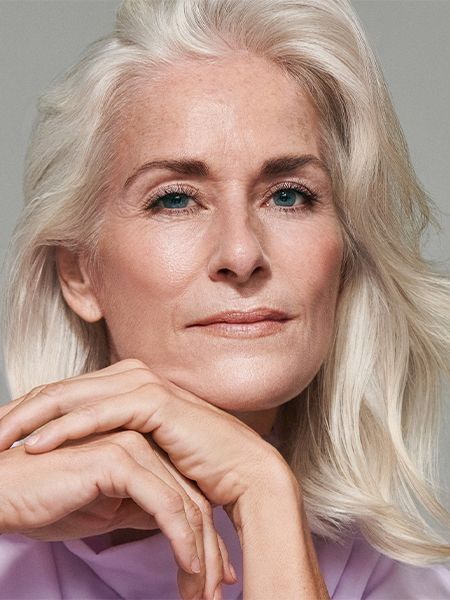 Lightener – subtle changes to your shade
Another way of achieving the perfect blonde is with the help of lighteners. Lighteners are permanent, but aren't as drastic as hair dye since their aim is to lighten your hair by several shades, not totally change the color. Schwarzkopf has an arsenal of lighteners enabling you to get your dream shade of blonde in a matter of minutes. The Palette Intensive Color Crème Lightener range boasts stunning shades such as cool pearl blonde, frosty silver blonde, ice blonde, ash blonde, platinum silver, and super light blonde. Promising to lighten your mane up to 3-4 shades, and with color seal properties to make sure the color stays put, you can't go far wrong. With added keratin, panthenol, and nutri-oil, your locks have never been better cared for.
To apply the lightener, your hair needs to be completely dry. Mix the Color Crème and the developer together (we recommend two packs if your hair is longer than chin length) and begin applying at the nape of your neck. It's important to do the roots last. Leave on for 30-45 minutes, depending on the color you've chosen, then rinse out until the water runs clear. Don't forget to apply the care conditioner included for extra nourishment after the lightening process.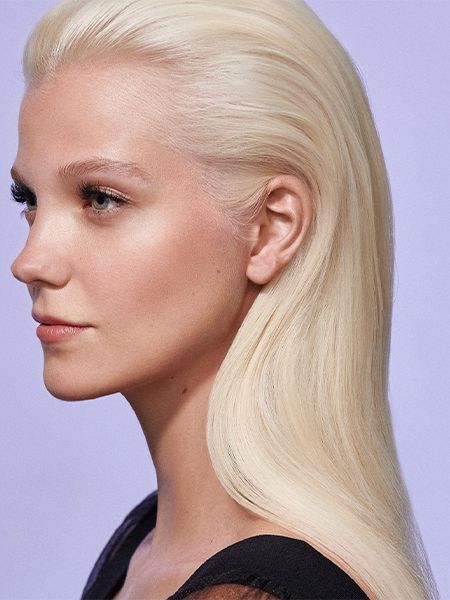 Coloration – for bigger color changes
For a more drastic color change, permanent hair colors are the way forward. They work by opening up the hair cuticles and sealing the color inside. Permanent hair coloration can lighten, darken, or change the tone of your hair. It lasts about six to eight weeks, but you might need a root touch-up in between depending on how different the new color is compared to your original hair color. If you want to cover grays, then permanent hair coloration makes light work of this. Schwarzkopf Palette Intensive Color Crème range delivers long-lasting intensive results with its array of beautiful colors. The range's stunning blonde options include light blonde cendré, extra light blonde, dusty beige blonde, mineral dark blonde, and powdery blonde, among others.
The application process is the same as the lightener process mentioned above, and also boasts the triple care system comprising keratin, panthenol, and nutri-oil for an incredibly high caring effect.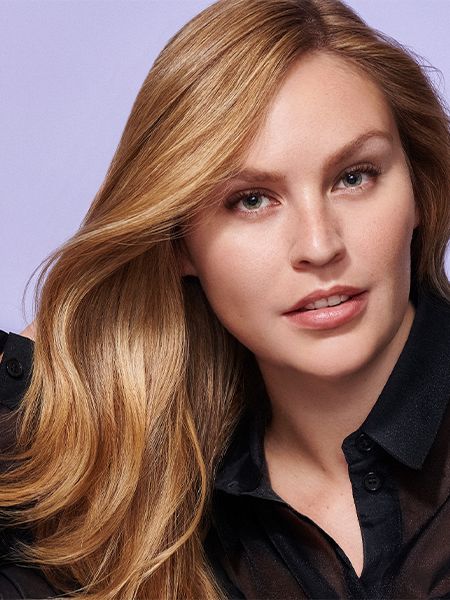 Why Choose Palette Intensive Color Crème?
The Palette Intensive Color Crème range is like no other. With its triple care system, it protects, moisturizes, and locks in color thanks to its color sealing properties, so you can look forward to that extra time between colorations. The nourishing triple care formula consisting of keratin, panthenol, and nutri-oil promises to care for your hair during and after the coloring process so you can rest safe in the knowledge that your mane is receiving the best possible care. Gray hairs are covered and you're left with the most radiant color possible – what's not to like?