© Schwarzkopf
The Top 3 Trendy Autumn Hair Colours
What are the colour trends of the new season? Wonderful red, brown and yellow hues typical for fall become part of the mix – in our hair! Rather than sounding like autumn foliage and the cold time of year, hair is being coloured in seductive hues like peach, nude and strawberry blonde. These delicate, glossy accents are highly popular right now
Blonde + peach, nude or strawberry = the autumn hair highlights. The trendy colours are composed of a blonde base hue with a reddish accent. They look especially good on women with a light complexion. Which of the three nuances should refine your hair? We tell you more about these beautiful, trendy colours.
Autumn Colour: Peach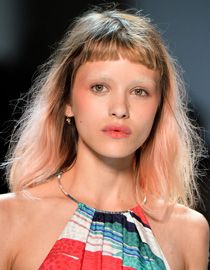 Let peach hair sweeten the fall season for you! The popular pastel shade is comprised of velvety yellow, orange and rose nuances with flowing transitions just like actual fruit. This ensures the hair colour always looks beautifully natural overall. If peach all over is not to your taste, you can apply it just as delicate accents. For instance in the form of streaks, or you can choose a subtle colour gradient (see photo). Ideally in combination with warm blonde hues such as honey or gold.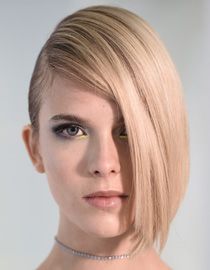 What's popular with makeup can be eye-catching in hair as well. So thought the colouration experts and simply transferred nude from the face to the hair. Nude hair is not a specific nuance since the look is tailored to the individual wearer. Or more precisely to her complexion. Various blonde hues are combined so the skin and hair have the same shade. The colour temperatures are perfectly coordinated as well. If you have a porcelain complexion for instance then cooler, silvery blonde nuances are applied to the hair. Ultimately your face and hair will be in perfect harmony. 
Autumn Colour: Strawberry Blonde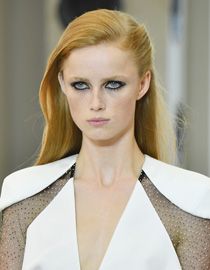 Another 'tasty' trendy colour: strawberry blonde skilfully combines red and blonde hair, making it ideal for those who cannot seem to choose one or the other – or who simply want both. By the way, the delicate copper shimmer looks particularly good on anyone with a light, rosy complexion. In principle however, everyone can wear the strawberry hue because the blonde and red elements are adapted to the respective skin tone while colouring. Can autumn get more beautiful?