© Schwarzkopf
Tips for summer hair care
Summer is upon us and just like your hair needs specific care in winter, it also needs specific care in summer too. This is because hair contains 10 to 15 per cent water and on hot summer days, some of this water evaporates and causes your hair to dry out. It is vital to compensate for this moisture loss and keep your hair nourished so that it stays healthy and looks healthy. We've collected some tips on how to top up your hair's moisture content even on the hottest of days and introduce you to our 'secret weapon'.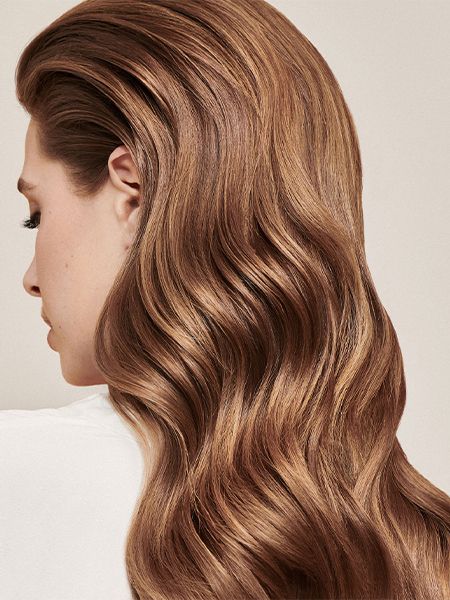 Keep your hair moisturized this summer
These hair care tips keep your hair feeling fresh all summer.
Cooling Effect: After a long day in the sun, a hair mask soothes the scalp and conditions your hair. Different hair masks offer different benefits such as helping your color last longer and strengthening your hair's structure, but all promise to rehydrate dry hair, which is just what you need after exposing it to the sun. Leave-in conditioners are also a great idea to ensure long-lasting hydration.
Prevent split ends: The summer heat can be especially hard on your hair and can cause it to become dry and split. A good way to prevent split ends is to get your hair regularly trimmed (around every 3-4 months) to keep it healthy. Make sure to cover your hair with UV-shielding hats or scarves when you're in the sun and for extra protection, choose a hairstyle where you can 'hide' the ends of your hair. A bun hairstyle is perfect for this as you can push the ends into the bun and secure with the hair tie.
Stay hydrated yourself: You've probably heard a million times before how important it is to stay hydrated, but it's so true! The human body is literally made of water and when it's hot outside, it's imperative that you drink more than usual. If you replenish the water your body loses through sweat, you ensure your body has everything it needs to create natural oils, which will then protect your hair.

Heat protection: Your hair will have more chance against the sun if it's already well hydrated. If you use straightening irons or curlers on your hair all year round, you could be causing a lot of damage to the strands. A heat protection spray protects against the harsh heat and keeps the moisture locked in by creating a seal around the strands.
Gliss Kur Summer Repair to the rescue
Imagine a hair care range that has been specially formulated to give your hair everything it needs to stay healthy in summer - even when the sun and heat have other ideas. The Gliss Kur Summer Repair range shields and protects summer-stressed hair from sun damage and color fading. But that's not all – the formula containing Omega 9 and apricot oil nourishes your hair after it's been exposed to the sun, beach, or chlorine from the swimming pool, rehydrating your hair and replenishing what's been lost. Your hair is protected from harmful UV rays, so nothing stands in the way of healthy, summer hair. Let's get to know the Gliss Kur Summer Repair range: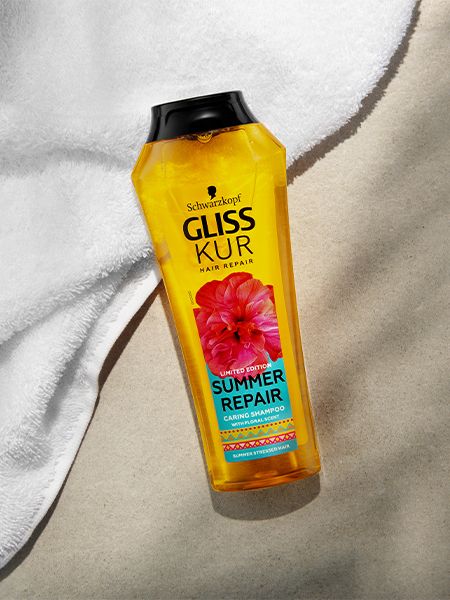 Gliss Kur Summer Repair Caring Shampoo
Gliss Kur Summer Repair conditioning shampoo cleanses hair and removes residues of salt water, chlorine, and sunscreen while repairing and regenerating summer-stressed hair.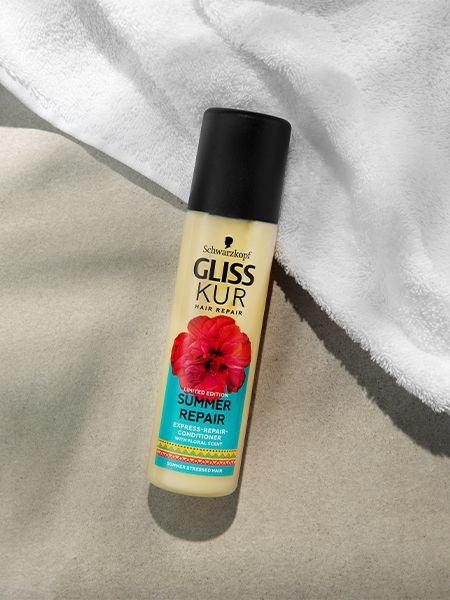 Gliss Kur Summer Repair Express Repair Conditioner
Gliss Kur Summer Repair Express Conditioner can be applied to towel-dried or dry hair and instantly improves combability, protects against color fading (when combined with the caring shampoo), and repairs and regenerates summer-stressed hair without needing to be rinsed out.

Gliss Kur Summer Repair Caring 3-in-1 Treatment
The Gliss Kur Summer Repair Caring 3-in-1 treatment provides intensive care to prepare your hair for the fight against damaging summer influences. This product comes in a practical travel size, making it the perfect companion to take on trips and vacations. The treatment can be used in three different ways: as a quick rinse after washing your hair, as a classic wash-out treatment, or as a practical leave-in treatment for extra care.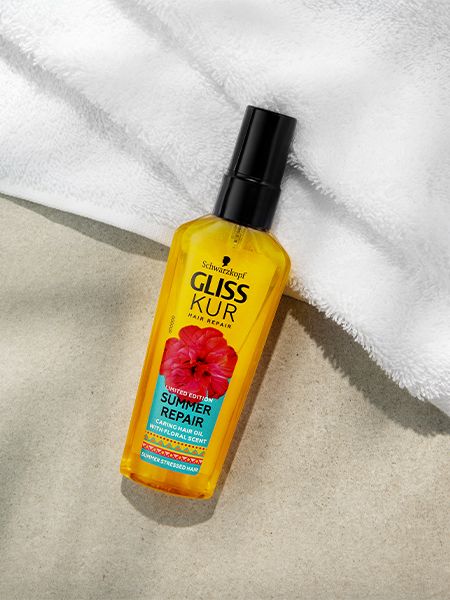 Gliss Kur Summer Repair Caring Hair Oil
The Gliss Kur Summer Repair Caring Hair Oil plays an important role in protecting hair from the summer sun as well as regular wear and tear. Simply apply to wet or dry hair to prevent it from drying out. You can look forward to manageable, healthy hair all summer long.