© Schwarzkopf
Who Says Men Can't Multitask?
Multitasking – the ability to perform more than one task or activity at the same time. Although it was originally said that men can't multitask as well as women, it seems that there isn't enough evidence to prove its validity! So multitask all you want, men! Multitasking helps save so much time, whether you're grading test papers while watching TV, completing several meal orders at the same time, or brushing your teeth while taking a shower. Actually, since we're on the subject of taking showers…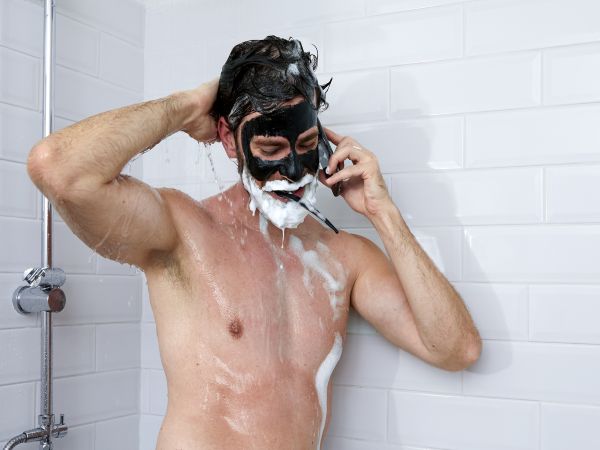 The shower's main purpose is obviously to get you clean. Many people use it to refresh themselves and wake up before work, or some find it a great way to relax after a hard day's labor. There's more than just cleaning going on in the shower cubicle though, as many people have admitted to. Here are just a few extracurricular activities taking place under the water jet:
Shaving
Brushing teeth
Cleaning the shower itself
Singing
Surfing the net
According to a survey by the Delta Dental Plans Association, 4% of Americans admit to brushing their teeth in the shower – this equates to 13 million people!
Singing is also a great stress reliever although maybe not for the people you live with. 60% of people admit to singing in the shower. The reason for this could be that the shower relaxes you and when you relax, your brain releases dopamine, which can give your creative juices a jumpstart. 
A shampoo for the multitasking inclined
So you've already got your favorite song blasting out on your waterproof speakers, toothpaste is laid ready on your toothbrush and now you're reaching for the shampoo. But wouldn't it be amazing if you could use this one product on your hair, face, AND body? Well you can if this product happens to be the new Schauma 3 in 1 Shampoo For Men!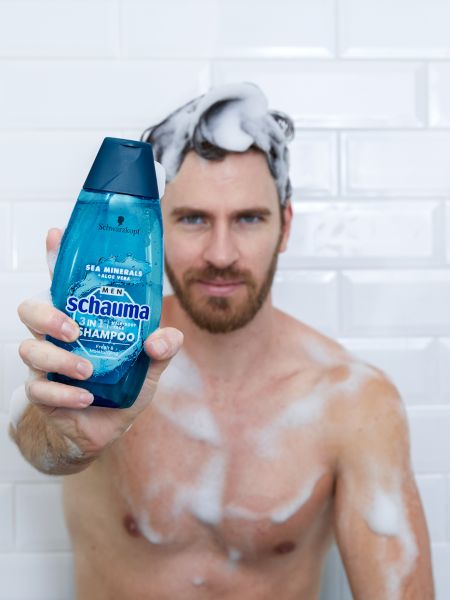 Just like all trusted Schauma products, the  3 in 1 shampoos are enriched with micronutrients, which are well known for their strengthening and vitalizing properties. They cleanse your face and body and thoroughly moisturizes your hair, leaving you feeling fresh & clean. You can count on them for strong and healthy looking hair from root to tip! 
The three varieties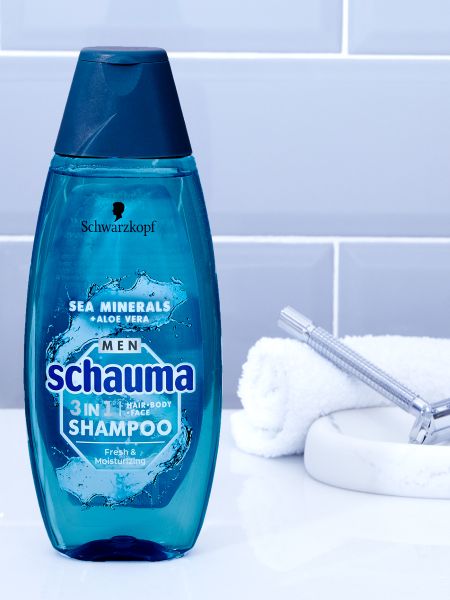 Schauma 3 in 1 Shampoo Sea Minerals + Aloe Vera - for moisture protection and freshness. Its naturally derived ingredients include aloe vera, which is known for its moisturizing properties, while sea minerals strengthen your hair and prevent damage.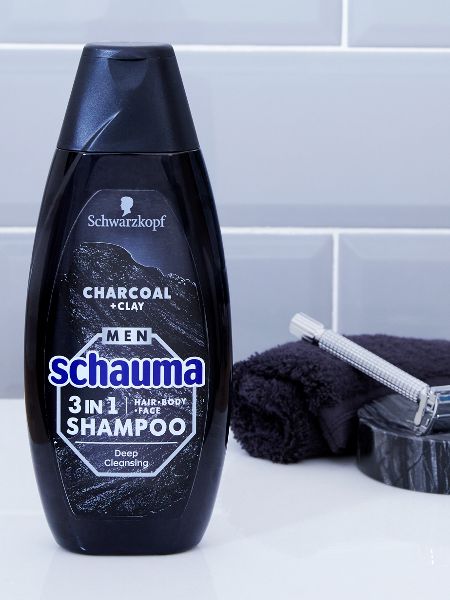 Schauma 3 in 1 Shampoo Charcoal + Clay – for deep cleansing. Its naturally derived ingredients include charcoal, which is known to help absorb impurities, and clay, which is rich in minerals.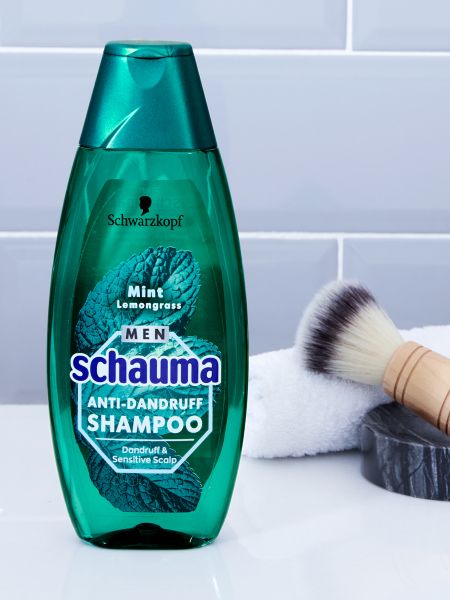 Schauma 3 in 1 Shampoo Mint + Lemongrass – for dandruff and a sensitive scalp. Its naturally derived ingredients include mint and lemongrass, said to have calming properties.
These nourishing vegan products enable you to save time while at the same time providing gentle care for your hair, face, and body.
So if you're ever in a rush, Schauma 3 in 1 shampoos save you from having to forego any steps in your cleaning routine. Why skip when you can save time?