© Getty Images
Male Athletes and Hair Care
After the training or games, guys also want to be in good form when it comes to their appearance. The hair of athletes may be exposed to such stressors as chlorine, salt water or perspiration. This added stress calls for a special hair care regimen. We focus on the important hair care and styling aspects for athletes
Athletic activities such as playing tennis, surfing, swimming, and running are fun and part of healthy living. These activities and the surrounding environment can place some extra stress on the hair and scalp. After the fun and games, special hair care for athletes is essential. A practical hairstyle helps too.
Athletics and Keeping Hair Attractive
Hair looks best if it is exposed to air and moisture. In order to keep your hair shiny you want to take off your swim cap, cap, or headband as soon as it is no longer needed. Be sure to comb your hair immediately after athletic activities. This will remove perspiration and salt from your hair.
Rinse your hair and scalp with lukewarm water. Then wash your hair using a mild shampoo and conditioner. After the shampoo, use a towel to gently dab your hair dry.
Optimal hair care does not stop with shampooing and conditioning. Brushing your hair using a brush with wild boar bristles works best. Such brushes make the hair shafts smoother and stimulate the blood flow to the scalp. Finally, allow your hair to air-dry.
Haircuts and Styles of Athletes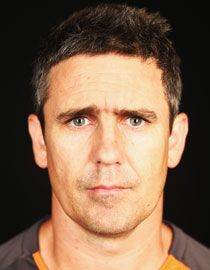 Since the hair of athletes regularly comes into contact with perspiration, dirt, chlorine or salt water, uncomplicated haircuts and styles are essential. The most convenient hairstyles for athletes look great even if you do nothing except allowing your hair to air-dry
Left: Uncomplicated haircuts are ideal for athletes
By comparison with short haircuts, long hair can be a smart choice for athletes. Long hair can be simply gathered into a ponytail. On regular days, Zlatan Ibrahimovic spends quite a bit of time on the soccer field. His chignon (left) or semi-updo chignon (right) is a practical styling solution, which serves him well.
Left: Zlatan Ibrahimovic is a great soccer player. He also has a knack for hair styling