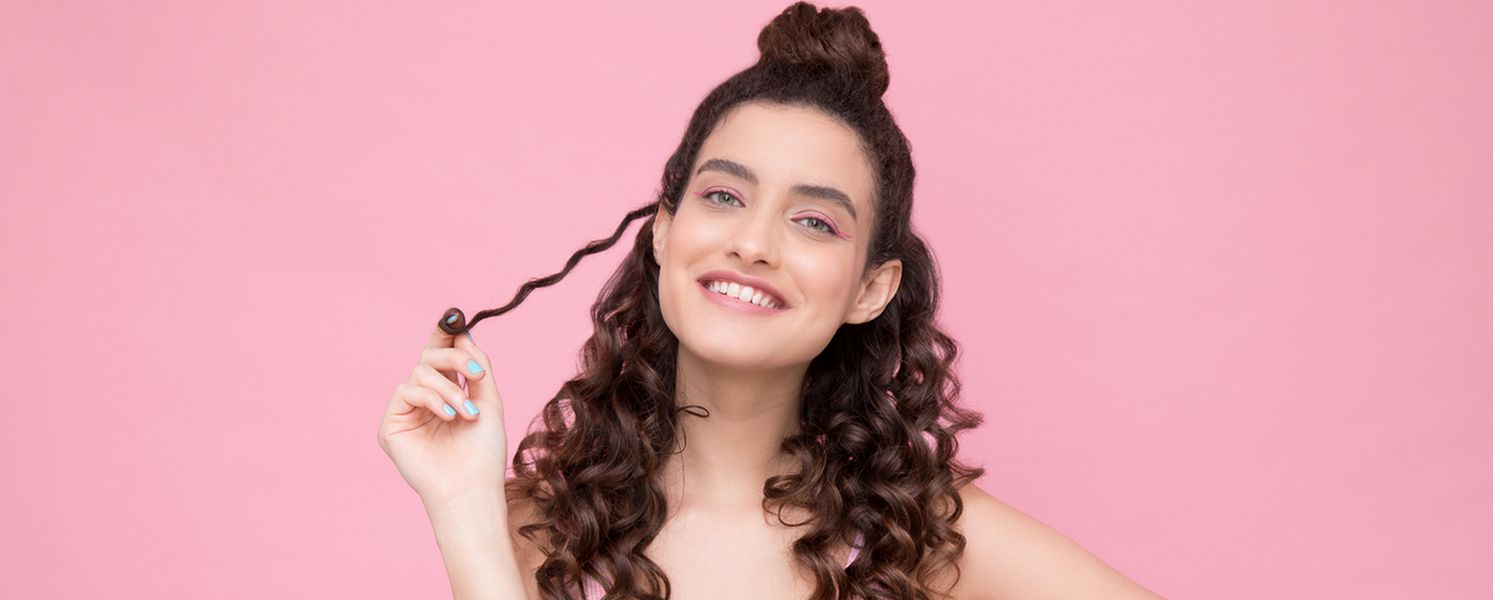 © Schwarzkopf
How To: Dry Shampoo – Your Secret Weapon
Dry shampoo not only gives hair a fresh kick, it also provides volume and texture for styling. Discover when and how to use it to your best advantage right here!
Trendsetters, hair stylists, beauty bloggers – they're all reaching for their dry shampoo on the regular! Dry shampoo has become indispensable, whether you're using it to freshen hair between washes, or to add texture and volume before styling.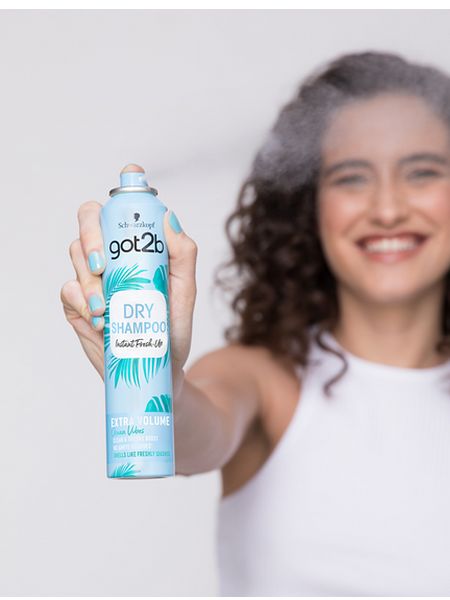 The benefits of dry shampoo at a glance
Running late in the morning? Shampooing, blow-drying and styling will most likely ruin your schedule. The solution: dry shampoo. This wonder weapon will make your hair look freshly washed in an instant. The dry shampoo formula gently removes oils and adds a wonderfully fresh scent to your hair. And there are even a variety of dry shampoos to meet your different hair needs. They promise – in addition to the desired instant-clean-effect - volume, shine, or suppleness. This super-fast cleaning potion also makes for a great styling product, it delivers added grip to help make different hairstyles a reality.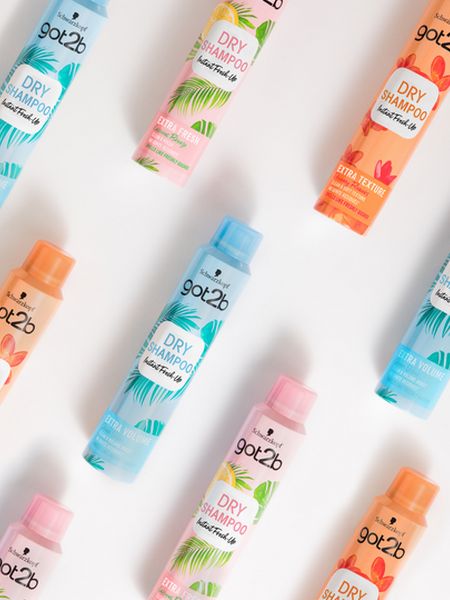 All-day freshness with Got2b dry shampoo
Your first port of call for dry shampoo? Got2b! With tantalizing monikers such as Luscious Breeze (extra fresh), Ocean Vibes (extra volume), and Dreamy Flowers (extra texture) to name but a few, you can count on Got2b to have your hair looking and smelling fresh in no time. For extra silky smooth hair in an instant, Got2b also offers Silky Foam; simply dispense the foam into the palm of your hand and massage into your hair. Distribute throughout and then brush out. It's as simple as that! And there's no white residue to contend with either.
How to correctly use dry shampoo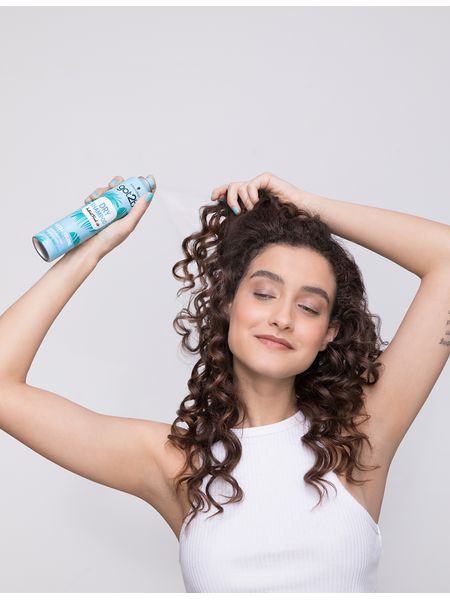 Put a towel around your shoulders and brush your hair well.
Give the can a quick shake to distribute all the active ingredients, then spray directly onto your roots in short bursts. Spray from a distance of around eight inches.
Tip: Want to de-grease your bangs? Lift them up and spray from below. You'll avoid spraying your forehead, and your bangs will be nicely freshened up.
Leave the dry shampoo to work on oily areas for two to three minutes. This will allow the powder to suck up all the impurities, sebum and styling residue.
Gently massage in with a towel. No towel around? Use your fingertips.
Brush your hair to remove all residue. Tip: a natural bristle hairbrush works best. These are particularly gentle yet effective at removing oil and dry shampoo residue from your hair. Sharp plastic bristle hairbrushes can cause split ends. During brushing, you can also give your hair a quick blast with the blow-dryer.
For styling support, apply dry shampoo to freshly washed and dried hair. Give roots a quick spray immediately after blow-drying. This plumps up your style and prevents your hair from getting oily too fast.
When to use dry shampoo
Here are the best times and situations to use dry shampoo:
Traveling: it's great to be able to freshen up your hair quickly. Simply spray away flat, greasy roots! Look for a mini size – these can generally be carried in your hand luggage when flying.
Styling: dry shampoo is ideal for adding grip and texture, particularly to freshly washed hair. Whether you're going for a messy look, curls, braids, or a sophisticated updo. Dry shampoo will make styling easier and more likely to hold up well.
When your hair is flat: dry shampoo is ideal for this situation as it makes fine hair look fuller.
Tip: flip your head upside down and spray dry shampoo onto your roots.
When you don't have time to wash your hair after the gym: dry shampoo is your solution. Simply spray onto your roots after your workout and work it through your hair.
When you would rather sleep in than wash your hair: for late risers – or between hair washes – dry shampoo is perfect. If you apply it in the evening, it'll prevent your hair from becoming oily overnight. Applied in the morning, it'll make your hair appear freshly washed.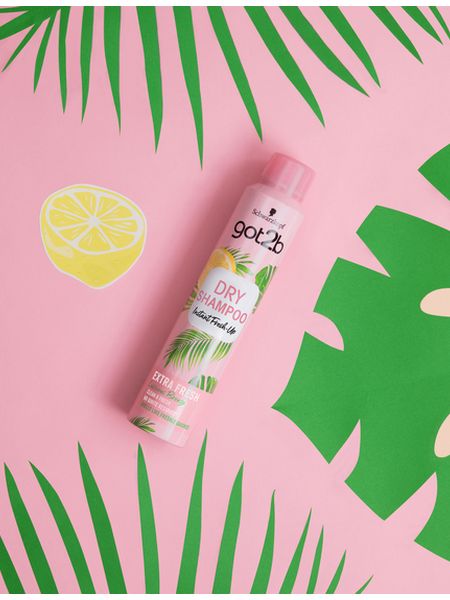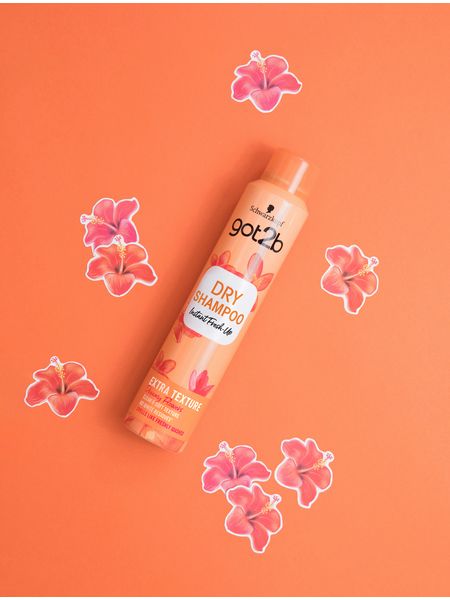 Dry shampoo to complement your haircare routine
Dry shampoo is ideal in bridging the gap between hair washing days. However, you should still aim to properly shampoo and condition your hair two to three times a week. Products used in damp hair, such as shampoo, conditioner, masks, or caring sprays contain smoothing, restorative or nourishing active ingredients to ensure cleanliness as well as proper care for your hair.