© Schwarzkopf
How to use hair oil daily
There are so many benefits to using hair oil. This miracle product not only ensures your hair gets enough hydration, but it can also prevent hair loss, keep dandruff at bay, strengthen your hair, and give it a gorgeous glow and shine. Unlike some hair care products, the great news is that you can use hair oil daily, so you'll be on your way to healthy-looking hair in no time. We've got the perfect daily hair oil for you to try.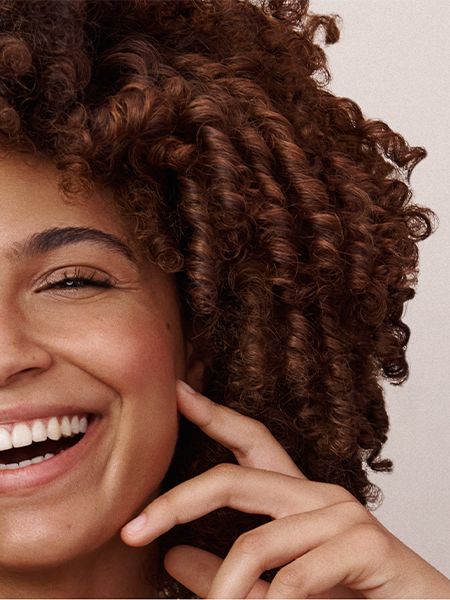 Introducing Gliss Daily Oil Elixir
The Gliss Kur Oil Nutritive range has a great repair solution in the form of Daily Oil Elixir. The nourishing formula is infused with Oleic Acid and Marula Oil, but what do these special ingredients actually do? Oleic Acid is great for moisturizing and nourishing hair strands by adding a protective layer to seal in moisture (reducing water loss). It also has an antioxidant property which is essential for healthy follicle growth. When it comes to Marula Oil, this helpful ingredient nourishes hair from root to tip without leaving it looking greasy. It also hydrates as well as prevents water loss, which is why damaged, brittle, or dry hair can especially benefit.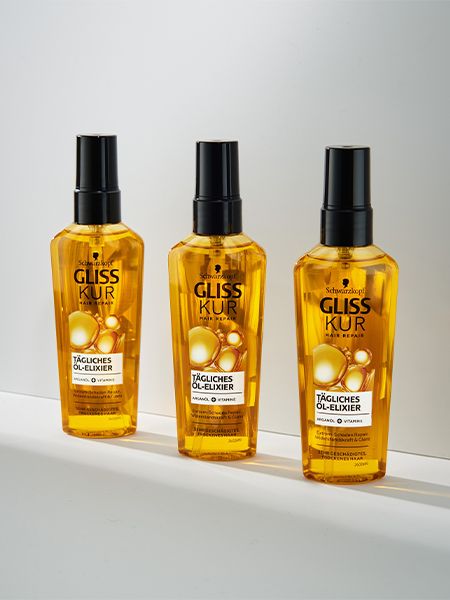 Daily Oil Elixir also ensures that your hair's protected against heat and sunlight, therefore minimizing the damage these external factors can cause. Daily Oil Elixir has a little trick up its sleeve and is actually a two-in-one solution – you can either apply it to towel-dried hair and leave it in (like you would do a leave-in conditioner such as Gliss Kur Oil Nutritive Express Repair Conditioner) or apply it to dry hair as a finisher.
Step-by-step with Daily Oil Elixir
It couldn't be easier to give your hair the protection and nourishment it needs. Forget spending ages on a hair care routine – you only need a couple of minutes.
Step 1: Pump Gliss Daily Oil Elixir once or twice into the palm of your hand.
Step 2: Massage the oil into your hair, ensuring that you scrunch and twist your curls for best coverage. If you have straight hair, then apply the oil to the lengths of your hair and the tips.
Step 3: Enjoy your perfectly nourished hair!
 
And that's it – just three simple steps to replenished, moisturized, and healthy-looking hair without any annoying sticky residue. Even people with the busiest of lifestyles can spare a moment to apply hair oil daily. Your frazzled strands will thank you for it!