© Schwarzkopf
Hair masks: An extra portion of care
In summer, it's the wind, sun and heat that stress our hair, with the cold and dry air causing havoc to our locks in the autumn and winter months. These aren't the only causes though: chemical treatments, environmental influences, and mechanical stress also put a strain on our hair. Therefore, a hair care routine isn't a hair care routine without a hair mask, packed full of nourishing ingredients. Here are some valuable tips on how to use hair masks and why the Gliss 4-in-1 Masks are just what your locks need.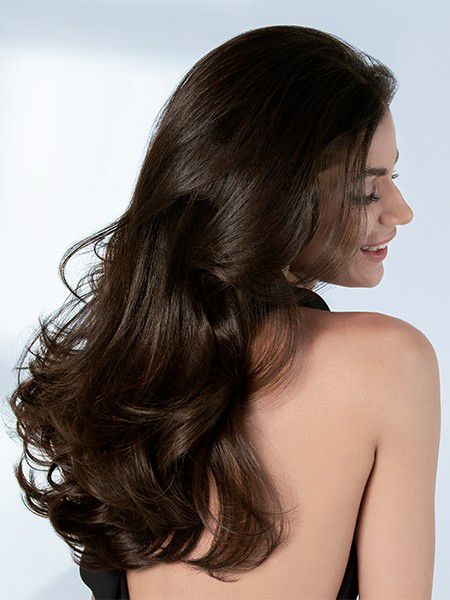 While a conditioner smooths down the cuticle layer and provides your hair with a lot of moisture, a hair mask gives you an even deeper treatment. Their ingredients, such as valuable oils, intensively nourish dry hair, while liquid building blocks made of keratin attach themselves to porous areas and compensate for the structural damage - anti-aging for your hair!
This video gives you step-by-step instructions on how to apply hair masks correctly.
How to apply hair masks correctly
Hair masks can only make our hair resistant to environmental influences if they are used properly. Use a hair mask at least once a week. If your locks are particularly stressed, you can also treat your hair to a mask as often as two to three times a week.
Apply the mask to damp hair with a wide-toothed comb. This allows it to be evenly distributed throughout and reach the tips of your hair. Don't apply it anywhere above your ears, as hair is naturally greasy at the roots anyway.
Wrap your hair in a warm towel turban and let the mask soak in according to the time indicated on the packaging. The heat opens your hair's cuticle layer and the mask's active ingredients can then penetrate and work their magic.
Rinse your hair thoroughly after the time is up. If you're in an area with hard water, use a bottle of mineral water for the last rinse cycle - this guarantees shine.
Our tip:
For particularly intensive care, leave the hair mask on while you sleep as an overnight hair treatment. Wrap your hair in a soft microfiber cloth to enhance the effect of the heat and to protect your pillow.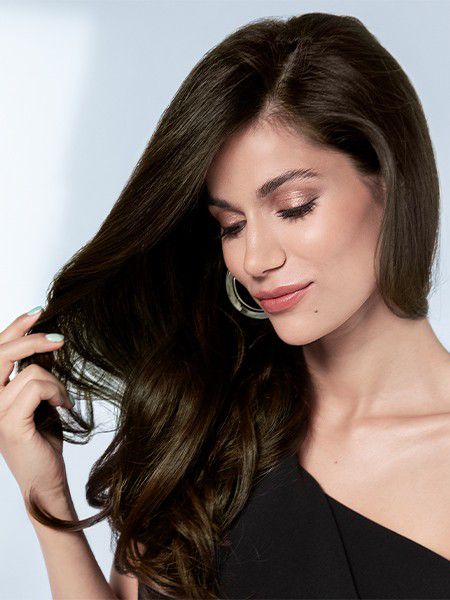 Hair masks: Tips and tricks
For intensive care, work in the mask strand by strand from top to bottom. This may take longer, but it's more effective, as it guarantees that every single hair is covered.
It's especially effective if you apply the mask in the morning, put your hair up in a chignon and let it soak in the whole day. In the evening, rinse the mask out thoroughly.
Spray treatments that can stay in the hair are very practical. Due to the low oil content, these are particularly suited to fine hair as they don't cause unnecessary burden.
A little emergency trick: If the treatment has to be done quickly, simply rub a small amount of the mask into the palms of your hands and massage it into the tips of your hair. Do not rinse it out.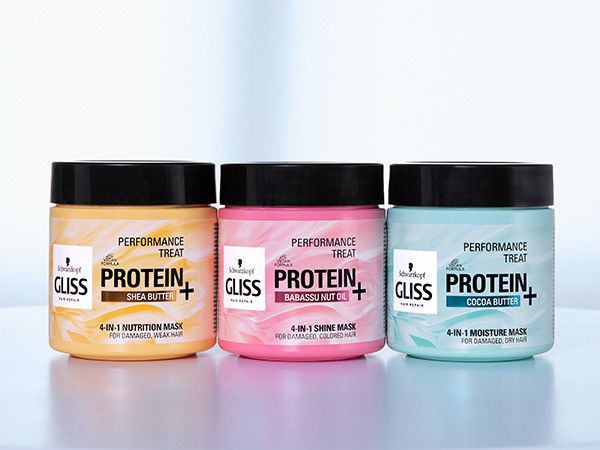 Gliss 4-in-1 Masks: A mask for every problem
Hair masks can do just about anything: they make hair easier to comb, provide moisture, make it soft and supple, and prevent frizz. The Gliss 4-in-1 Mask offer you gentle to intensive hair care depending on what you feel your hair needs. Before shampooing, apply the mask to wet or dry hair, let it work for a maximum of three minutes and rinse it out thoroughly afterwards. For a nourishing finish, add a small amount to dry hair after washing - without rinsing it out later.
It's important that the hair mask is tailored to your hair type to give your locks the best possible care.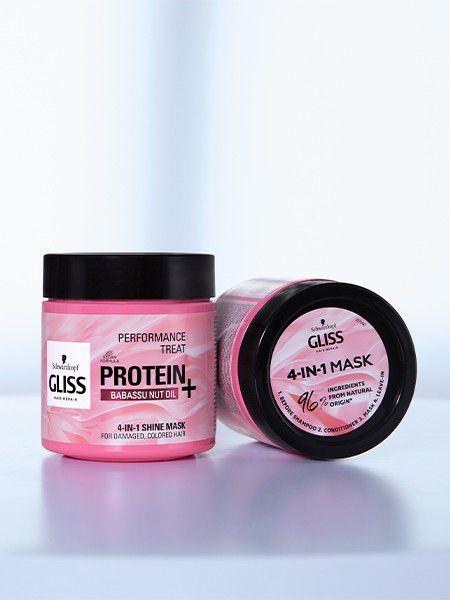 The hair mask for damaged, colored hair: The Gliss 4-in-1 Mask with protein and Babassu nut oil gives your colored hair radiance and makes it shine. The treatment also prevents split ends and leaves your hair feeling supple.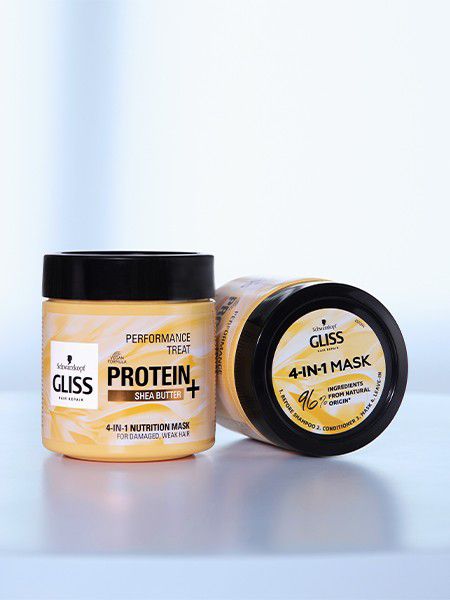 The hair mask for damaged and weakened hair: If you want to strengthen your hair's structure, provide it with plenty of care and therefore prevent split ends, the Gliss 4-in-1 Mask with Protein + Shea Butter is the right one for you!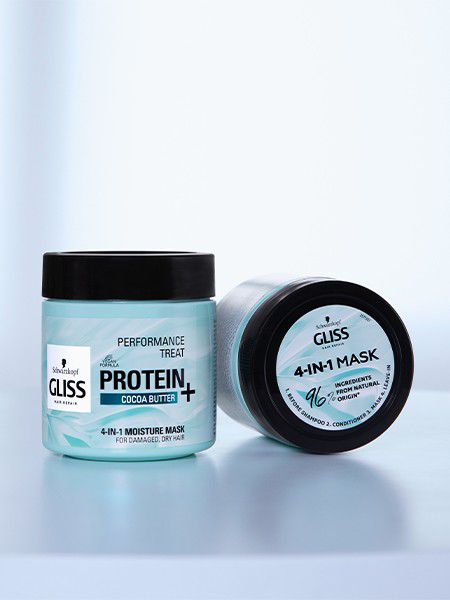 The hair mask for stressed and dry hair: The Gliss 4-in-1 Mask with protein and cocoa butter has a moisture-balancing effect. It moisturizes your locks, strengthens your hair and protects it from split ends.