© Schwarzkopf
Introducing the Gliss Kur 2-in-1 hair mask
You're probably aware of the benefits of regularly using hair masks as explained in our article on the effects of hair masks. That particular article also introduces you to the Gliss Kur 4-in-1 hair mask range, which includes masks conceived with three different purposes in mind: nutrition, shine, and moisture. We continue to strive to cater for every hair type and its needs, which is why Gliss Kur 2-in-1 jar treatments were created.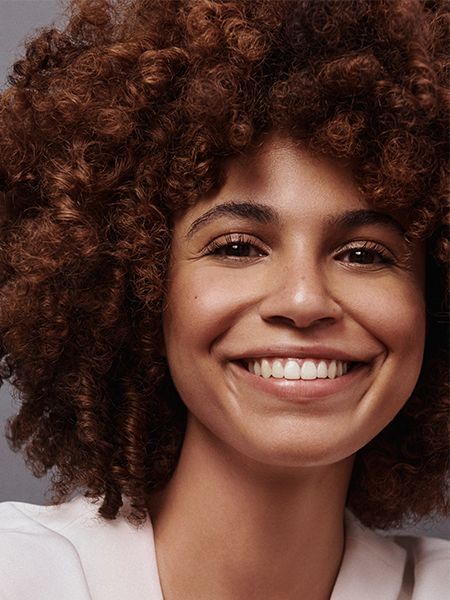 Ways to use the Gliss Kur 2-in-1 hair mask
If you want intense nourishment and healthy-looking hair, you've come to the right place. The hair masks couldn't be easier to use, and you even have a choice of how you prefer to use them – pre-wash or post-wash. Either apply to wet hair, leave in for 2-3 minutes, and rinse out for light results or apply to towel-dried hair and leave in for more intensive results. We recommend you use jar treatments 2-3 times a week for best results.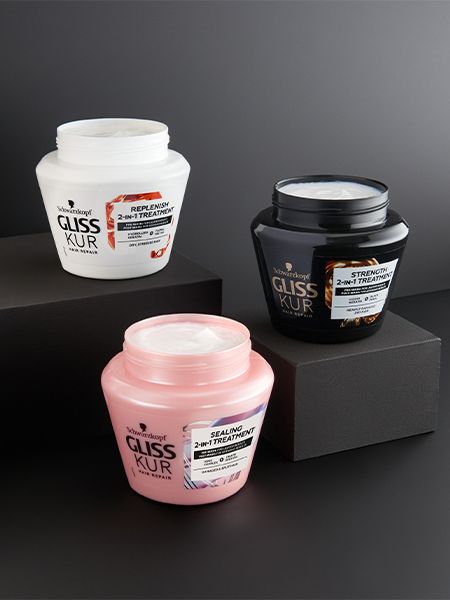 A mask for every need
Do you already use shampoo and conditioner from a certain Gliss Kur range? Whatever your favorite is, be it Ultimate Repair, Total Repair, Oil Nutritive, Split Hair Miracle, etc., the chances are high that it's also available as a 2-in-1 hair mask so you can continue using the same range you already trust to work wonders for your hair. Here's a quick introduction to four of our most popular Gliss Kur 2-in-1 hair masks:
Gliss Kur Ultimate Repair Strength 2-in-1 treatment for heavily damaged/dry hair: Infused with liquid keratin and black pearl, the formula restores any lost keratin and thoroughly repairs your hair's structure. Be prepared for softer, less frizzy, and more manageable hair.
Gliss Kur Total Repair Replenish 2-in-1 treatment for dry/stressed hair: This mask contains hydrolyzed keratin and floral nectar to reconstruct your hair's surface and protect it from future damage. Enjoy up to 90% less hair breakage and creamy intense nourishment that promises to leave your hair supple and shiny.
Gliss Kur Oil Nutritive Nourish 2-in-1 treatment for strawy/strained hair: The combination of oleic acid and marula oil nourishes your hair and replenishes moisture. The result is healthy looking hair that's easier to style.
Gliss Kur Split Hair Miracle Sealing 2-in-1 treatment for damaged & split hair: Fortified with ionic complex and grape seed oil, this hair mask repairs damaged hair fibers as well as seals split ends, leaving your hair looking as smooth and shiny as possible.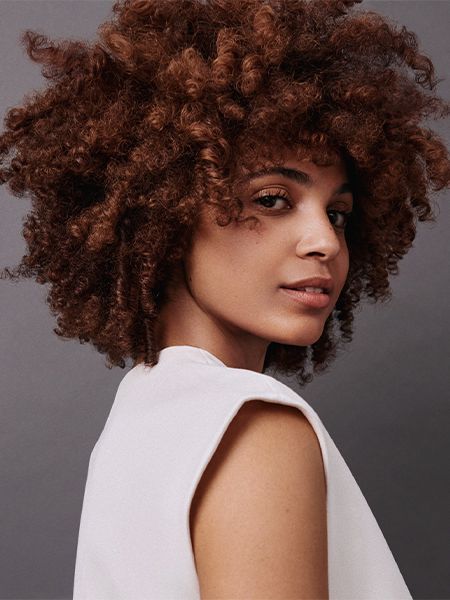 With so many 2-in-1 treatments in the Gliss Kur range, you're spoilt for choice. Whether your hair is dry, damaged, or simply needs pampering, you'll find the exact 2-in-1 treatment to fit your needs. Leave it in or rinse it out – it's entirely up to you. Count on Gliss Kur jar treatments to restore your hair to its former glory in no time.