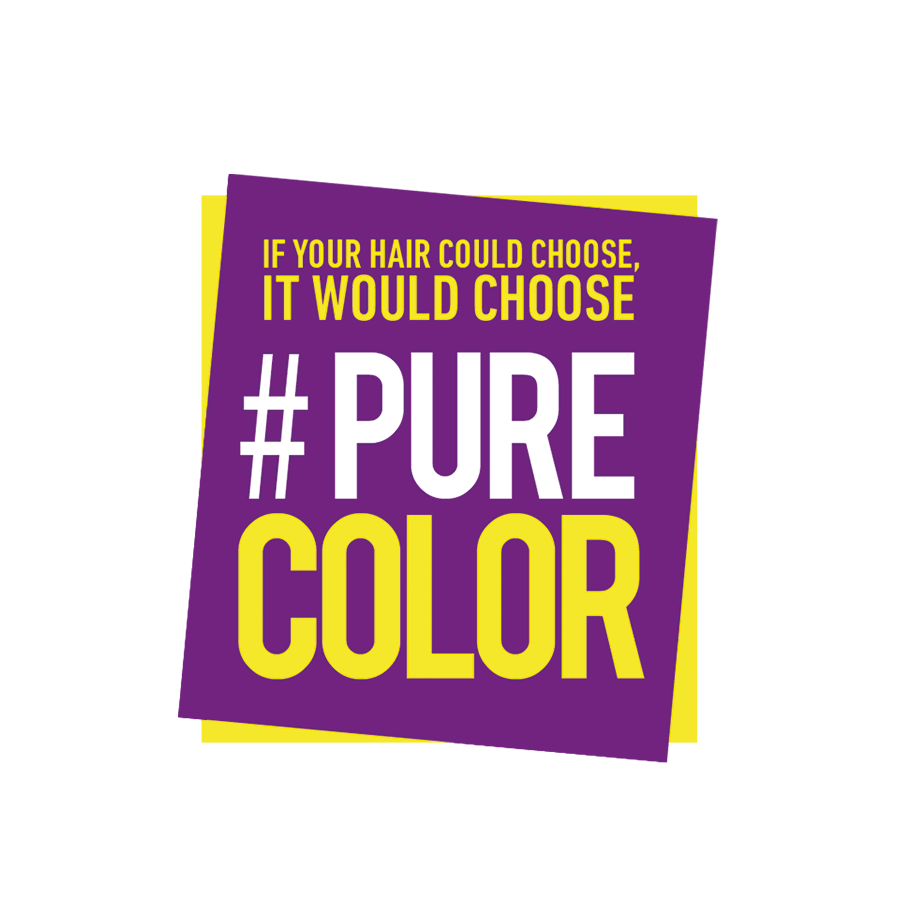 Pure Color
Moisture Gel Coloration Technology
STRONG COLOR PERFORMANCE
Choose your #PureColor product depending on your color needs:
For long-lasting, bright, and intensive color, grab a pack of #PureColor Permanent. The formula contains different levels of color pigments: permanent pigments which penetrate deep into the hair for long-lasting color, as well as direct pigments which add extra shine, brilliance, and intensity on top.
If you're looking for a fun twist and want to be able to change up your look more often, go for #PureColor Washout and get bright colors which last 8-10 washes. Skip the permanent pigments and get instead a concentrated dose of direct color pigments, for beautiful bright color and shine.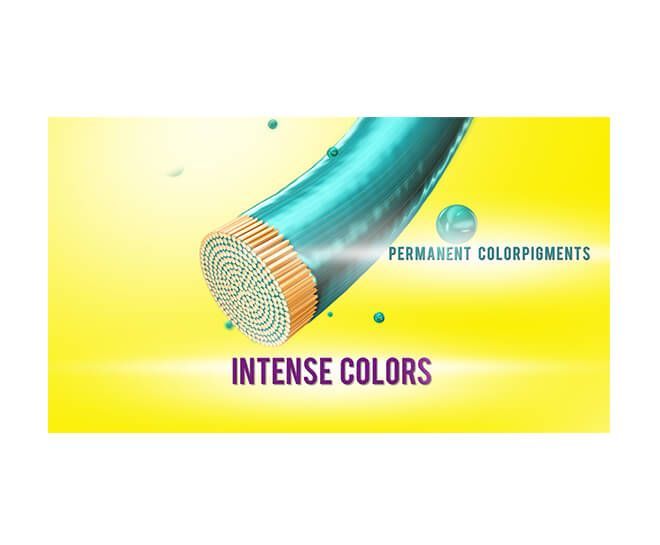 Permanent color pigments penetrate deep inside the hair fiber for long-lasting, intense colors.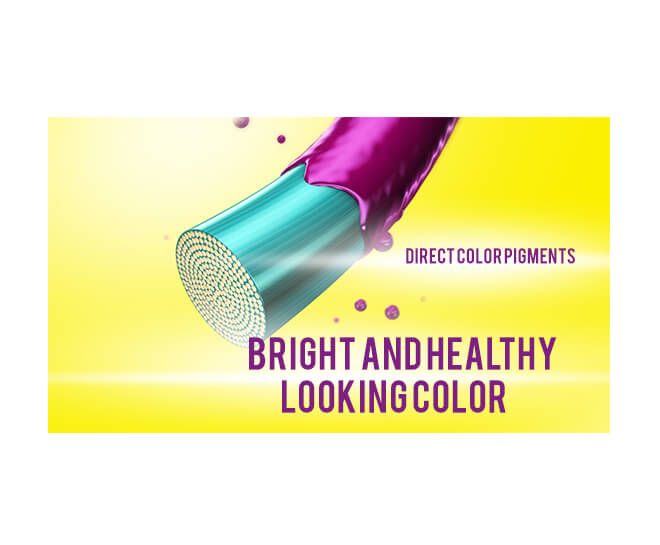 Direct color pigments coat the outside of the hair for bright and healthy-looking color.
Moisturizing technology with Aquaxyl™
The technology that allows Pure Color to capture and retain water molecules, so that the hair is moistured, shiny and healthy looking.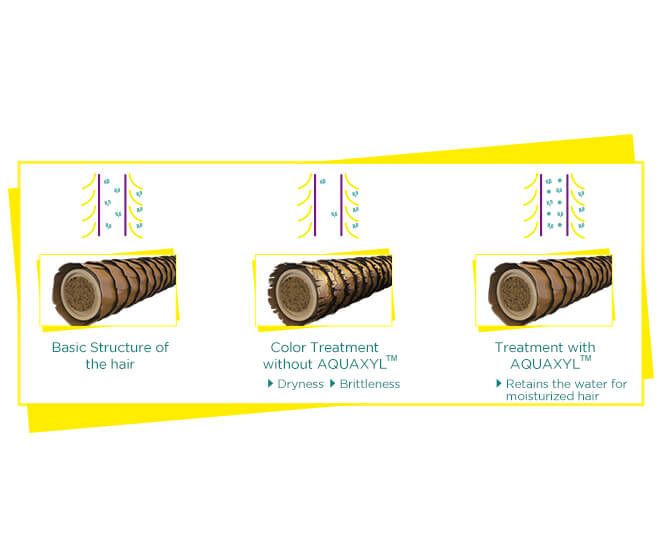 Aquaxyl ™ is a sugar derivate which bind water inside the hair. AQUAXYL™ protects the hair as an anti-dehydration shield by reinforcing the synthesis of essential lipids and proteins involved in the organisation of the corneus layer, making the hair feel smooth and soft, easier to comb.