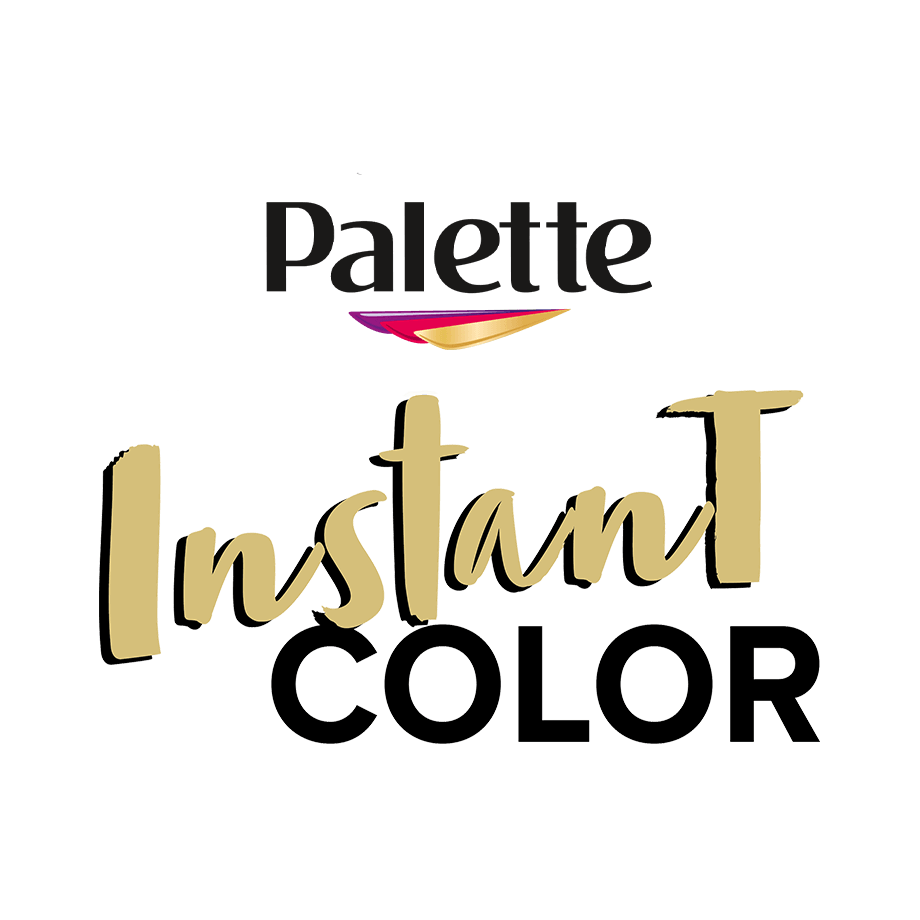 Application
1. Preparation

Wash you hair with a mild shampoo and towel-dry. Comb your hair through.
For medium long or long hair, please use one or two additional packs of Palette Instant Color
Place a towel over your shoulder in order to protect yur clothes from possible splashes, which may cause difficulties to remove stains.
Put on the protective gloves attached to this instruction leaflet.
Use scissors to cut off a corner of the sachet.

2. Application

Apply Palette Instant Color directly onto damp hair. Take about half the contents of the sachet and massage the color lotion into the hair. Apply the rest stepwise.
Massage the Palette Instant Color into your hair until it is spread evenly. If needed, add a bit of water to produce more foam.
Since you will need the gloves again while washing out the color, rinse them off with clear water.

3. Exposure time

Allow Palette Instant Color 20-30  minutes to work
For shade 0 Frosted Blonde: allow to work for maximum 5 minutes after application.
For color refreshment, let it work for 5 minutes.

4. Rinsing

Put on again the protective gloves. After the exposure time is over, rinse thoroughly until the water runs clear.
Just dry and style your hair as usual – ready !