100% Vegetal
Step-by-Step Tutorial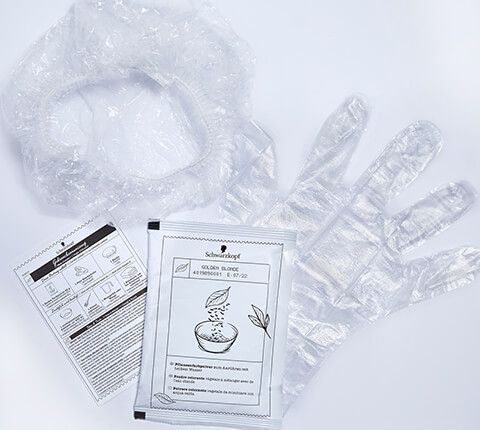 What's in the box?
1 Sachet Color Powder
1 Pair of Gloves
1 Cap
1 Instruction Leaflet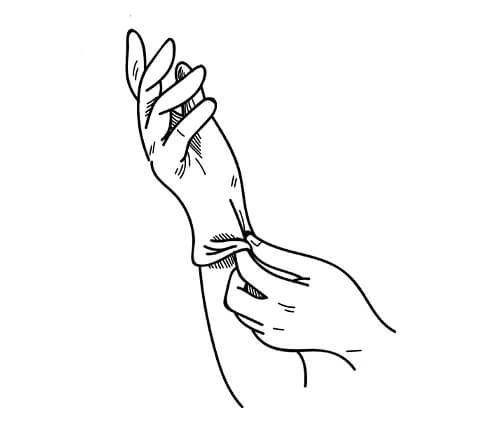 1. Wash your hair using a mild shampoo (we recommend N.A.E. Shampoo Bar). Do not add any care or styling products. Towel dry and comb through your hair. Put on the provided gloves, as the coloration will also color your skin otherwise.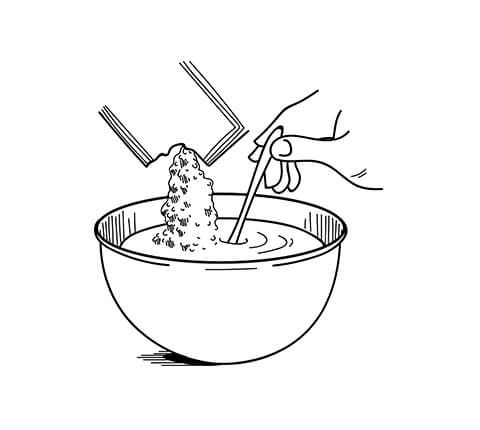 2. Put plant powder into a non-metallic bowl. Boil water and let it sit for a few minutes (until water reaches a temperature of ~ 80°C). Using a brush or other non-metallic implement, mix 225 ml of water into the powder and stir well. To achieve a creamy consistency which is not too liquid and easy to apply, add water as needed (up to 240 ml).
3. Protect your clothing by placing a towel around your shoulders.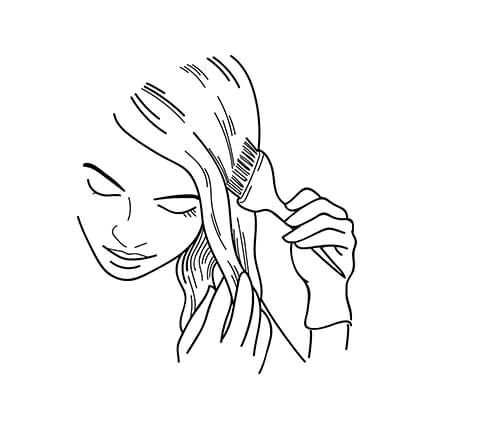 4. Using a brush or your hands wearing the gloves, apply the coloration first to your roots, then work your way down to the tips. Do this for each section of hair, strand by strand, until the whole hair is covered evenly. In case of left-over paste, spread it all over the hair and massage it in with your hands.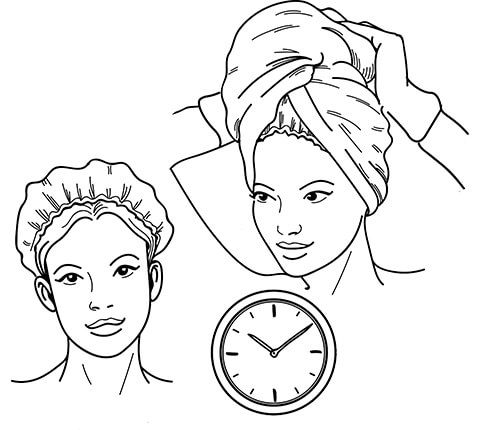 5. After you are done with the application, cover the hair with the enclosed cap and wrap a towel around your head to keep the hair warm. Depending on desired results and texture of your hair, you can adjust the application time individually. For subtle color reflexes, we recommend 30 min of application time, for a more intense color result leave the paste in for 60 min.  Unused paste should be discarded.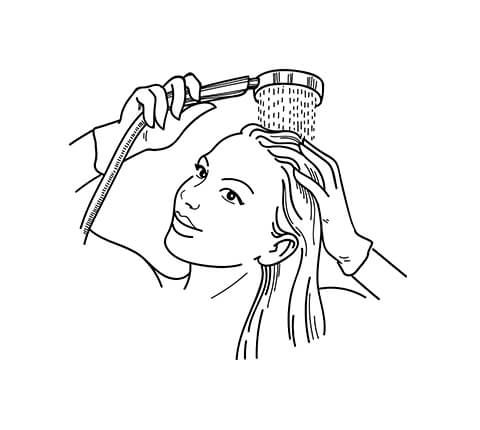 6. Put the gloves back on and rinse hair thoroughly. Use only water and no shampoo, and rinse until water runs clear. No need for conditioner – the ultra-gentle 100% Vegetal formula will leave your hair with a beautiful shine and feeling smooth.
We do not recommend to use shampoo or any styling products for the next 24 hours to let the color fully develop. The color result from plant-based hair dyes can continue to develop for up to 48 hours after the application.
We do not recommend to dye hair with standard, oxidative dye after using 100% Vegetal, as unwanted and non-predictable color reactions may occur.