Mercedes-Benz Fashion Week: What to Expect This Year
January 13th, 2020 marks the opening of the Mercedes-Benz Fashion Week once again. Schwarzkopf Hair Expert, Armin Morbach, has revealed what to expect at this prestigious event and which exciting hair trends are in focus this year.
Design talents present collections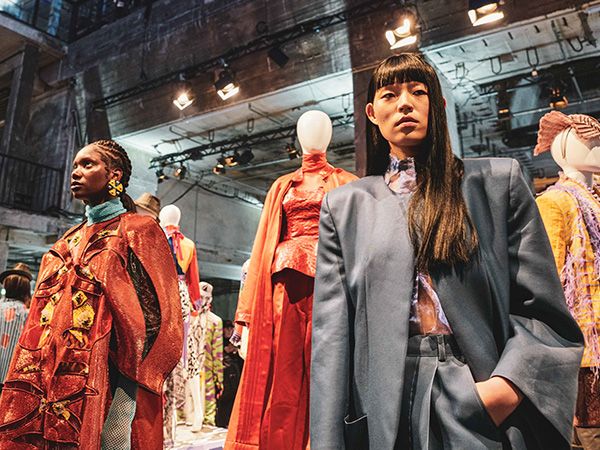 Twice a year, the Mercedes-Benz Fashion Week (MBFW) invites German designers to come and present their new collections in a stunning atmosphere. The last few events have taken place in Kraftwerk Berlin – a former power station, which now hosts events and exhibitions – and therefore does perfect justice to the capital city's industrial urban charm. A total of 15 shows put together by over 30 designers give us a glimpse into what's in store this autumn/winter in terms of fashion and design.
To kick off, there will be a group show with four up-and-coming talents from South Africa, who will present their designs as part of the "Mercedes-Benz Fashion Talents" program for young designers. The focus is on contemporary designs that combine South Africa's traditions and culture with a modern twist. In addition to newcomers, established love brands such as Lena Hoschek and Riani will, of course, be opening the runway. You'll find the complete spectrum from hip young talent to exquisite high-end labels on display.
A holistic approach to fashion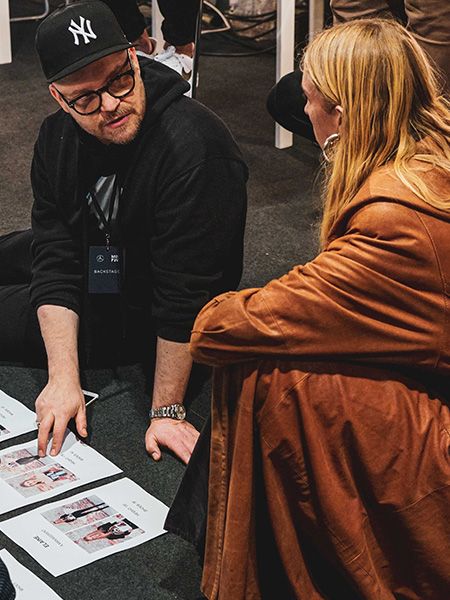 2020 will be clearer than ever: the cosmos of fashion not only includes clothing, but also integrates design, sustainability, and diversity. With these themes, the Mercedes-Benz Fashion Week more than lives up to the zeitgeist. Staying true to the motto of "Hair around the world," hair professional Armin Morbach has already impressively presented his SCHWARZKOPF LOOKS 2020 and has demonstrated how individuality is celebrated. The same applies to Fashion Week: "The casting is colorful and international. We see Swedish, Israeli, African, and South American models, not just one type," says Armin Morbach. "We recognize each model individually," the Schwarzkopf Hair Expert explains.
In addition to the 45-meter-long runway, there is also the newly designed STUDIO, a presentation platform that allows designers to stage their designs even more individually and conceptually. Another exciting element is the A/C POP UP GALLERY, in which various pieces of art revolving around the theme of fashion are displayed. Multi-talented artist and Schwarzkopf Hair Expert, Armin Morbach, kicks it off by exhibiting a curated selection of his works here.
"I find it exciting that everything can be combined", says the professional regarding the fusion of fashion and art. "I started here [in Berlin] as a hairdresser and am now back here as a hairdresser, which makes me proud. This is me coming full circle, but this time I also carry my art in my luggage."
Hairstyles from MBFW: Embrace Your Natural Hair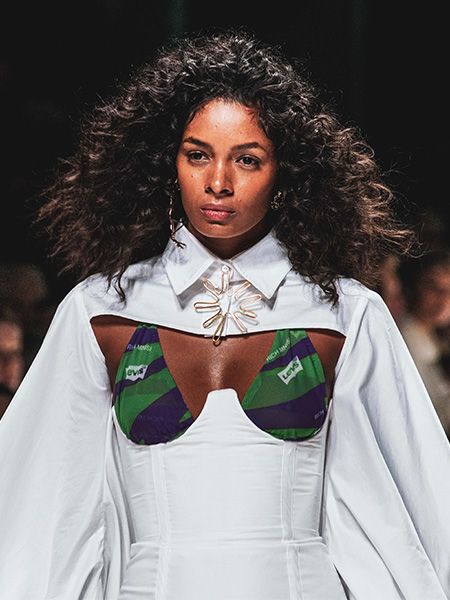 And what would a sensational fashion show be without the right hairstyling? This year, Schwarzkopf is the official sponsor of the Mercedes-Benz Fashion Week and therefore supports Hair Expert, Armin Morbach, in rounding off the runway looks with customized hairstyles. This year, individual understatement is the trump card: "The Mercedes-Benz Fashion Week collections are ready-to-wear. The fashion is wearable, and that's why the hair looks are also not that extreme, but easy for anyone to copy," Armin Morbach explains in an interview with Schwarzkopf. "The models have light waves, chignons, or little ponytails. And we've played with the hair structure". But the key looks also include hip braids, reminiscent of African braided hairstyles - such as cornrows with woven-in hairpieces.
Brands like Nobi Talai, Odeeh, Danny Reinke, and Riani literally put their hair in Schwarzkopf's hands. Schwarzkopf has years of experience in hair styling for shows. "The perfect catwalk look is the one that makes the designer stand out, tones down the hair style and doesn't put it in the spotlight. We leave the show to the designer - and that's how a good look works," says Armin Morbach. "The designers trust us and listen to our advice."
But what exactly is the philosophy behind the styles? For Armin Morbach, it's clear: "You're no longer being dictated what you have to wear. A lot of people are starting to embrace their hair structure." So if you have natural curls, you shouldn't use a straightening iron to change its structure. Instead, the professional advises using structure-defining products.
Ready-to-wear, easy-to-style!
Armin Morbach gives us insights fresh from backstage and explains that there is not much time to style extravagant looks at the ready-to-wear shows. Hair must be done fast and still look stylish. "The great thing about it is that all the women out there can copy it," he explains – and by that, he means the current runway hairstyles. Our takeaway: Embrace your style and hair structure!
Armin Morbach's Hairstyles from the Mercedes Benz Fashion Week